Christopher Rouse posthumously awarded GRAMMY Award for Best Contemporary Classical Composition
(March 2021)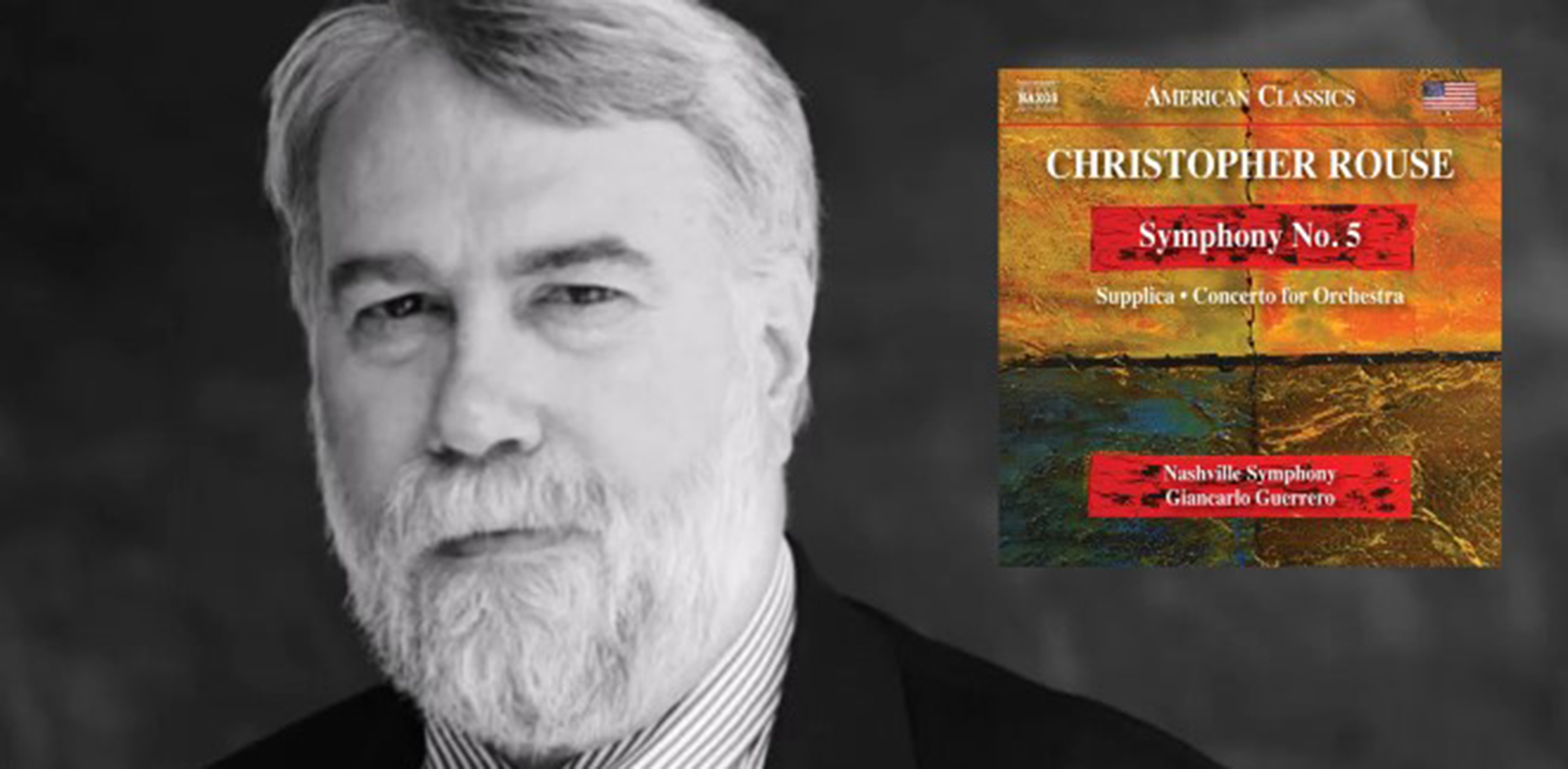 Christopher Rouse posthumously wins the GRAMMY award for Best Contemporary Classical Composition for his Symphony No. 5, recorded by the Nashville Symphony and conductor Giancarlo Guerrero.
On March 14, 2021, the Recording Academy awarded Christopher Rouse's Symphony No. 5 the GRAMMY Award for Best Contemporary Classical Composition. Symphony No. 5 was one of the last pieces composed by Rouse, who passed away in September 2019. Rouse had also previously won the 2002 GRAMMY Award for Best Contemporary Composition for Concert de Gaudí, his guitar concerto written for soloist Sharon Isbin.
Commissioned by The Dallas Symphony, Nashville Symphony, and Aspen Music Festival, Symphony No. 5 (2015) received a posthumous world premiere recording in June 2020 with conductor Giancarlo Guerrero and the Nashville Symphony, released by Naxos Records.
The piece pays homage to Beethoven's own Fifth Symphony. In his program note, Rouse wrote:
The first piece of "classical music" I remembering hearing—"Peter and the Wolf" doesn't count—was Beethoven's Fifth Symphony. I was six years old and had been listening to a great deal of early, new-at-the-time rock and roll; my mother said, "That's fine, but you might like this as well." It was a recording of the Beethoven symphony, and I remember thinking that a whole new world was opening up to me. I decided that I wanted to become a composer.
The piece has been receiving praise since its debut in 2017 by the Dallas Symphony Orchestra and conductor Jaap van Zweden. The Dallas News wrote: "Rarely does a brand-new piece of music really grab me and keep me completely engaged on first hearing. But the world premiere of Christopher Rouse's brilliant, exciting and at times hauntingly beautiful Fifth Symphony had that effect."
The Nashville Symphony's premiere recording has received similar acclaim, with BBC Music Magazine writing: "Not just Beethoven, but Nielsen and Copland are discernible among other forebears whose presence underpins Rouse's ability to straddle tonality and dissonance with heartfelt expressiveness yet showman flair."
> Listen to Nashville Symphony's recording, which also features Rouse's Supplica and Concerto for Orchestra.
> Learn more: Rouse's Symphony No. 5
> Learn more about Christopher Rouse
> Further information on Work: Symphony No.5
Photo: Jeffrey Herman

Boosey & Hawkes Composer News