Clyne's Three Sisters Debuts in US with Avi Avital and Detroit Symphony Orchestra
(April 2019)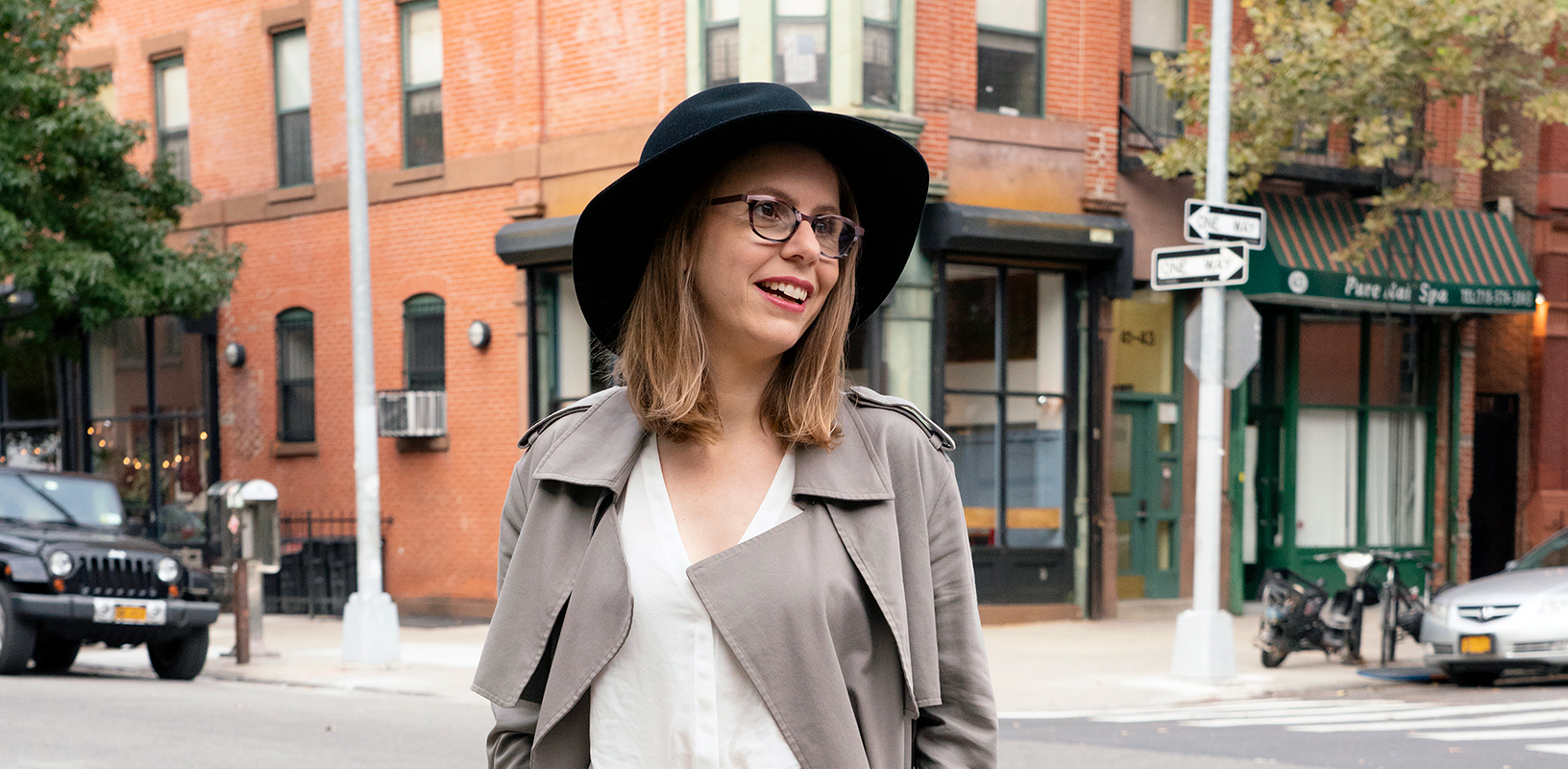 In April, Nicholas McGegan leads the Detroit Symphony Orchestra and mandolinist Avi Avital in the American premiere of Anna Clyne's Three Sisters, which the Los Angeles Times has called "exquisite."
In three concerts, from April 25–27, Nicholas McGegan leads the Detroit Symphony Orchestra and mandolinist Avi Avital in the first US performances of Anna Clyne's Three Sisters, called "exquisite" by the Los Angeles Times. The orchestra presents Clyne's new work for mandolin solo and string orchestra alongside Vivaldi's Concerto for Mandolin, R. 425, and other dramatic works by the Baroque master.
Clyne explains how the three movements of Three Sisters were based on the constellation Orion, as she viewed the night sky from the rooftop of her home studio in Brooklyn: "It is the constellation Orion that stares down upon me night after night—the three stars of his belt, the three sisters, shining bright. And so this work of three portraits unfolded, each portrait sharing the same DNA in varying guises."
As winner of the 2016 Hindemith Prize, Clyne was commissioned by the Auftragswerk des Schleswig-Holstein Musik Festival to write a composition for Avi Avital and Kremerata Baltica, who gave the world premiere of Three Sisters in August 2017 at the Schleswig-Holstein Musik Festival in Hamburg, Germany. Clyne was largely inspired by Avi Avital's incredible dexterity, virtuosity, and sensitivity as a performer and interpreter. Since the premiere, Kremerata Baltica and Avital have also performed the work in Latvia.
> April 25–27: Three Sisters (American premiere) with Avi Avital, mandolin / Detroit Symphony Orchestra / Nicholas McGegan


IN OTHER NEWS: The Royal Stockholm Philharmonic Orchestra gives the Swedish premieres of Clyne's Night Ferry (April 25) and This Midnight Hour (May 29), conducted by Edward Gardner and Elim Chan, respectively.
Additionally, the Scottish Chamber Orchestra has recently announced that Anna Clyne will be its Associate Composer for the next three years, including plans for performances and a newly commissioned work. The SCO is touring Clyne's Within Her Arms in the UK this spring, traveling onwards to Tivoli in Copenhagen and the Mozartfest in Würzburg.
> Further information on Work: Three Sisters
Photo: Jennifer Taylor

Boosey & Hawkes Composer News