Colin Currie and Minnesota Orchestra Premiere Turnage's Martland Memorial in the US
(February 2019)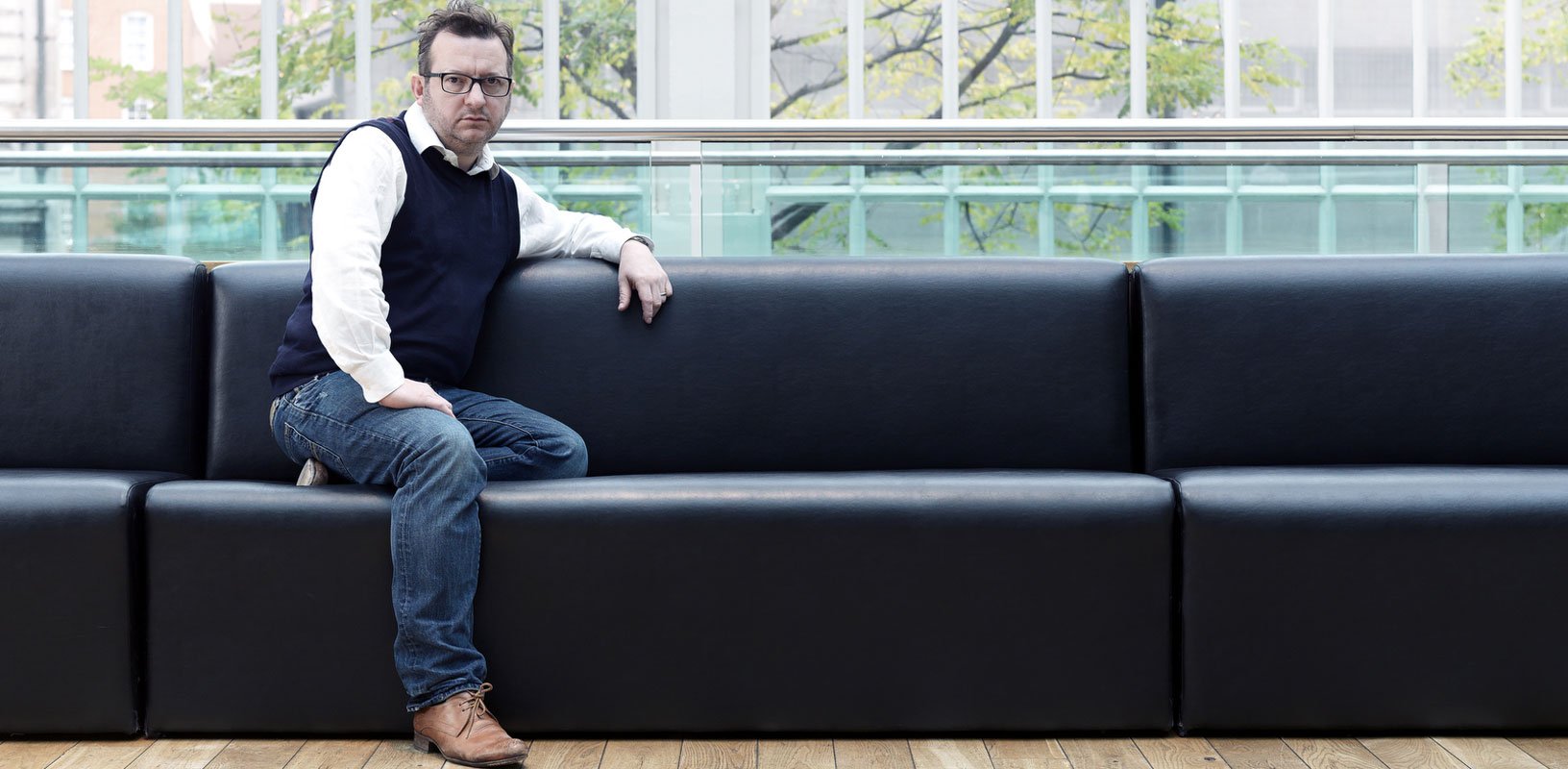 Martland Memorial, Mark-Anthony Turnage's concerto-style musical tribute to friend and fellow composer Steve Martland, was written to showcase Colin Currie's brilliance as a percussion soloist. Currie joins Osmo Vänskä and The Minnesota Orchestra in March to give the US premiere of the work on March 14.
On March 14-16, percussion virtuoso Colin Currie joins The Minnesota Orchestra and Osmo Vänskä to give the first US performances of Mark-Anthony Turnage's Martland Memorial, a musical tribute to composer Steve Martland, who passed away in 2013. Turnage wrote the piece in 2014-2015, and had set out to create a concerto-style work for Colin Currie while also writing a fitting tribute to his friend.
The work was originally premiered by Currie with the Britten-Pears Orchestra and Marin Alsop at Royal Festival Hall on April 7, 2017. After the world premiere the Financial Times called it a "striking centerpiece," especially noting the work's "eloquent melancholy." The Classical Source pointed out Turnage's deftness in conveying Martland's wit and sense of humor—charmingly employing duck quacks, car-horn, and warbling in the second movement—as well as a range of emotions across the work's six short movements: "Over the course of these attractive vignettes, alternately eerie ('Pavane'), wistful, bright and breezy ('Hornpipe'), intense, and, in the 'Lachryme' [sic], affecting.
Turnage states: "I knew Colin was a brilliant mallet percussionist, so marimba and vibraphone were a must, but I also included toy instruments to reflect Steve's lighter and mercurial side. It ended up as a sequence of six shortish movements, largely upbeat in mood beyond the opening Cortège, with a Rumba, Pavane, a Courante cadenza and a Hornpipe before the closing Lachryme. It's a long way from the Mahlerian elegy you might have expected from a memorial."
This is Turnage's second orchestral work this season to receive a US premiere. In November, the Boston Symphony Orchestra and Andris Nelsons debuted Remembering, which was written to memorialize Turnage's friend Evan Scofield. That work was warmly received by the press, which called it "lush gorgeous, haunting" (MassLive) and "meltingly beautiful … exquisite" (Boston Musical Intelligencer).
March 14-16: Martland Memorial (US Premiere) with Colin Currie, percussion / Minnesota Orchestra / Osmo Vänskä
Looking Ahead: On May 16, the Chamber Music Society of Lincoln Center presents the world premiere of Turnage's Massarosa, written for bassoon and string quartet. It will be performed by bassoonist Peter Kolkay and the Calidore String Quartet.
> Further information on Work: Martland Memorial
Photo: Philip Gatward

Boosey & Hawkes Composer News