Composers Share "Stay at Home" Listening Tracks
(April 2020)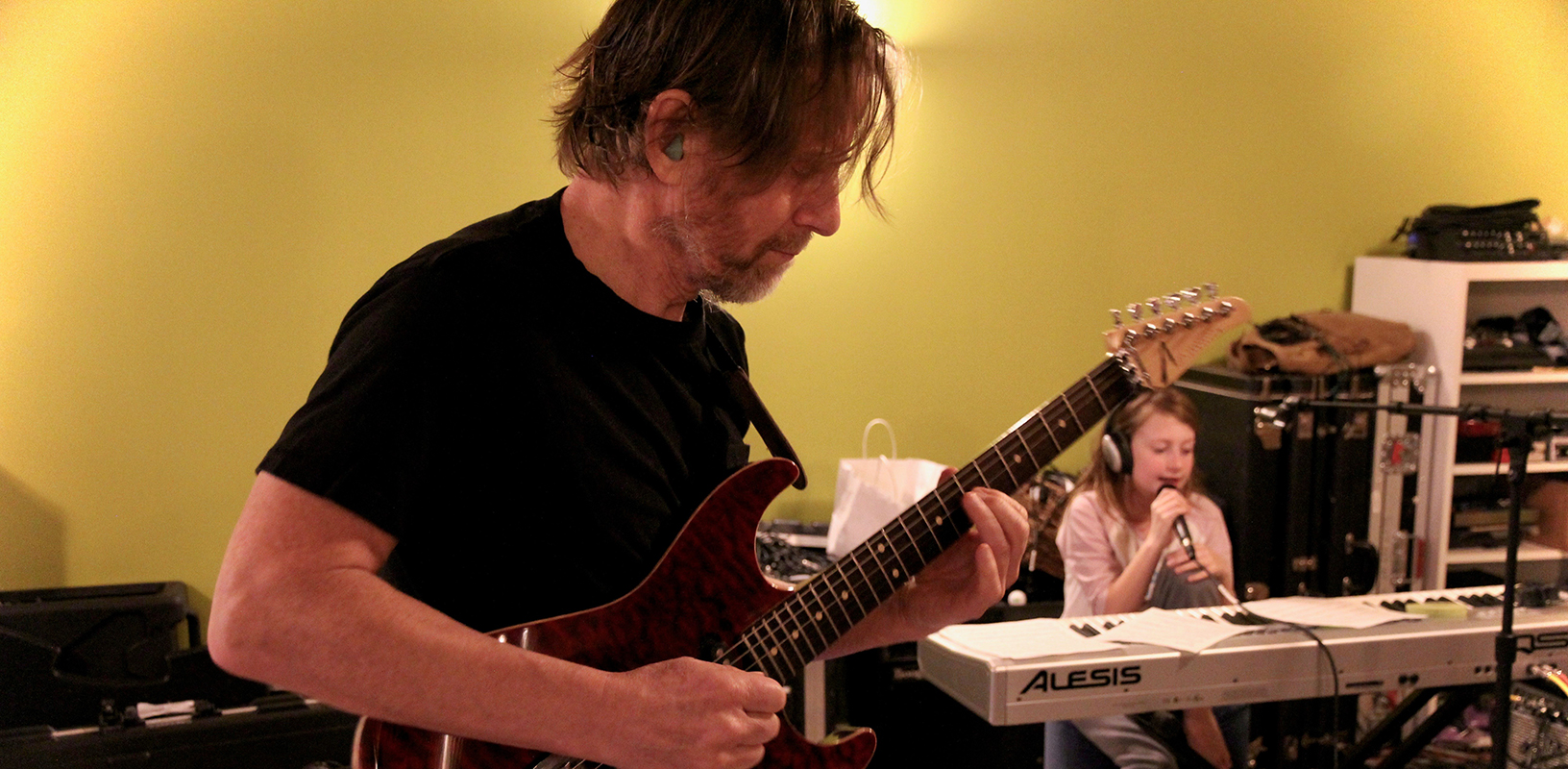 Several Boosey composers share what they've been listening to at home lately to stay focused and positive during this time of uncertainty.
Michel van der Aa
"I've been listening to a lot of Bach lately—Das wohltemperierte Klavier, but also the wonderful performances of allofbach.com.
"Bach I find strikes the perfect balance between structure and poetry, mind and heart. It comforts me and keeps me centered."
> Explore the Bach archive here
Unsuk Chin
"This is a period of great uncertainty for people from many professions, including classical musicians, with potentially dire existential and economic consequences for brilliant freelancers and institutions alike. I am staying focused by working on my new piece, Violin Concerto No. 2, which is due to be premiered by Leonidas Kavakos next January. Listening to Kavakos' spellbinding performances gives solace.
"Watch Kavakos and other stellar artists on Berlin Philharmonic's wonderful Digital Concert Hall, which is currently free of charge for everyone."
> Explore the archive here
Osvaldo Golijov
"I've been kind of obsessed with Miles Davis's On the Corner for the last few weeks. The whole record but in particular this track.
"It just makes me happy to hear it. Makes me chuckle and grin. As if I'm in the midst of strange, otherworldly creatures. Some green ones even look like this, but they are all of vibrant colors. They are on a romp and as they romp, they greet each other and me."
> Listen to the track here
Oscar Bettison
"I've been giving music appreciation lessons to my almost four year old. We've recently listened to Ravel, both Mother Goose Suite and Bolero. I chose the first as it's about fairytales, and the second to teach her the instruments in the orchestra.
"Also, I made an electro funk playlist on Spotify a while ago, but it's fun for these times."
> Listen to the playlist here
Steven Mackey
"I've been listening to this song—it couldn't be less Boosey related or even less related to what I'm working on, which is kind of on purpose, I think. It's just a straight-ahead song sung with a soulful voice. I hum it while I cook."
> Listen to the track here
Karl Jenkins
"My music track is 'Tutu' by Miles Davis, a hero of mine since my teens. He was moving into jazz fusion music at the same time I was in Soft Machine, the difference being that he was a genius!"
> Listen to the track here
Anna Clyne
"This morning, on a walk in the sunshine, I listened to The Knights' album the ground beneath our feet—a wonderful collection of old and new music, recorded live at Dumbarton Oaks in Washington, D.C. With music by Steve Reich, J.S. Bach, Igor Stravinsky, as well as two works whose composers include members of the orchestra—Siamak Aghaei and concertmaster Colin Jacobsen's Concerto for Santur, Violin and Orchestra, and the collaboratively written the ground beneath our feet.
I love this eclectic mix of music that reflects the diversity of The Knights, an orchestra I love to hear live, and that I am currently writing a new work for: Shorthand for solo cello and string quintet. It takes its title from Leo Tolstoy's novella, The Kreutzer Sonata, in which he writes: 'Music is the shorthand of emotion. Emotions, which let themselves be described in words with such difficulty, are directly conveyed to man in music, and in that is its power and significance.'"
> Listen to the album here
David T. Little
"The track that's keeping me going right now is Monteverdi's 'Zefiro torna, e di soavi accenti,' especially this performance by Christina Pluhar's L'Arpeggiata ensemble, with Núria Rial and Philippe Jaroussky as soloists. Its upbeat energy feels like a light at the end of the tunnel."
> Listen to the track here
Pictured above: Steven Mackey composes music with his daughter Dylan while sheltering at home.

Boosey & Hawkes Composer News