Courtney Bryan is named a 2023 MacArthur Fellow
(October 2023)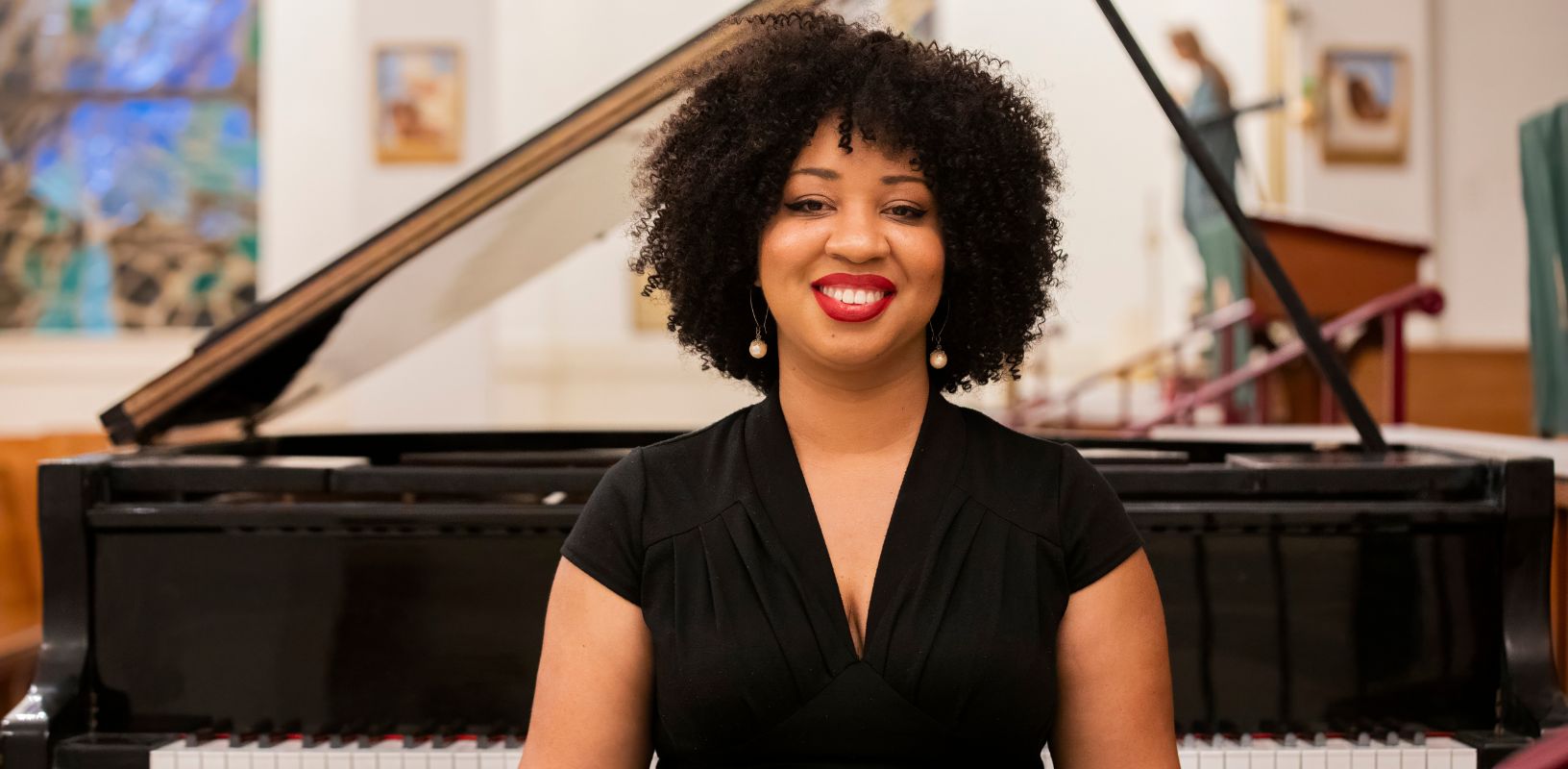 Courtney Bryan has been awarded a 2023 MacArthur Fellowship in acknowledgement of her exceptional talent and creativity.
The MacArthur Foundation has named composer Courtney Bryan as a recipient of its 2023 MacArthur Fellowship, one of the nation's most prestigious awards. The Fellowship includes a $800,000 grant in acknowledgment of Bryan's extraordinary originality and dedication in her musical pursuits.
> Learn more about the MacArthur Fellowship
Bryan, who is also an acclaimed jazz pianist, has composed works for orchestra, chamber ensembles, and voice that thread together elements of classical, jazz, and sacred music. Many of these compositions draw upon the social and political issues present in our time.
Bryan comments:
I consider myself to be a minister of music, using this medium to share a sense of freedom, unconditional love, and a spirit of healing. My spirituality is the central thread of my body of work. As a composer and performer, I aim to be ever present and honest in my music. My compositions often prioritize stories of Black women figures, respond to historical and contemporary social issues, act as a musical meditation as part of my ever-evolving personal interest in spirituality, and value the importance of place. The culture and spirit of my hometown New Orleans remain a major inspiration in my work, as well as the various cities where I have lived. My overall ambition is the creation of uninhibited beauty.
In November, Bryan's new work DREAMING (Freedom Sounds) receives its world premiere at the Kaufman Music Center with the International Contemporary Ensemble. The piece is a meditation on themes of freedom—freedom within a system, and freedom beyond a system—and weaves together texts by Frederick Douglass and W.E.B. Du Bois, George E. Lewis, Robin D. G. Kelley, and Farah Jasmine Griffin.
> Read more about DREAMING (Freedom Sounds)
Other Boosey & Hawkes composers have also been the recipients of the MacArthur Fellowship, including Meredith Monk (Class of 1995), Edgar Meyer (Class of 2002), and Osvaldo Golijov (Class of 2003).
Photo: Courtesy of the John D. and Catherine T. MacArthur Foundation

Boosey & Hawkes Composer News