Critical acclaim for Steve Reich's film project, Reich/Richter
(May 2019)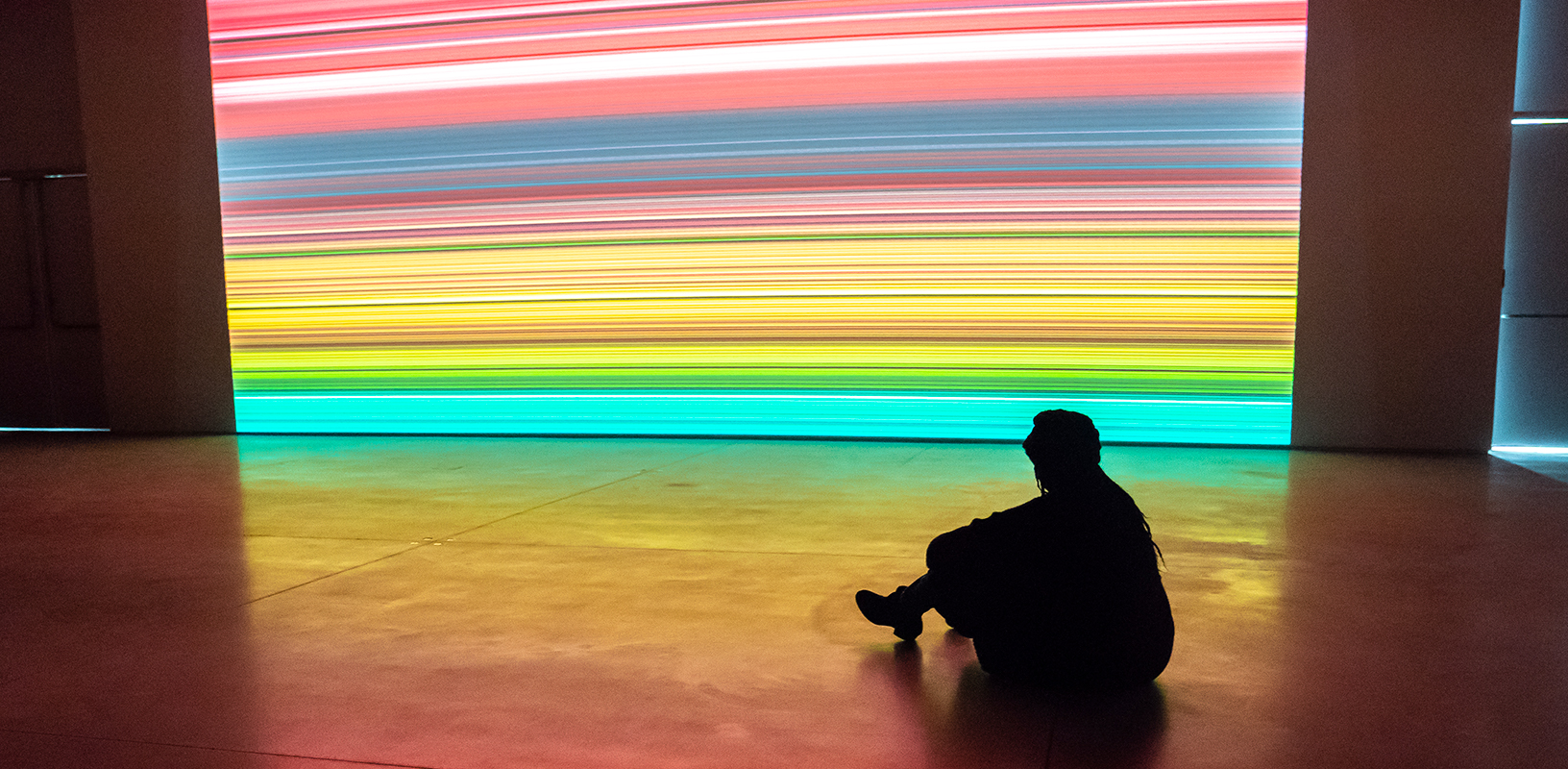 "This is not quite like anything [Reich] has done before." —Wall Street Journal
Steve Reich's latest work Reich/Richter premiered on April 6 as part of one of the biggest cultural events in New York City this spring: the opening of The Shed. Reich wrote the work for a new film by Gerhard Richter and Corinna Belz, based on Richter's Patterns series.
Critical praise for the artistic partnership has been vast across international publications. Several critics were moved by the music's melancholic nature, while others were impressed by its bright energy, matching Richter's ever-changing, colorful visuals.
Next season, Reich/Richter will be performed at The Barbican with the Britten Sinfonia conducted by Colin Currie (Oct 23, 2019), at the Philharmonie de Paris with Ensemble intercontemporain conducted by Elim Chan (Mar 7, 2020), and with the LA Phil New Music Group conducted by Brad Lubman (Jun 6, 2020). Additional performances will be announced in the future.
New York Times
"A two-note motif builds to complex, rhythmically agile brightness, then gradually recedes back into blur as we watch Richter's bands seem to rush by at light speed, fervently oscillating, at the finale."
"The music has tender energy, and an undercurrent of melancholy. Its droning tones sometimes seem to be pulling apart — like taffy, or like Richter's stretching spaghetti stripes of color."
Wall Street Journal
"With each change on screen, the music responds: As the colors differentiate into intricate shapes, thunderous piano basses and descending clarinet melodies emerge…As the visual changes ramp up, Mr. Reich's music becomes more raucous and syncopated."
"This is not quite like anything [Reich] has done before."
"At the end, Mr. Reich's oscillating figure returns, and the horizontal bands begin to consolidate and vibrate, before racing across the screen like a bullet train of color. The effect is exhilarating."
The New Yorker
"It is one of the composer's strongest works in recent years, recapturing the spacious, swirling beauty of "Music for 18 Musicians," his classic piece of the nineteen-seventies. At times, sound and image achieve an exhilarating synchronicity, as when stripes are hurtling across the screen and Reich's instruments are racing in parallel motion."
Financial Times
"Reich's music freely mirrors these patterns, expanding from minimalist austerity to more full-bodied passages and back again. Reminiscent of his earliest work, it is very beautiful."
New York Magazine
"Abstracted lobsters, vines, mandalas, amoeboid shapes, and other kinds of complicated symmetry beguiled the eye while Reich's sonic patterns enveloped the ear."
Bachtrack
"In one delightful section the vibraphone doubles with a solo violin to produce moments of dazzling, musical lightwhich sail over the velvety harmony like small twinkling stars."
"The overwhelming sensation left by Reich's writing is one of optimism. This is joyful, tonal, clever music. It may be the result of mathematical rigour but it never feels forced or cramped. I long to hear it again, which looks a distinct possibility, as the work was co-commissioned by several European institutions, including London's Barbican Centre. Lucky New Yorkers can enjoy Reich Richter Pärt until 2 June."
Apollo Magazine
"Richter and Reich's aesthetics merge frictionlessly – at least in hindsight, pairing them seems obvious."
Sunday Times
"Steve Reich has responded to the art of Gerhard Richter with a wonderfully lively yet melancholy new composition."
> Further information on Work: Reich/Richter
Photo: Stephanie Berger, Courtesy The Shed

Boosey & Hawkes Composer News