David Del Tredici (1937–2023) dies at age 86
(November 2023)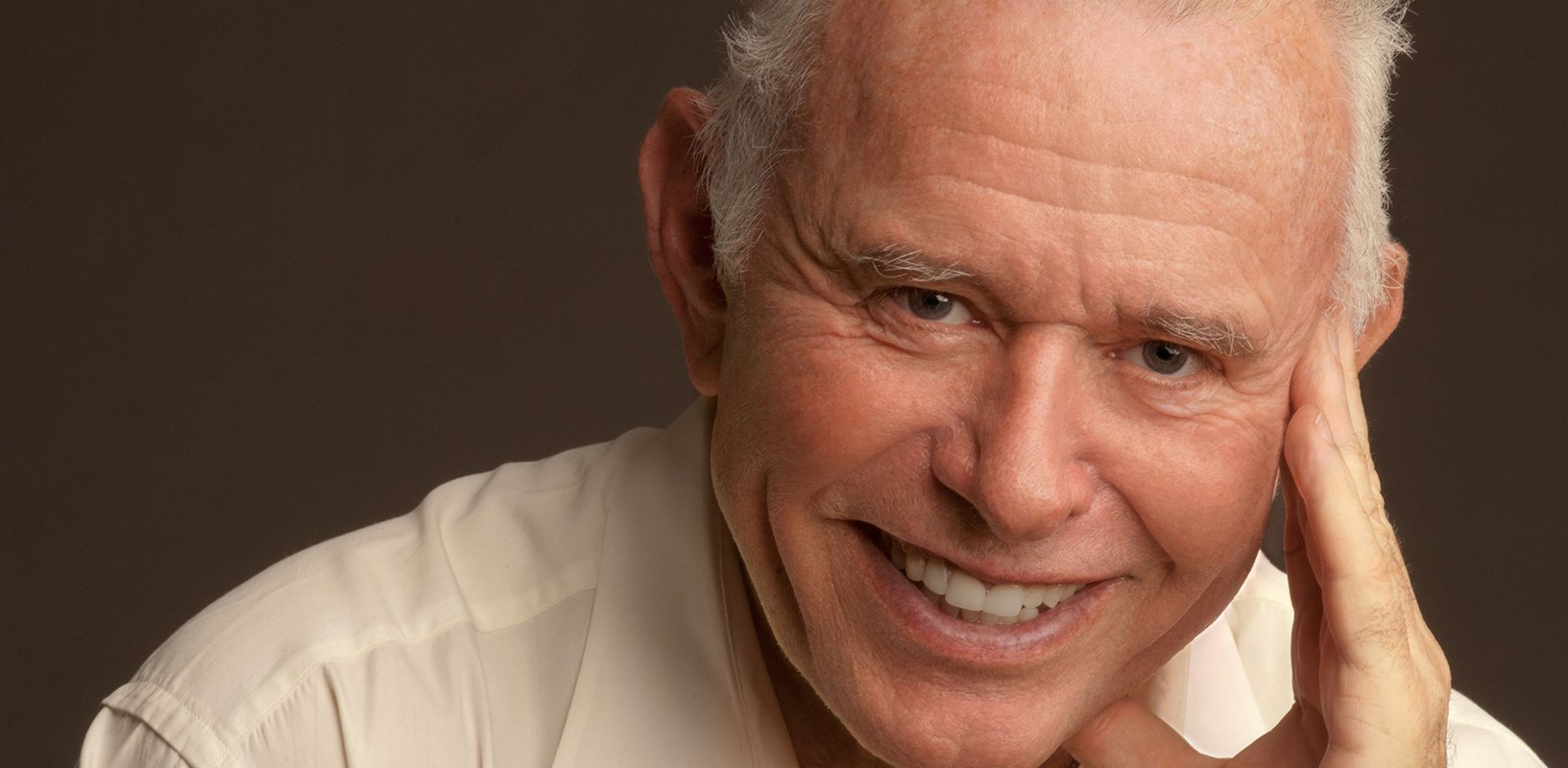 Boosey & Hawkes is sad to announce the death of American composer David Del Tredici, who passed away at age 86 on November 18, 2023.
Boosey & Hawkes is sad to announce the loss of American composer David Del Tredici, who passed away at age 86 on Saturday, November 18, 2023, at home in Greenwich Village, New York City, due to complications from Parkinson's disease.
Del Tredici's countercurrent musical language and his—in his own words—"instinctual" approach to composition shook up the popular systematic and "objective" styles of the post–World War II art world. In 2002, he said: "The world does not need or want a composer around; we are made to feel superfluous. You have to really want it, and follow your instinct."
> Listen to Del Tredici on Spotify
> Explore Del Tredici's Catalog
Del Tredici was born on March 16, 1937, in Cloverdale, California, and began studying piano at age 12 with Bernhard Abramowitsch. The family settled in San Anselmo, California in 1945. At age 17, he made his solo debut with the San Francisco Symphony and was "hell-bent" on being a concert pianist until 1960.
During his undergrad at the University of California, Berkeley (Bachelor of Arts, 1959), he studied with Andrew Imbrie, Seymour Shifrin, and Arnold Elston. One summer, he attended the Aspen Music Festival and decided to start composing after a personality clash with a member of the piano faculty. He played his Opus 1, Soliloquy for piano, for then–Composer-in-Residence Darius Milhaud, who exclaimed, "My boy, you are a composer." Later in life, Del Tredici reckoned if he weren't a composer, he would have become a floral arranger (which he excelled at as a teenager).
At Princeton, even with composition teachers Earl Kim and Roger Sessions, he felt "too threatened by all of [the] intellectualism," quit, and moved to New York City, where he met experimental pianist Robert Helps. He gained the confidence to finish his degree and completed his Master of Fine Arts in 1964.
Del Tredici often describes his compositional process as "instinctual," which he attributes to his mentors throughout his life. After experimenting with serialist techniques of the mid-20th century, he went against the grain to cultivate what he described as a "Neo-Romantic" style.
In 1980, Del Tredici was awarded the Pulitzer Prize for Music for his work In Memory of a Summer Day for amplified soprano and orchestra. The piece, which features text by Lewis Carroll, and is part of a larger series of "Alice" works—Pop-Pourri (1968, rev. 1973), Vintage Alice (1972), Final Alice (1974–75), An Alice Symphony (1969, rev. 1976), Adventures Underground (1971, rev. 1977), etc.—that gained him popularity as a composer. Final Alice was commissioned for the US Bicentennial with the participation and funding of the National Endowment for the Arts, for the Chicago Symphony Orchestra, Boston Symphony Orchestra, The Cleveland Orchestra, Los Angeles Philharmonic, New York Philharmonic, and Philadelphia Orchestra; it premiered to critical acclaim with the Chicago Symphony Orchestra and soprano Barbara Hendricks, led by Sir Georg Solti. Del Tredici said of his own music: "I use a combination of sentiment and lushness mixed with violence and an unpredictable, almost maniacal quality. It was this combination of things that attracted me to 'Alice' in the first place."
Del Tredici was outspoken about his sexuality and celebrated "gayness" through his music in works such as Gay Life (2000), My Favorite Penis Poems (1998–2002), and Queer Hosannas (2007). He stated: "All the great gay composers of our American past—there has been such a huge number—not one came out. Today, there are as many distinguished composers who are gay. I just think it's something to be celebrated. I can do it because I choose to do it by setting gay texts. Creating a body of work which revolves around a 'gayness.'"
Del Tredici's compositions have been widely recorded, and his large-scale work for chorus and orchestra, Paul Revere's Ride, was nominated for a GRAMMY Award for "Best Contemporary Composition" in 2007. Reflecting on writing the piece, he said: "I'm amazed at this late stage in my life to find patriotism as an actual deep emotion that I have." More recently, in December 2022 the Albany Symphony, conducted by David Alan Miller, released the world premiere recording of Del Tredici's Pop-Pourri (featuring soprano Hila Plitmann) and Adventures Underground, which The New York Times praised as "a booming, psychedelic marvel."
Del Tredici remained active as a composer until the end of his life, seeing the world premiere of the major choral work Herrick's Oratorio in May 2023, performed by organist James Wetzel, Cantori New York, and Mark Shapiro. The piano quintet arrangement of Ray's Birthday Suit premiered on October 11, 2023, with pianist Marc Peloquin and the Manhattan String Quartet at Columbia University's Italian Academy.
Del Tredici was an ardent educator and taught throughout the East Coast of the United States at Harvard University (1968–72), State University of New York at Buffalo (1972–73), Boston University (1973–84), City University of New York (1984–present), Manhattan School of Music (1991–93), The Juilliard School (1993–96), and Yale University (1999). He was composer-in-residence at the Marlboro Music Festival (1966, 1967), Aspen Music Festival (1976), and the New York Philharmonic (1988–1990), and a member of the Board of Directors at Yaddo, the MacDowell Colony, and the Aaron Copland Fund for Music.
Del Tredici is survived by a sister, Ann Del Tredici; sister-in-law Judy Del Tredici; brothers Robert Del Tredici and Peter Del Tredici; nieces Lisa, Michelle, and Sonya Del Tredici; and nephews Aaron, Luke, and Felix Del Tredici.
—Written by Jacob Slattery
Read tributes to David Del Tredici's life and work in the following publications:
The New York Times
Gramophone
The Washington Post
Boston Musical Intelligencer
The Rehearsal Studio
The Village Sun
OperaWire
NTR: Podium
Helsingin Sanomat
---
Sources:
https://www.daviddeltredici.com/alice/
http://www.newworldrecords.org/liner_notes/80390.pdf
http://www.composers21.com/compdocs/deltredd.htm
https://www.jstor.org/stable/944226?seq=1#page_scan_tab_contents
https://books.google.com/books?id=U7uFWLMqCRgC&pg=PA83&lpg=PA83&dq=robert+helps+new+york+del+tredici&source=bl&ots=-5peEptlAz&sig=ACfU3U0ShugxMO7FAPkAmSvm-5s_nunW5w&hl=en&sa=X&ved=2ahUKEwjyppv627PkAhWul-AKHQKZBM04ChDoATAAegQICRAB#v=onepage&q=robert%20helps%20new%20york%20del%20tredici&f=false
https://bombmagazine.org/articles/david-del-tredici/
https://www.bach-cantatas.com/Lib/Del-Tredici-David.htm
Photo: Susan Johann

Boosey & Hawkes Composer News