David T. Little Composes Accumulation of Purpose, Inspired by 1961 Freedom Riders
(March 2018)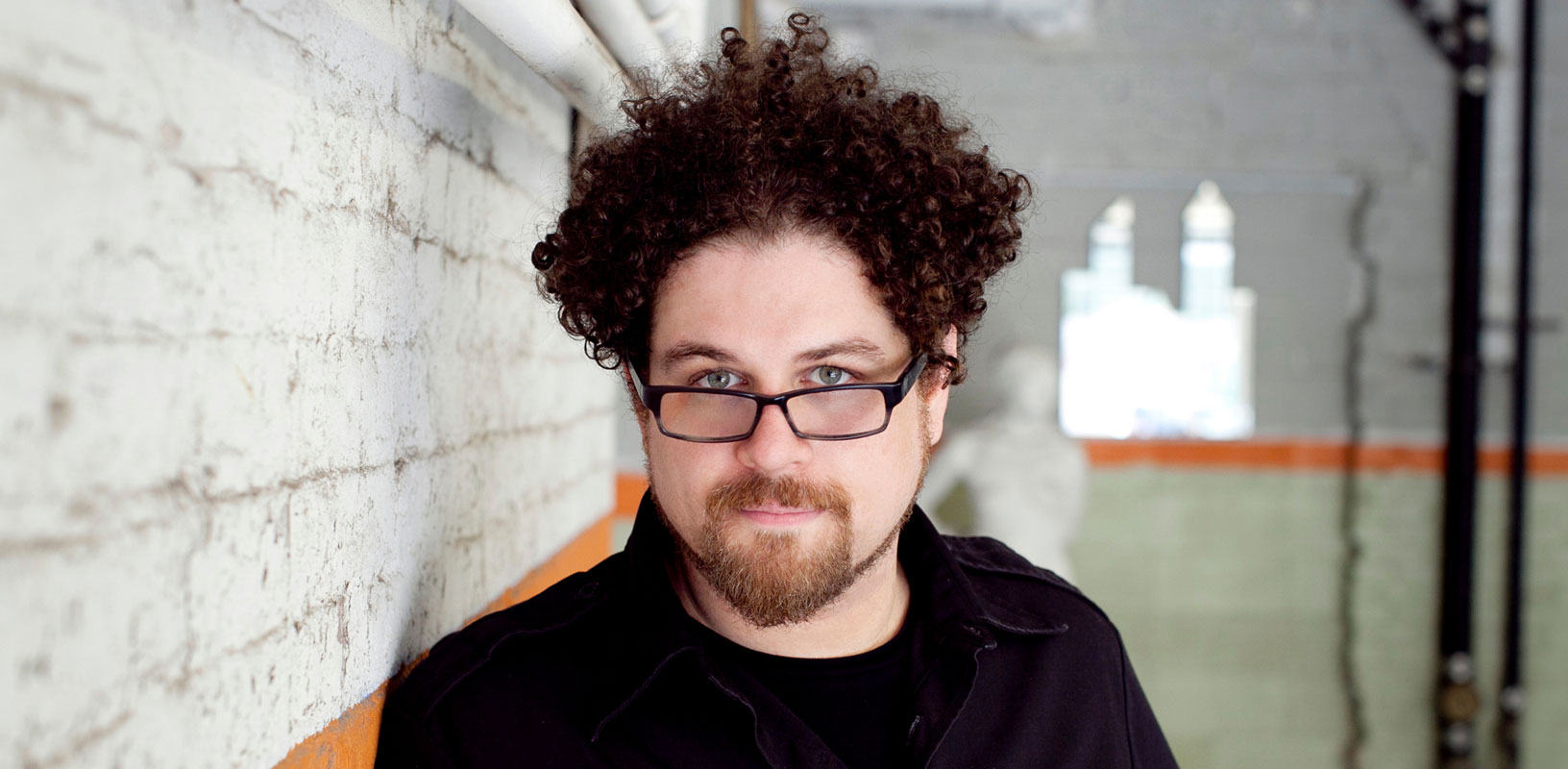 Little's latest solo piano work is a political work inspired by the Freedom Riders, and will be premiered by pianist Bruce Levingston at Carnegie Hall on April 9.
David T. Little has written a new solo piano work called Accumulation of Purpose, inspired by the Freedom Riders, civil rights activists who rode interstate buses across the American South in 1961 to protest racial segregation. Consistent with Little's history of composing politically- and socially-engaged works, Accumulation of Purpose grew out of Little's personal self-reflection of how to engage in current-day issues of social injustice. Other recent political works by Little include Electric Proletariat, a small ensemble work that confronts corrupt political systems; and the sky was still there, about the US Army's "Don't Ask, Don't Tell" policy; Soldier Songs, a multimedia theater piece about the perceptions and realities of being a soldier; and Haunt of Last Nightfall, a 30-minute percussion quartet exploring American complicity in perpetuating violence by proxy during the Cold War.

The new work was commissioned by pianist Bruce Levingston in celebration of Mississippi's bicentennial, and the opening of the new Civil Rights Museum of Mississippi and Museum of Mississippi History. Levingston performs the world premiere of Accumulation of Purpose on April 9 at Carnegie Hall.

Accumulation of Purpose is approximately 11 minutes in length and written in 6 movements. Little made the following statement about his reflections on the subject matter and his approach to composing this deeply personal work:

Accumulation of Purpose grew out of the self-reflection that has occupied me in recent years concerning my privilege as a White male. At the core of this reflection was the question: how do I best engage in the social justice struggles of today within an institutionalized social structure that encourages me to easily and comfortably do nothing? It was within this period of reflection that I accepted this commission, hoping that the creative process itself—often a place of discovery for me—would bring me closer to an answer.

As a White Northerner, the stories that initially inspired me were not mine to tell; the work of Stokely Carmichael, for example. But then I studied the Freedom Riders. To read of White and Black activists from the North boarding these buses together was, for me, to see whiteness in a context of taking responsibility for racism rather than furthering it. I therefore decided to focus the piece on the Freedom Riders, drawing on their courage, their perseverance, and their sacrifice as a way to examine my own participation, scrutinize my willingness to sacrifice, and contribute to the vital, ongoing conversation about race. I was deeply enriched by not only the creation of this piece, but also by the many discussions I have had surrounding its politics, perspectives, and problems. And while the process has provided no definitive answers to my initial questions, it has presented me with a clearer direction to begin moving forward, in action.

The Freedom Riders were African American and White civil rights activists (an estimated 450 in all) who rode interstate buses into the segregated South in 1961 to challenge the widespread refusal of southern states to enforce Supreme Court rulings declaring segregated bus terminals as unconstitutional. Launched by the Congress of Racial Equality (CORE) under its first Black national director James Farmer, the Freedom Riders' movement was met with violent brutality from White mobs and White police officers, and more than 400 activists were arrested and sentenced to prison. However, their actions gained widespread national attention and support for the civil rights movements: in fall of 1961, under pressure from the Kennedy administration, the Interstate Commerce Commission issued regulations prohibiting segregation in interstate transit terminals.

A native of Mississippi, pianist Bruce Levingston is an internationally acclaimed pianist and leading figure in contemporary classical music who has commissioned more than 50 works from such renowned composers as Philip Glass, Timo Andres, Lisa Bielawa, Milton Babbitt, and William Bolcom. Levingston made the following statement about commissioning Little for this occasion:

David T. Little is an extraordinary composer and artist who has the ability to directly embrace, engage, and transform complex societal issues into meaningful and impactful artistic experiences. He has composed a powerfully moving work that conveys the haunting sadness, pain, terror, and heroism of that tumultuous period in our country. It is a timely reminder of the fragility of democracy, the tremendous price paid for freedom, and the immense sacrifices demanded to bring about 'a more perfect union.
> Further information on Work: Accumulation of Purpose
Photo: Merri Cyr

Boosey & Hawkes Composer News