Detlev Glanert: Total Immersion with Bosch Requiem
(November 2019)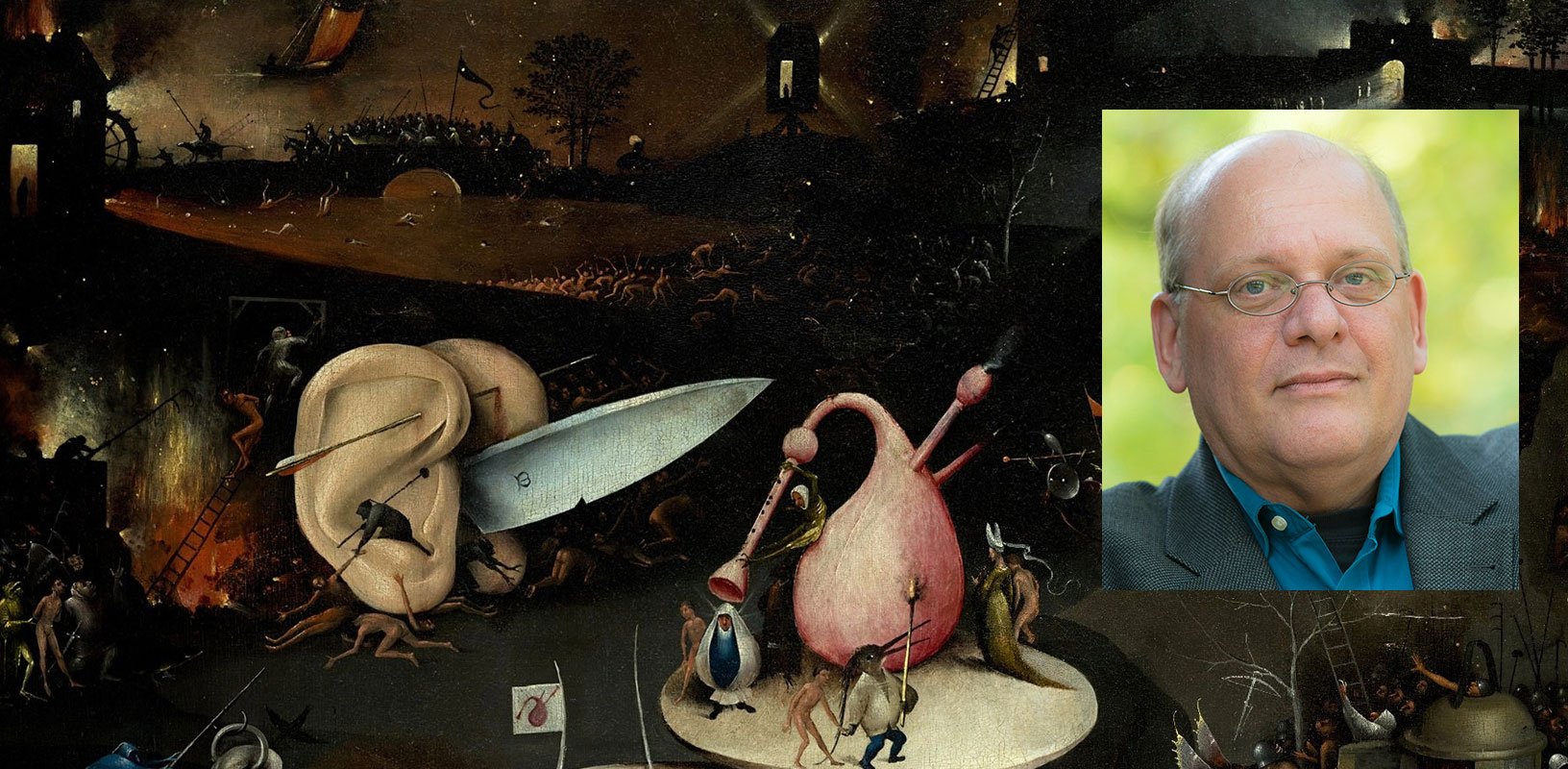 The BBC Symphony Orchestra turns the spotlight onto Detlev Glanert with a Total Immersion day on 7 December devoted to the composer. Chamber music, film and discussion lead up to the UK premiere of the Requiem for Hieronymus Bosch, his epic score bestriding Heaven and Hell.
A Total Immersion day on the music of Detlev Glanert is presented by the BBC Symphony Orchestra at the Barbican on 7 December. The UK premiere of the Requiem for Hieronymus Bosch provides the grand finale, with the orchestra joined by the combined forces of the BBC Symphony Chorus, BBC Singers and soloists under the baton of Semyon Bychkov, an ardent champion of the composer's music.
Events at the Barbican begin with David Bickerstaff's film portrait The Curious World of Hieronymous Bosch, delving into the Dutch artist's extraordinary life and visionary paintings. His 500th anniversary led to the commissioning of Glanert's Requiem with first performances in 2016 in his home town of 's-Hertogenbosch and at the Concertgebouw in Amsterdam and the release of a recording on the RCO Live label. The work's German premiere took place at the Elbphilharmonie in Hamburg and, following the UK premiere, Semyon Bychkov conducts three further performances with the Czech Philharmonic Orchestra in Prague next March.
A selection of Glanert's chamber music and songs forms the centre of the concert by Guildhall School of Music and Drama students at Milton Court, together with Three Auden Songs by Glanert's teacher and mentor Hans Werner Henze. The composer will introduce the main evening concert in discussion with Tom Service. The Requiem is preceded by a selection of Franco-Flemish choral music from the time of Bosch by Crequillon, de la Rue and Ockeghem, sung by the BBC Singers, and the concert is broadcast on BBC Radio 3 at 7.30pm on 10 December.
Glanert's Requiem for Hieronymus Bosch takes as its starting point the death of the artist. His judgement day brings accusations of the seven deadly sins from the archangel Michael, with the journey to Paradise or Hell held in the balance. The text combines the traditional Requiem Mass with poetry from the medieval Carmina Burana collection, sung by the large chorus and a distant choir whose roles increasingly blur as the work progresses. The composer describes how he sees "the gap between the Libera me and the In paradisum as the turning point of the Requiem... If we found ourselves in the face of the accuser we would similarly respond by saying 'Libera me' - we are all sinners but we could all cross to Paradise."
Recent highlights for Detlev Glanert have included the successful premieres of his latest opera Oceane at the Deutsche Oper Berlin and a trumpet concerto in memory of Oliver Knussen at the Tanglewood Festival. Compositional projects include his Violin Concerto No.2 to be premiered by Midori next May, with the NDR Elbphilharmonie Orchestra conducted by Christoph Eschenbach.
Detlev Glanert
Total Immersion
Barbican, London
7 December 2019
Cinema 1, Barbican, 1.00 pm
The Curious World of Hieronymus Bosch
Film by David Bickerstaff
Milton Court, Barbican, 3.30 pm
Glanert chamber music & song
Glanert: Drei Stücke für Viola und Klavier, Op 1
Henze: Three Auden Songs
Glanert: Drei Stücke für Klarinette und Klavier
Glanert: Drei Sonette for baritone and piano, Op 22a
Glanert: Serenade for cello and piano, Op 13
Glanert: 'Schatten schlafen' from Drei Lieder nach Gedichten von Christoph Klimke
Glanert: Gesang des Achill
Glanert: Fünf Wüstenlieder for solo cello, with own voice and sizzle cymbal
Glanert: Vier Fantasien für Klavier, Op 15
Musicians from the Guildhall School of Music and Drama
Fountain Room, Barbican, 6pm
Glanert: Meet the Composer
Detlev Glanert in conversation with Tom Service
Barbican Hall, Barbican, 7.30 pm
Requiem for Hieronymus Bosch
Thomas Crecquillon: Toutes les nuictz
Thomas Crecquillon: Qu'est il besoing
Thomas Crecquillon: Tel est le tamps
Pierre de la Rue: O crux splendidior
Johannes Ockeghem: Alma redemptoris mater
Glanert: Requiem for Hieronymus Bosch (UK premiere)
Marie Arnet, sop/Christa Mayer, mez/
Norbert Ernst, ten/Albert Pesendorfer, bass-baritone
BBC Singers/Andrew Griffiths
BBC Symphony Orchestra and Chorus/Semyon Bychkov
> Read an interview with Detlev Glanert on the Requiem
> Watch a video introduction to Detlev Glanert's music
> Further information on Work: Requiem für Hieronymus Bosch
Photo: detail from Hieronymus Bosch's Garden of Earthly Delights (WikiCommons); Glanert photo by Bettina Stöss

Boosey & Hawkes Composer News