Detlev Glanert: immersion in Bosch Requiem in London
(February 2020)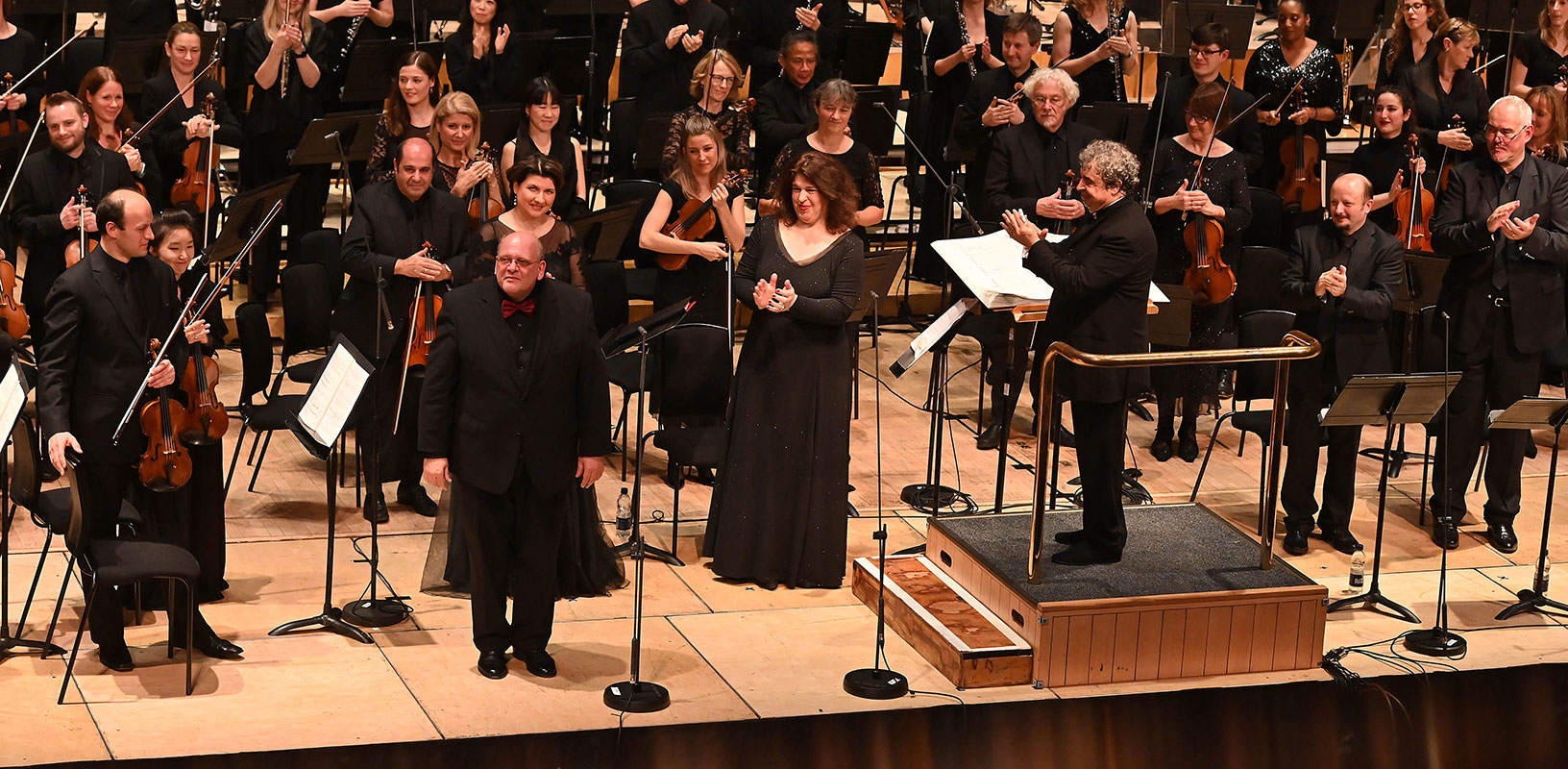 Following performances in the Netherlands and Germany, Detlev Glanert's epic Requiem for Hieronymous Bosch painted a vivid canvas in London in December, travelling on with conductor Semyon Bychkov to Prague in March.
The BBC Symphony Orchestra turned the spotlight onto Detlev Glanert in December with a Total Immersion day devoted to the composer. Chamber music, film and discussion led up to the UK premiere of the Requiem for Hieronymus Bosch, his epic score bestriding Heaven and Hell. Most known in Germany for his dozen works for the operatic stage, his international career has focused largely on his orchestral output, and the Requiem is his most ambitious concert score to date, while still revealing his innate theatricality.
Commissioned for the 500th anniversary of the artist Hieronymus Bosch, the Requiem was first performed in the Netherlands in 2016 and has since travelled to Germany and been recorded on the Royal Concertgebouw Orchestra's own label. The UK premiere featuring BBC forces was conducted by one of Glanert's leading champions, Semyon Bychkov, who also directs the Czech Philharmonic Orchestra in three performances in Prague in March. The text of the 80-minute score combines poetry from the medieval Carmina Burana collection with the traditional Requiem Mass, sung by the large chorus and a distant choir whose roles increasingly blur as the work progresses.
"Glanert's spectacular, scurrilous chronicle of sin... The painter is called out for his misdeeds in Detlev Glanert's apocalyptic, sometimes awesome requiem, beautifully performed under Semyon Bychkov... "
The Guardian
"There is still intense debate about the meaning of Hieronymus Bosch's extraordinary depictions of Hell... Perhaps, echoing Sartre, Glanert believes that Hell is other people's music. Yet his voice was always evident – capable of lush beauty as well as ferocious outbursts."
The Times
"...a huge and entertaining live experience... Glanert is in his element bringing the seven deadly sins to life... It is as if the sanctity of a cathedral is being invaded by rumbustious monks, bawdy, irreverent, satirical."
Financial Times
"...a vast panoramic choral work that matches Bosch's surreal imagination with its own astounding invention... a Dies Irae to rival Verdi's in ferocity, a Pie Jesu as poignant as Fauré's and a Sanctus that pulsates with spiritual acclamation and lowlife depiction alike."
Evening Standard
"The German composer's works are eloquent, spirited and brilliantly realised… I was repeatedly arrested by the inventiveness of Glanert's score – especially the subtle, bifocal deployment of an immediately present, clamorous chorus and a lullingly remote one…"
Sunday Times
Other recent highlights for Detlev Glanert have included the successful premieres of his latest opera Oceane at the Deutsche Oper Berlin and a trumpet concerto in memory of Oliver Knussen at the Tanglewood Festival. He has just completed his Violin Concerto No.2 to be premiered by Midori in May, with the NDR Elbphilharmonie Orchestra conducted by Christoph Eschenbach.
> Further information on Work: Requiem für Hieronymus Bosch
Photo: Mark Allan

Boosey & Hawkes Composer News