Detlev Glanert's Weites Land travels the world
(July 2018)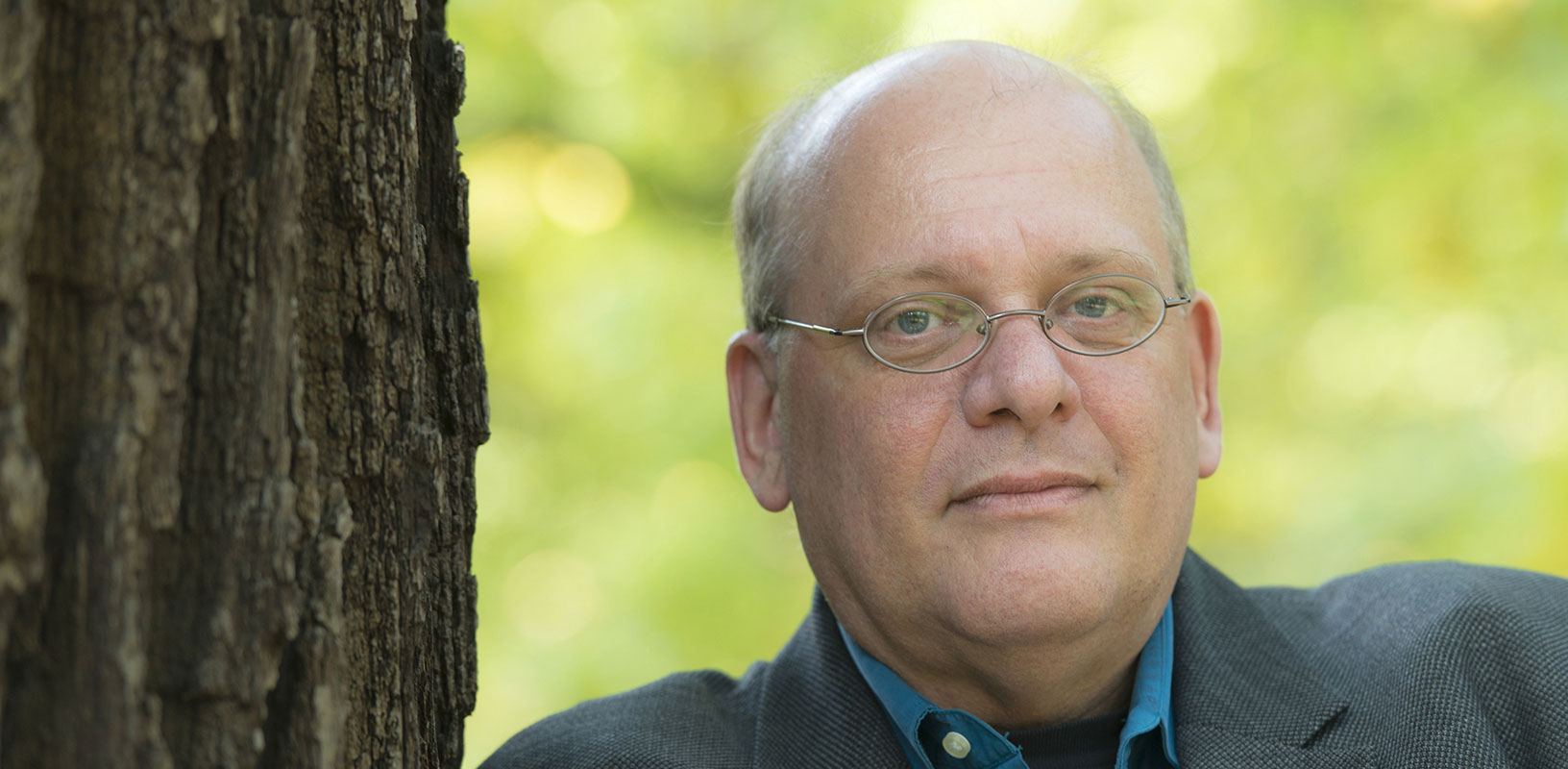 Detlev Glanert's Weites Land – his 'Music with Brahms for Orchestra' – is travelling internationally with 40 performances scheduled since its premiere in 2014. The 11-minute concert opener is frequently paired with Brahms, especially Symphony No.4, whose opening is reflected in Glanert's score.
Since its premiere in 2014, Detlev Glanert's Weites Land (Open Land) has emerged as one of the most frequently performed of recent scores, programmed around the world and championed by leading conductors, often noting the work's link with the music of Johannes Brahms.

Over 40 performances have been scheduled to date in Europe and North and South America since its first performance in Germany in 2014 and the work has been recorded by Ondine (ODE 12632). Reviewing the recording The Guardian described Weites Land as "an edgy, whirling orchestral fantasy… packing a sense of epic scale into its 11 minutes".

Semyon Bychkov has been a staunch supporter of Glanert's orchestral works in recent years and first conducted Weites Land in Spain, with international performances over the coming season scheduled with the Leipzig Gewandhaus (6/7 Sep), Berlin Philharmonic (27-29 Sep), Munich Philharmonic (5-7 Oct), Czech Philharmonic (9-11 Jan), Cleveland Orchestra (9/11 May) and Royal Concertgebouw Orchestra (19/20 Jun). The work travels to South America for the first time in September, with the Dresden Philharmonic and Michael Sanderling visiting the Teatro Colón in Buenos Aires (9 Sep) and Santiago in Chile (11 Sep). Other notable conductors to programme the work include Sakari Oramo with the BBC Symphony Orchestra, Olari Elts with the Helsinki Philharmonic and Stephane Denève with the Brussels Philharmonic.

As Kerstin Schüssler-Bach comments in her note on Weites Land, "immediately recognizable points of departure are the first four measures of Brahms's Fourth Symphony with its characteristic alternation of a descending third and ascending sixth. Both intervals are woven into the texture time and again, until the surprising conclusion. Yet Glanert does not paint over Brahms in his free compositional reflection, but rather at most vaguely takes up his attitudes and gestures, for example, a never overwrought lyrical reminiscence or defiant-vigorous outbreaks. And last but not least, precise motivic work that Brahms would have enjoyed. A further point of reference to Brahms lies in the title: "There is much Northern Germany in it, the Brahmsian smell of marshland and wide skies," says Glanert, who like Brahms was born in Hamburg, about his piece, which was premiered in 2014. The "Open Land" is the resonance space of a music that spreads its wings not without melancholy."

> Listen to Weites Land on Spotify   

> Buy the CD from our Online Shop 

Glanert shares with Brahms his birthplace of Hamburg and a number of his works have explored Brahmsian connections, either overtly or at a deeper compositional level. Most familiar is Glanert's orchestration of Brahms's Four Serious Songs (Vier ernste Gesänge), widely performed and available in two alternative versions. The first is a straight orchestration of the songs, originally for bass-baritone and piano, in Brahmsian style dating from 2004. The second, completed the following year, interpolates additional preludes and a short postlude in Glanert's style, anticipating the material in each Brahms song, to form a work entitled Four Preludes and Serious Songs (Vier Praludien und ernste Gesänge). The latter hybrid score has received over 90 performances to date and is recorded on the same Ondine disc as Weites Land.

A further Brahmsian work is Glanert's Brahms-Fantasie, completed in 2012, which the composer describes as a 'heliogravure' for orchestra. The 12-minute score sees Glanert absorbing Brahms's material into a new work, akin to the manner of a photographic heliogravure in which an etched plate was touched up with paint or ink. The Guardian describes how "in the surging ebb and flow Brahms handprints and rhythmic motifs are discernible, as if through a distorted aural mirror… a smart, striking music gracefully putting an edgy contemporary sensibility onto music of the past".

Detlev Glanert's new opera Oceane, based on a story by Theodor Fontane in his bicentenary year, is unveiled at the Deutsche Oper in Berlin next April. Donald Runnicles conducts the production by Robert Carsen with Maria Bengtsson as the mysterious woman from the sea who disrupts life and love in human society.
> Further information on Work: Weites Land
Photo: Bettina Stöss

Boosey & Hawkes Composer News