Deutsch: elemental organ concerto resounds in Vienna
(January 2016)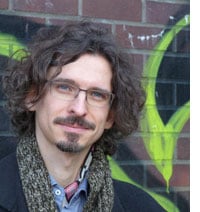 Okeanos, the new organ concerto by Austrian composer Bernd Richard Deutsch, was premiered at the Musikverein in Vienna in November.
Bernd Richard Deutsch's organ concerto, Okeanos, was unveiled in Vienna in November with soloist Wolfgang Kogert and the RSO Wien conducted by Stefan Asbury. Die Presse ranked the new work as totally characteristic of the composer, in which "an almost inexhaustible wealth of vivid musical characters, situations and gestures hurriedly intermingle, this time converging the four movements with the four elements of classical antiquity".

"When the waves build up, an airy repartee of high notes between organ and orchestra grows into shimmering shapes and humorous registration effects… Everything is of course woven into a gripping dramaturgy, in which melodic particles and complex rhythms, virtuoso passages, thundering chords and chamber music-like transparent dialogues grasp each other – logically, despite all the individual surprises – as in a well-oiled machine."
Die Presse

Other recent scores by the prize-winning Austrian composer include a Triple Concerto with trumpet, trombone and tuba soloists and ictus II, a 'twin' for Bartók's Sonata for Two Pianos and Percussion. Last year saw a new Deutsch disc on the Kairos label including his ensemble works Mad Dog, Dr Futurity and String Quartet No.2 performed by Klangforum Wien conducted by Erno Poppe (Kairos 0013352).
> Further information on Work: Okeanos
Photo: Boosey & Hawkes

Boosey & Hawkes Composer News