Edgar Meyers Water  wird uraufgeführt
(September 2023)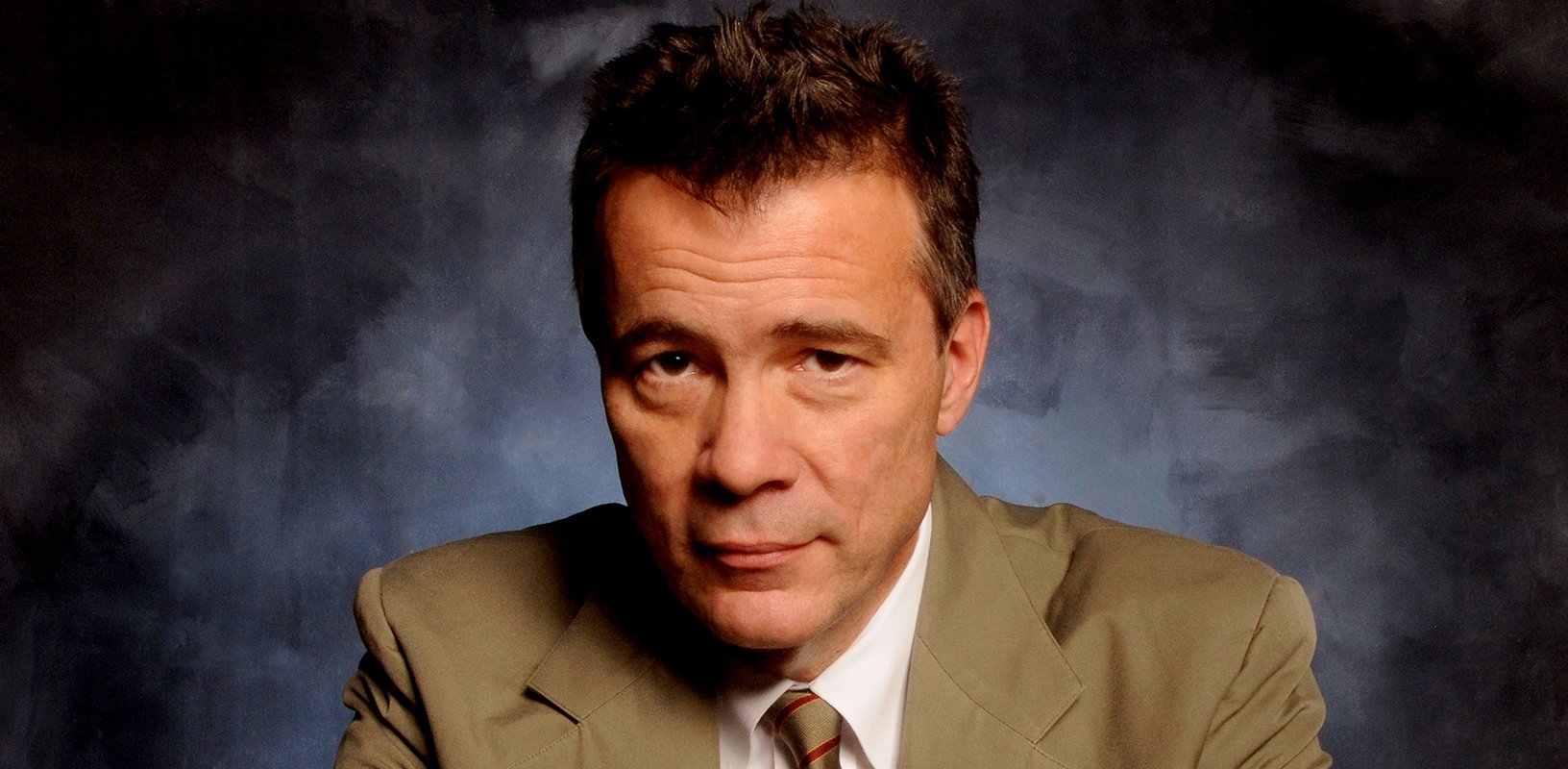 Das NDR Elbphilharmonie Orchester beginnt seine neue Saison mit der Uraufführung einer von Geiger Joshua Bell initiierten Neukomposition: The Elements porträtiert die Naturelemente in insgesamt fünf Sätzen von fünf amerikanischen Komponist*innen. Mit Edgar Meyer ist dabei auch ein Vertreter aus dem Hause Boosey & Hawkes unter den Autor*innen.
Wie klingen eigentlich die Elemente Erde, Wasser, Feuer und Luft? Diese Frage steht hinter dem Gemeinschaftswerk The Elements, mit dessen Uraufführung das NDR Elbphilharmonie Orchester unter seinem Chefdirigenten Alan Gilbert in die neue Konzertsaison startet. Komponiert wurde diese Suite für Violine und Orchester von fünf amerikanischen Komponist*innen, darunter auch Boosey & Hawkes Autor Edgar Meyer, auf Initiative des Geigers Joshua Bell, der 2023/24 als Artist in Residence mehrfach bei dem Hamburger Orchester zu Gast sein wird. Da Bell an dem Projekt insgesamt fünf Komponist*innen beteiligen wollte, von denen jede*r einen Satz beisteuern sollte, musste er die klassischen vier Elemente um ein weiteres ergänzen. Irgendwann habe er sich daran erinnert, dass beispielsweise Aristoteles ein fünftes Element in seinen Schriften überliefert hat – den Äther, den er als Gegenpol zu den übrigen vier Elementen verstand –, und die Lösung für das "fehlende" Element war gefunden.
Edgar Meyers in seinem Beitrag porträtiertes Element ist das Wasser. Seine Herangehensweise an die Komposition von Water beschreibt der Amerikaner so: "In diesem Satz geht es sowohl um die sanftere als auch die kraftvollere Seite des Wassers. Die Musik zu Beginn ist unspezifisch und erinnert vielleicht an einen leichten Regen. Der weitere Verlauf entspringt einer bestimmten Vision: Ich stellte mir vor, ein Wasserteilchen in einem gewaltigen südamerikanischen Wasserfall zu sein, das in Sekundenschnelle in den aufgewirbelten Schlamm am Boden geschleudert wird, um von dort aus weiter zu stürzen. Ich weiß nicht, ob ich das beim ersten Hören dieser Musik sehen würde, aber es ist sicherlich das, was ich beim Schreiben sah."
Die weiteren Sätze der Suite, die die Autor*innen über Jahre im gemeinsamen Austausch miteinander und mit Joshua Bell komponiert haben, stammen von Jake Heggie (Feuer), Jennifer Higdon (Luft), Jessie Montgomery (Äther) und Kevin Puts (Erde).
> Mehr Informationen zu Joshua Bells Projekt The Elements
Auch das weitere Konzertprogramm zur Saisoneröffnung des NDR Elphilharmonie Orchesters spiegelt elementare Urgewalten wider: So erklingt zum Abschluss mit Igor Strawinskys Le Sacre du Printemps Musik, die das Hereinbrechen des Frühlings und das damit einhergehende Wirken der Elemente auf einmalige Weise abbildet und bei ihrer Uraufführung im Jahr 1913 den Zeitgenoss*innen unerhört klingende neue Kompositionsweisen offenbarte.
> Livestream der Saisoneröffnung auf der Homepage der Elbphilharmonie
*
Das Eröffnungskonzert mit Ausschnitten aus unserem Verlagsprogramm ist nur ein Vorgeschmack auf die anstehende Saison des Rundfunkorchesters, in welcher noch mehrfach Werke aus unseren Katalogen auf den Programmen stehen: So interpretiert Nils Mönkemeyer bereits im Oktober Peter Ruzickas für den Bratscher komponiertes Violakonzert DEPART unter der Leitung von Matthias Pintscher (13. Oktober) in der Elbphilharmonie. Zum Jahreswechsel gastiert Alte-Musik-Spezialist Marc Minkowski in Norddeutschland und leitet an zwei Terminen eine halbszenische Interpretation von Jacques Offenbachs Orphée aux enfers aus unserer Offenbach Edition Keck (OEK) mit dem NDR Vokalensemble und weiteren Solist*innen (30./31. Dezember, 1. Januar). Karina Canellakis stellt nur zwei Wochen später Benjamin Brittens Sinfonia da Requiem und Dmitri Schostakowitschs Cellokonzert Nr. 1 (Solist: Kian Soltani) der Siebten Sinfonie von Ludwig van Beethoven gegenüber (11./14. Januar). Im Mai steht zunächst John Adams' The Wound-Dresser, eine anrührende Adaption eines unter den Eindrücken des amerikanischen Bürgerkriegs von Walt Whitman verfassten Textes, mit Bariton Matthias Goerne (Leitung: Mikko Franck) auf dem Programm (9./12. Mai), ehe Jess Gillam unter Leitung von Marin Alsop James MacMillans Saxofonkonzert interpretiert (31. Mai). Den Abschluss der Saison markiert Nikolaj Szeps-Znaiders Dirigentendebüt beim NDR Elbphilharmonie Orchester mit Unsuk Chins subito con forza (20./21. Juni), nachdem Klarinettist Martin Fröst kurz zuvor die deutsche Erstaufführung von Anna Clynes Klarinettenkonzert Weathered bestritten haben wird (Leitung: Christian Macelaru; 13./14. Juni).
 
> Further information on Performance: Elements: Water
> Further information on Work: Elements: Water
Foto: Edgar Meyer (© Jim McGuire)

Boosey & Hawkes Composer News