Elena Kats-Chernin: Bach's Farewell and Ancient Letters
(January 2019)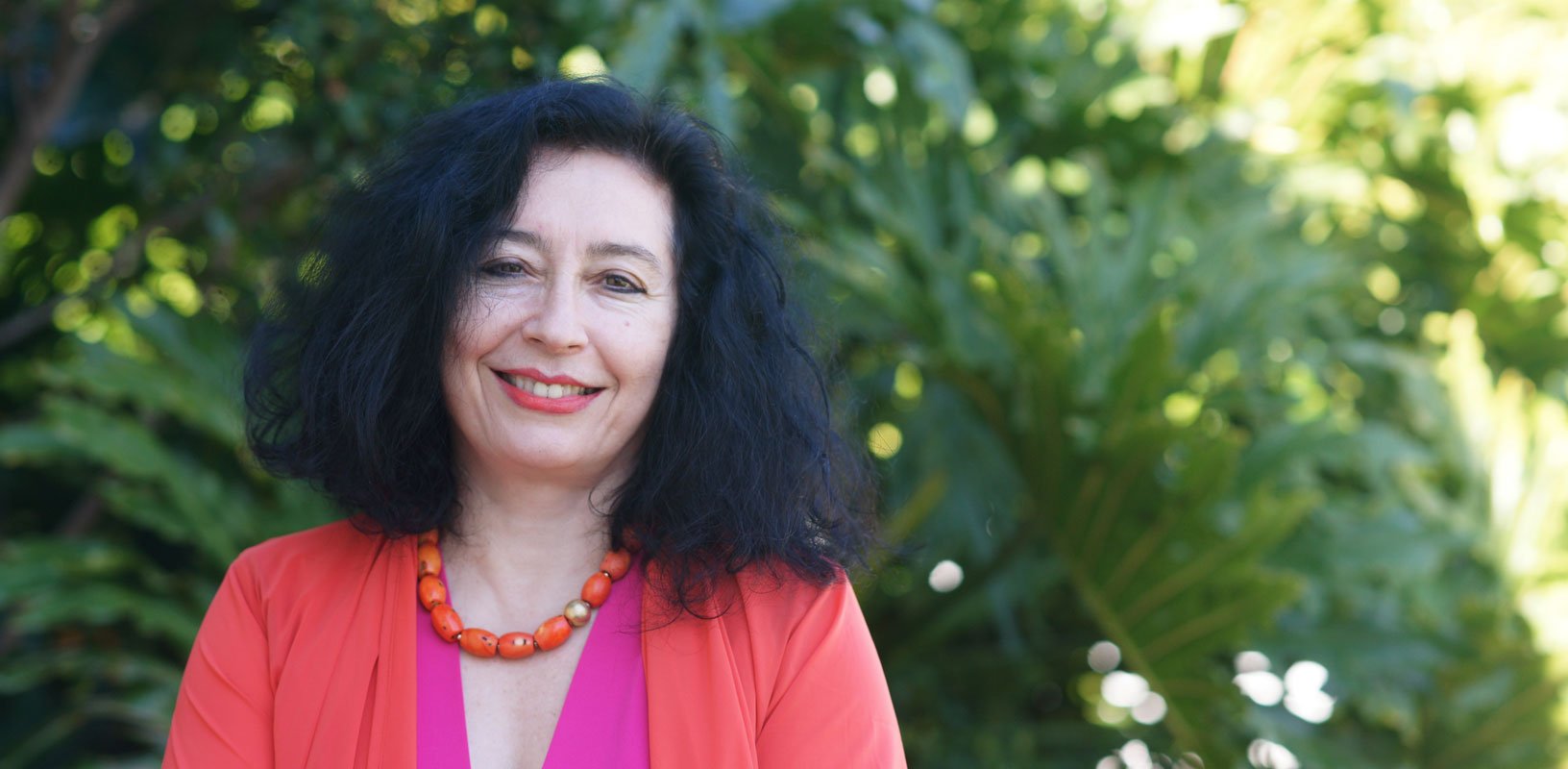 Elena Kats-Chernin's third piano concerto, Lebewohl, memorialises JS Bach's first wife, while Ancient Letters diverts from the Silk Road to Liverpool.
Elena Kats-Chernin's third piano concerto, titled Lebewohl, saw the composer reunited with her frequent keyboard collaborator Tamara-Anna Cislowska, for a special exploration of JS Bach. First performances in Brisbane and Hobart last autumn were conducted by Alondra de la Parra with the Queensland Symphony and Karina Canellakis with the Tasmanian Symphony.
The new concerto contemplates the first wife of JS Bach, Maria Barbara, who died unexpectedly in 1720 when her husband was away on a trip to Carlsbad with Prince Leopold of Köthen. Bach only learnt of the death when he returned to his own front door, leaving him sole parent of four children. The five movements of Lebewohl, German for farewell in the sense of 'live well until we meet again', chart the possible stages of Bach's bereavement, from grief through anger to love.
Ancient Letters, Kats-Chernin's recent harpsichord concerto, receives its first European performance on 4 April with the Royal Liverpool Philharmonic Orchestra conducted by Elim Chan. The soloist, as at its premiere in Melbourne in 2017, is Iranian-born keyboardist Mahan Esfahani. The letters of the title are the first known documents of the Sogdian people who lived on the Silk Road, in what is now Uzbekistan where the composer was born. The concerto draws on episodes revealed in the letters and recaptures Kats-Chernin's memories of living in Samarkand.
Other European highlights this season for Kats-Chernin include a new production of her chamber opera Iphis in Hannover in April. Based on one of Ovid's Metamorphoses, the drama revolves around hidden gender identity leading to comic confusion.
> Further information on Work: Piano Concerto No.3 'Lebewohl'
Photo: Bruria Hammer

Boosey & Hawkes Composer News