Elena Kats-Chernin: Iphis explores gender issues
(May 2019)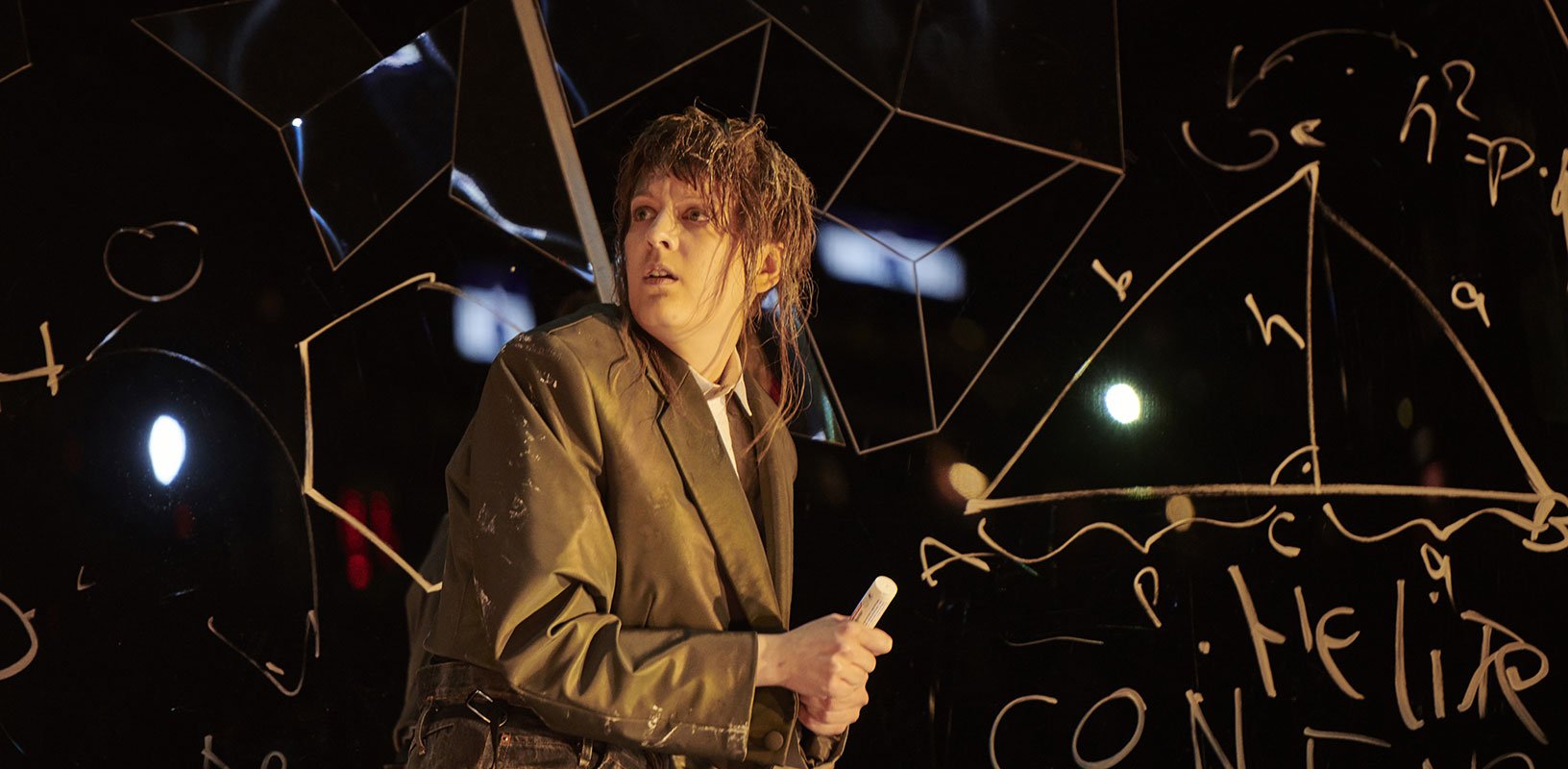 Elena Kats-Chernin's Iphis, exploring teenage gender confusion with sensitivity and humour, heads a year of opera premieres for the composer, in Germany and Australia.
Elena Kats-Chernin's chamber opera Iphis, exploring the topical theme of gender identity, received its German premiere at the Hannover Staatsoper in March. This saw the Uzbek-born Australian-resident composer returning to the city where she studied with Helmut Lachenmann, before striking out in her own stylistic direction. Iphis was Kats-Chernin's first opera, dating from 1997, and its scoring for six singers and an ensemble of nine instrumentalists makes it ideal for youth opera programmes and conservatoires. The drama is based on one of Ovid's Metamorphoses, with the libretto by Richard Toop combining comedy, pathos, sexual confusion and heart-warming resolution.
"Elena Kats-Chernin's opera is about the girl Iphis, who secretly has to grow up a boy because her father only wants to have sons. Years later, when the father presents the charming Ianthe as the bride for his supposed son, they all become trapped with no escape route… Because the youngsters love each other the message is – they want to choose their own way forwards… This jumbling of emotions is staged in a touching and amusing way."
Hannoversche Allgemeine
"Would you like to be a boy or girl? Or something completely different? The question is very 'today' but was already tackled two decades ago in this opera – both compact and concise… Musically, the 70-minute score is highly attractive and employs a practical orchestra oscillating between moderate modernity, dance rhythms, ragtime and klezmer…"
Die Presse
Three new Kats-Chernin stageworks are premiered over the next 12 months. First up is Opera Australia's production of Whiteley, opening at the Sydney Opera House on 15 July, directed by David Freeman and conducted by Tahu Matheson. The libretto by Justin Fleming explores the tumultuous life of artist Brett Whiteley, his meteoric rise to fame, his fascination with the murderer John Christie and his fatal addiction to drink and drugs.
Whiteley is followed in November by a children's opera for the Komische Oper in Berlin, Jim Knopf and Lukas the Engine Driver, based on the award-winning book by Michael Ende. Kats-Chernin's new operatic version of The Wind in the Willows receives its premiere at the Staatstheater Kassel in June 2020.
> Further information on Work: Iphis
Photo: Iphis at the Hannover Staatsoper (Credit: Thomas M Jauk/Stage Picture)

Boosey & Hawkes Composer News