Elena Kats-Chernin: new piano concerto says 'Farewell'
(July 2018)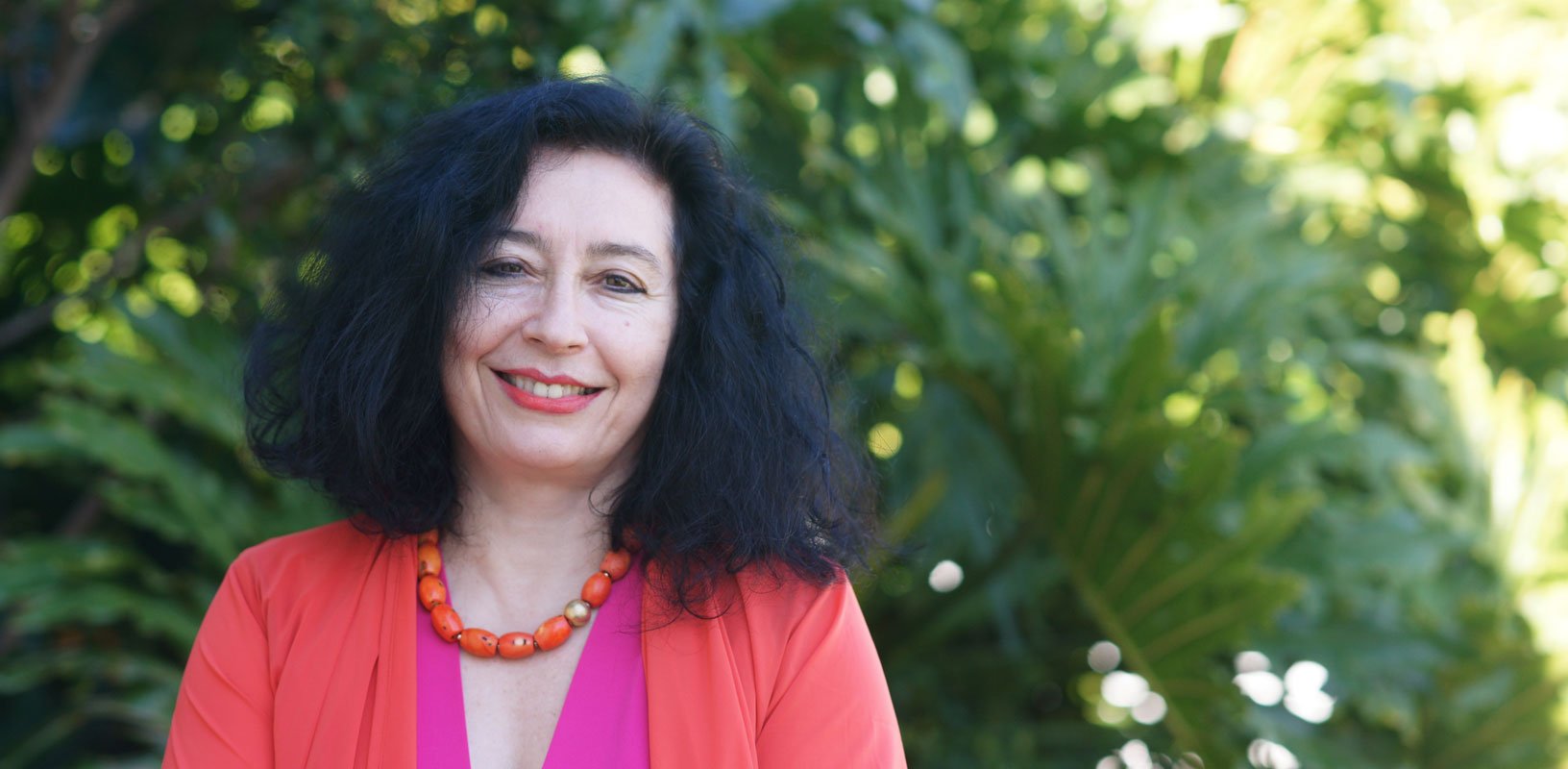 The third piano concerto by Elena Kats-Chernin, titled Lebewohl and premiered in Brisbane in September by Tamara-Anna Cislowska, imagines a series of fond farewells from JS Bach to his first wife Maria Barbara who died unexpectedly in 1720.
Elena Kats-Chernin is reunited with her keyboard collaborator Tamara-Anna Cislowska in a new piano concerto, her third for the instrument, which is premiered in Brisbane on 6 September. Alondra de la Parra conducts the Queensland Symphony Orchestra at the QPAC Concert Hall, and the soloist travels on to Hobart on 9 November for a further performance with the Tasmanian Symphony Orchestra under Karina Canellakis.

As Tamara-Anna Cislowska explains in her programme note, the concerto contemplates the uncelebrated first wife of Johann Sebastian Bach, the Baroque master who has been one of Kats-Chernin's primary inspirations throughout her composing life. Maria Barbara Bach died unexpectedly and suddenly in July 1720 when her husband was away on a six-week trip to Carlsbad with his employer Prince Leopold of Anhalt-Köthen. Bach only learnt of the death when he returned to his own front door, leaving him sole parent of the four surviving children of the seven that Maria Barbara had borne.

The five movements of Lebewohl, German for farewell in the sense of 'live well until we meet again', chart the possible stages of Bach's bereavement. Each is headed by a quote from one of Bach's Cantatas from his Köthen period, from 'the deep and bitter flood' and '...behind night and clouds' through 'you thunderous word' to 'so aflame in love' and the final plea to 'allow, princess, allow just one ray beam'.

Kats-Chernin describes how "JS Bach was aways there to inspire and to learn from. While I was growing up, he was always my favourite composer and I was fascinated by his music as well as his life. I remember how playing the English and French Suites as well as the Inventions (both two-part and three-part) calmed down my nerves if I was preparing for an exam. Later, when, as a 14-year-old I studied at the Gnessin Academy in Moscow, the staple exercise was to sing one part (often the middle) of a three part fugue of Bach and play the other two parts. That was challenging and yet a lot of fun.

"A couple of years ago I was writing a piece for the Australian Brandenburg Orchestra and JS Bach's Magnificat was programmed in the same concert. That triggered my response in composing Prelude and Cube for choir and baroque orchestra, in which I paid tribute to the great master, using text fragments from the Magnificat and also words of praise for Bach himself, as well as quoting some of his chord sequences.

"I feel that the richness, the clarity and the perfection of JS Bach's lines have not been surpassed. It is an undeniable fact that he has been a constant source of inspiration to many composers, myself included."

Elena Kats-Chernin has performed piano duet concerts with Tamara-Anna Cislowska and collaborated with her on the 2017 album unsent love letters - meditations on Erik Satie, released internationally by Deutsche Grammophon. The composer's highlights this season include an extensive autumn tour of her Picasso-inspired Three Dancers by Introdans with over 30 performances in the Netherlands and Germany, a new production in Hannover of her opera Iphis in April 2019, and the UK premiere of her harpsichord concerto Ancient Letters with Mahan Esfahani in Liverpool on 4 April.
> Further information on Work: Piano Concerto No.3 'Lebewohl'
Photo: Bruria Hammer

Boosey & Hawkes Composer News