Eric Whitacre and Los Angeles Master Chorale premiere The Sacred Veil
(January 2019)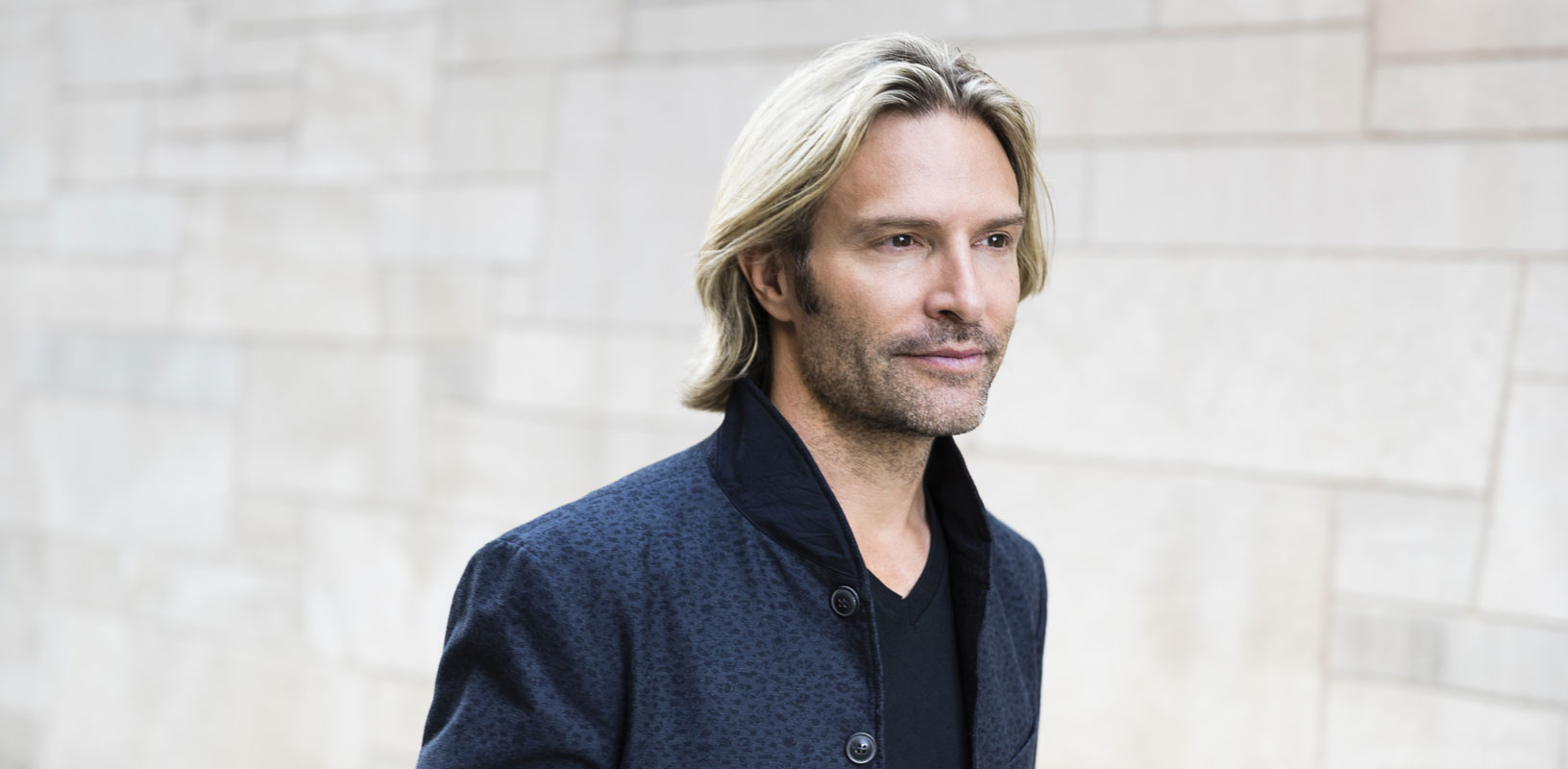 On February 16 and 17, the Los Angeles Master Chorale gives the world premiere of artist-in-residence Eric Whitacre's The Sacred Veil in concerts conducted by the composer at Walt Disney Concert Hall.
Eric Whitacre's The Sacred Veil is a musical meditation on a soul's journey through life and across the threshold unto death. The new choral work sets the emotional and fragile poetry of longtime collaborator and friend Charles Anthony (Tony) Silvestri, who was writing about the experience of losing his wife to cancer 12 years ago. The Sacred Veil, Whitacre's most extensive choral work to date, receives its world premiere on February 16 and February 17, performed by the Los Angeles Master Chorale, soloist Suzanne Waters, and a chamber ensemble from the Los Angeles Master Chorale Orchestra, conducted by Eric Whitacre in Walt Disney Concert Hall.
Whitacre and Silvestri have worked together on many impactful music projects, including Sleep and Lux Arumque, two of the most frequently performed works of choral music in the world. Whitacre discusses how The Sacred Veil project came about: "Upon reading [Silvestri's] poem 'The Veil Opens,' I immediately realized that this could be the foundation of a much larger work. Tony and I spent many hours talking through a structure for this new piece we called The Sacred Veil and how we could use choral music to explore the journey of a soul across the threshold between finitude and eternity into and, ultimately, out of this life."
A co-commission between the Master Chorale and the Monash Academy of Performing Arts' MLIVE program in Australia, the longform work is a key project of Whitacre's position as the Master Chorale's Swan Family Artist-in-Residence. Whitacre's residency with the Master Chorale has seen him conduct several performances of his works, including the US premiere of "I Fall," a section from The Sacred Veil, in June 2017.
In November, Whitacre launched the fifth iteration of his enormously successful Virtual Choir projects, Deep Field: The Impossible Magnitude of Our Universe inspired by images from NASA's Hubble Telescope and bringing together 8,000 singers from 120 countries aged from 4 to 87.
> Further information on Work: The Sacred Veil
Photo: Marc Royce

Boosey & Hawkes Composer News