Eric Whitacre presents Virtual Choir 6: Sing Gently
(May 2020)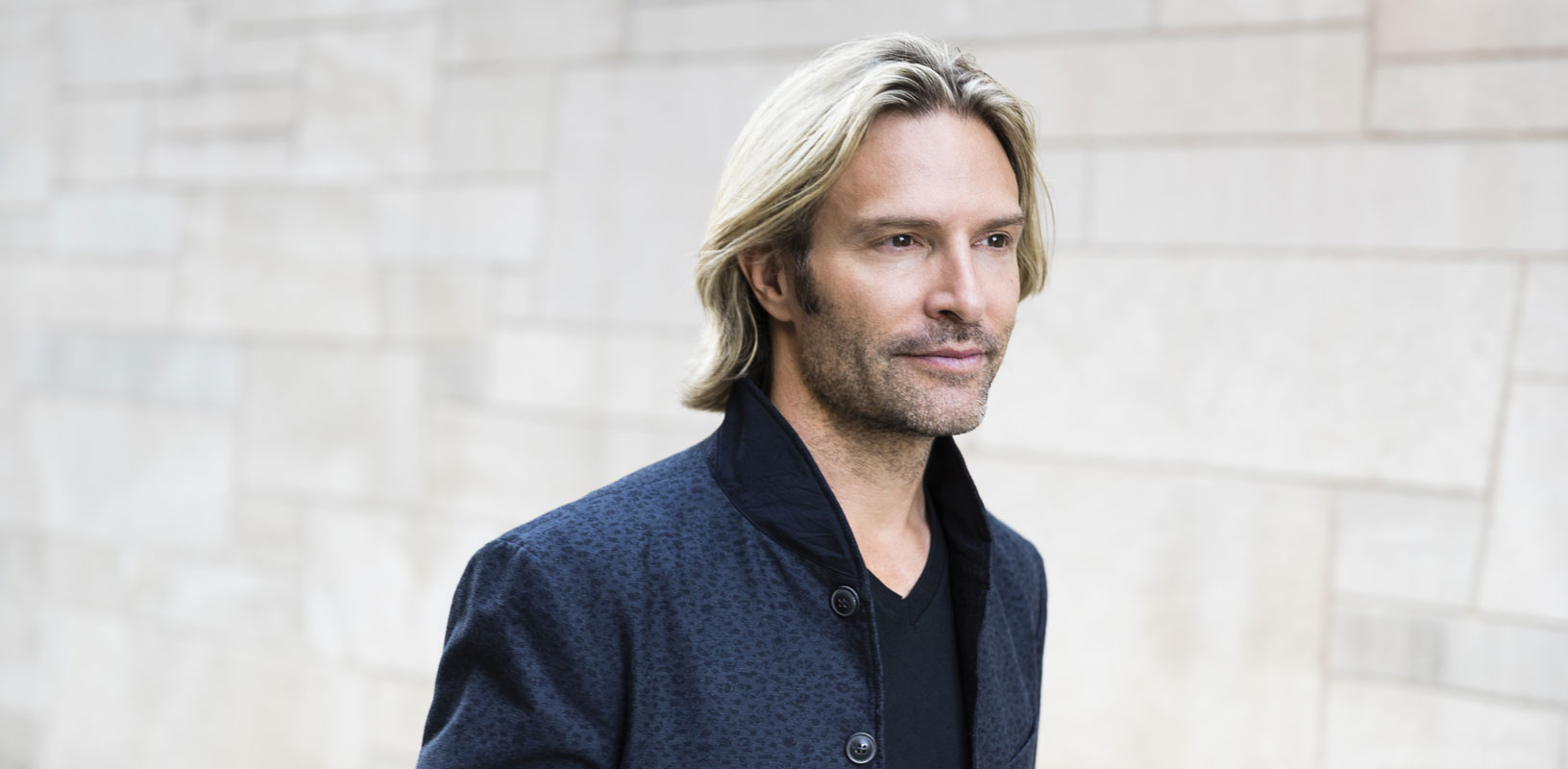 The latest Virtual Choir project has attracted over 17,500 singers from 129 countries, joining together to record Eric Whitacre's choral work Sing Gently from their homes during lockdown. The final combined video, due for first viewing on 19 July, is being produced by 59 Productions and Floating Earth.
Grammy®-winning composer and conductor, Eric Whitacre, created his first Virtual Choir as a simple experiment in social media after a young woman recorded a video of herself singing one of his compositions and shared it on YouTube. Moved by her performance, Eric sent out a call asking singers to record their voice-parts and in 2010 the first Virtual Choir was created. The initiative gained attention after Eric was invited by the curator of TED, Chris Anderson, to speak at the annual TED Conference. That TedTalk has had close to 10m views; the Virtual Choirs have well over 40m online and millions more through live events and television broadcast. Eric Whitacre's Virtual Choir has grown from 185 singers in Virtual Choir 1 to more than 8,000 singers aged 4-87, from 120 countries, in Virtual Choir 5.
> Visit the virtualchoir6.com website
"Ten years ago we created the Virtual Choir with a simple question: is it possible to make beautiful music together, no matter how far apart we are? After multiple Virtual Choir projects featuring over 20,000 singers from 124 different countries, the answer is a resounding yes. We continue the journey with a new piece I've written especially for the Virtual Choir during these challenging times, Sing Gently."
"With everyone unexpectedly far apart from each one another I found myself thinking about the virtues of empathy, community and service, and a new Virtual Choir felt like a deeply human way to address all of those virtues. I tried as best I could to keep the lyrics of Sing Gently straightforward and unadorned, to simply say what I felt needed to be said."
Eric Whitacre
During a three-week period singers had their chance to learn the music, rehearse, record and upload their videos for inclusion in Virtual Choir 6: Sing Gently. Learning tools were provided for singers of all ages and experience levels including those who do not read music, have sight or hearing impairments or lung conditions. Everyone was welcome, there was no cost to join and every person's recording will be included if it meets the technical criteria.
Alongside the Virtual Choir submission tools on the website, a ThinkTank of pre-recorded and live video was available to the community. Vocal warm-ups, singing and composition workshops and creative and stimulating discussions with educators and performers took place each week.
Sing Gently was written in April 2020 for choir (soprano, alto, tenor and bass) and piano. The piano track wasrecorded by Sam Glicklich, a student at the Colburn School in Los Angeles.
To make Virtual Choir 6, Eric and producers, Music Productions, teamed-up with two organisations that share their commitment to expanding access to the performing arts – the Colburn School and The NAMM Foundation.
A world-class performing arts school in Los Angeles, the Colburn School, provides music and dance tuition for students from beginners to those about to embark on professional careers. "At Colburn, we believe that the arts are essential to the life of a community and that all should have access to an outstanding performing arts education," said Colburn President Sel Kardan. "We share Eric's commitment to breaking down barriers and making music available to as many people as possible. Now more than ever, we see the unique power of the arts to bring us together."
The NAMM Foundation is devoted to promoting and supporting music education and music-making for people of all ages and abilities. The NAMM Foundation is the presenting sponsor of Make Music Day in the US – a festival that is celebrated in more than 1000 cities across 120 countries on 21 June; a day where everyone is encouraged to make music and share free, live music virtually or in-person, from balconies to rooftops.
Research undertaken in 2018 as part of a collaborative study with Eric and University College (London) into virtual cultural experiences, showed that singing in a Virtual Choir boosts participants' self-esteem, reduces feelings of social isolation, creates a strong sense of personal agency and promotes better mental health.
Submissions for Virtual Choir 6 closed on 22 May and the audio for the final film will be edited and mastered by Floating Earth, and the film will be made by the award-winning creative team at 59 Productions with whom Eric, Music Productions, NASA and the Space Telescope Science Institute collaborated to make Deep Field: The Impossible Magnitude of Our Universe.
Virtual Choir 6: Sing Gently will premiere on YouTube early in the summer.
For more information visit virtualchoir6.com.
> Read the press release as a PDF
Press Contacts:
Meg Davies [email protected]
Claire Long [email protected]
Tel: +44 (0)1753 783739
Photo: Marc Royce

Boosey & Hawkes Composer News