Finzi's Cello Concerto on acclaimed new Chandos recording
(December 2018)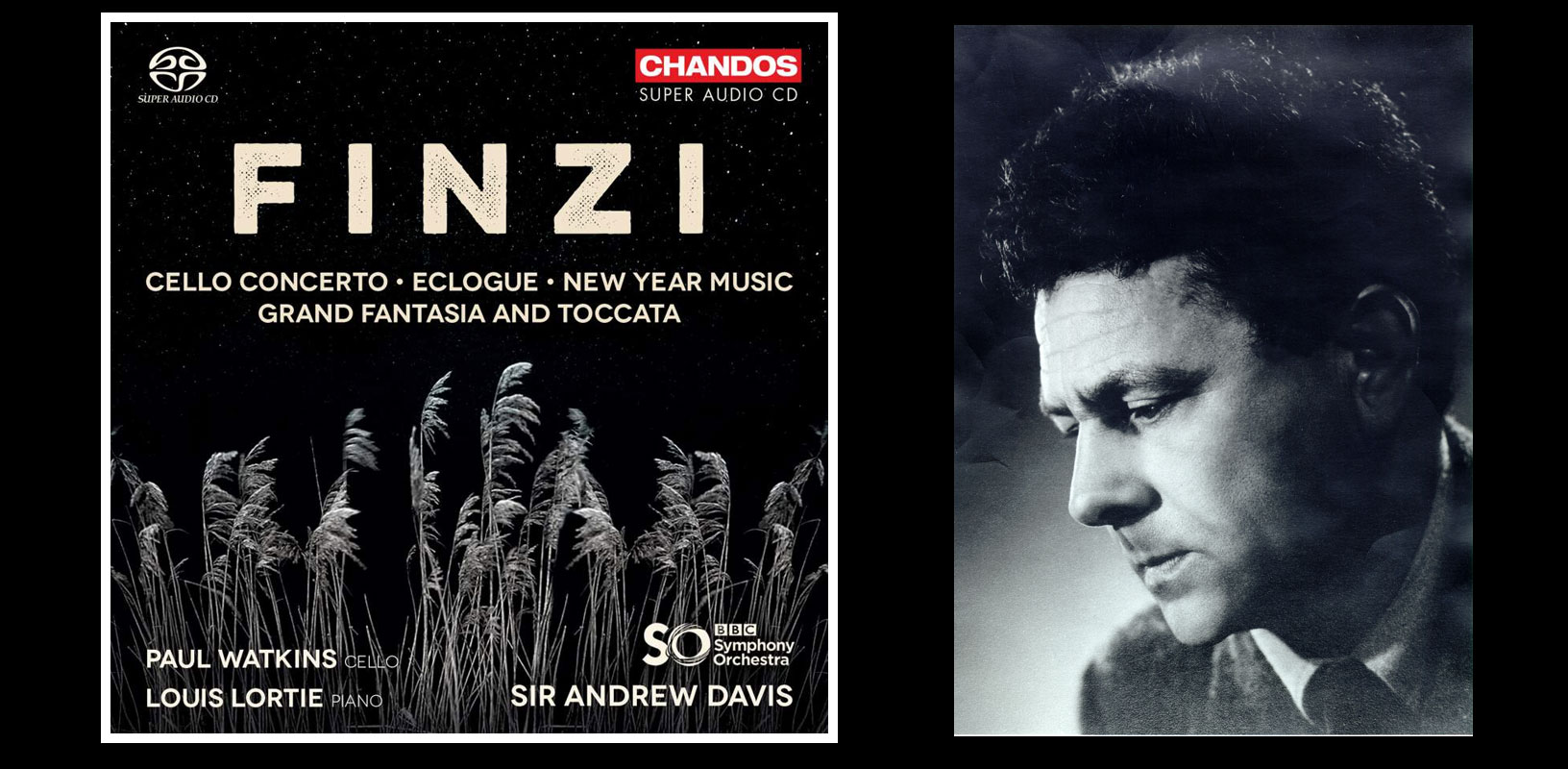 The Cello Concerto of Gerald Finzi, his last completed work and his most substantial abstract score, receives a much admired new recording on Chandos with Paul Watkins as soloist.
Chandos's new Gerald Finzi CD, headed by Paul Watkins's highly expressive rendition of the Cello Concerto, has been attracting glowing reviews (CHAN 5214). Sir Andrew Davis conducts the BBC Symphony Orchestra in the recording which followed a performance at the Barbican last February. Together with the Cello Concerto, Finzi's longest abstract work, the disc includes two concertante pieces with pianist Louis Lortie, the Eclogue and the Grand Fantasia and Toccata, and a rare recording of the orchestral Nocturne (New Year Music).
Listen on Spotify
The Guardian's review observed how the CD "perfectly captures Finzi's wistful voice. Gerald Finzi's Cello Concerto was his last completed work, first performed in 1955, a year before his death. It is also by a long way his most substantial orchestral score – Paul Watkins' performance lasts 37 minutes – and for a composer whose output was so closely entwined with words and their setting, it is a rare extended essay in abstract musical thought. But after Elgar's concerto, which it occasionally echoes,it ranks as one of the finest of all British works for cello and orchestra, standing alongside Bridge's Oration and Britten's Cello Symphony."
"When he started writing the concerto in 1951, Finzi already knew he did not have long to live, and the wistful land of lost content that never seems too far away in any of his music certainly pervades this work. Watkins' performance, which manages to be warmly expressive while remaining slightly detached, captures that mood perfectly. Nothing is exaggerated or over-assertive, even in the hefty cadenza that provides the climax to the first movement, allowing Finzi's very individual musical voice to speak for itself, as it does so clearly in all the other performances on this disc too."
The Guardian
"The opening movement unfolds with a defiant sweep and enviable sureness of purpose (Davis takes the impassioned orchestral exposition at quite a clip). At the same time, these artists are fully alive to this music's nervy, at times angry undertow. The slow movement emerges with an easy flow and unaffected simplicity that contrast strikingly with the more heart-on-sleeve approach taken by Yo-Yo Ma on his pioneering version with Vernon Handley and the RPO, while the Allegro giocoso rondo finale bounds along with delectable swagger and rhythmic snap. As should be abundantly clear by now, this is something of a treat."
Gramophone
"Sir Andrew Davis's feeling fo the composer's sensitive, harmonically conservative language is abundantly clear in these vivid readings with the BBC Symphony Orchestra. Soloists, too, are well chosen. Not for the first time, cellist Paul Watkins proves a master of expressing powerful feelings through the prism of British reserve, vital for Finzi's concerto; while Louis Lortie, at the piano, effortlessly masters both poetic simplicities (in the Eclogue) and the fierce Baroque clamour needed for the Grand Fantasia."
BBC Music Magazine
Finzi's two Nativity-themed works, Dies Natalis and In Terra Pax are widely performed in the Advent and Christmas periods, including international performances in the Netherlands, Germany and Italy. Christmas Day itself brings a high profile appearance of In Terra Pax at the Leipzig Gewandhaus with the MDR Symphony Orchestra and Choir conducted by Michael Francis.
> Further information on Work: Cello Concerto

Boosey & Hawkes Composer News