Georgian composer Giya Kancheli dies, aged 84
(October 2019)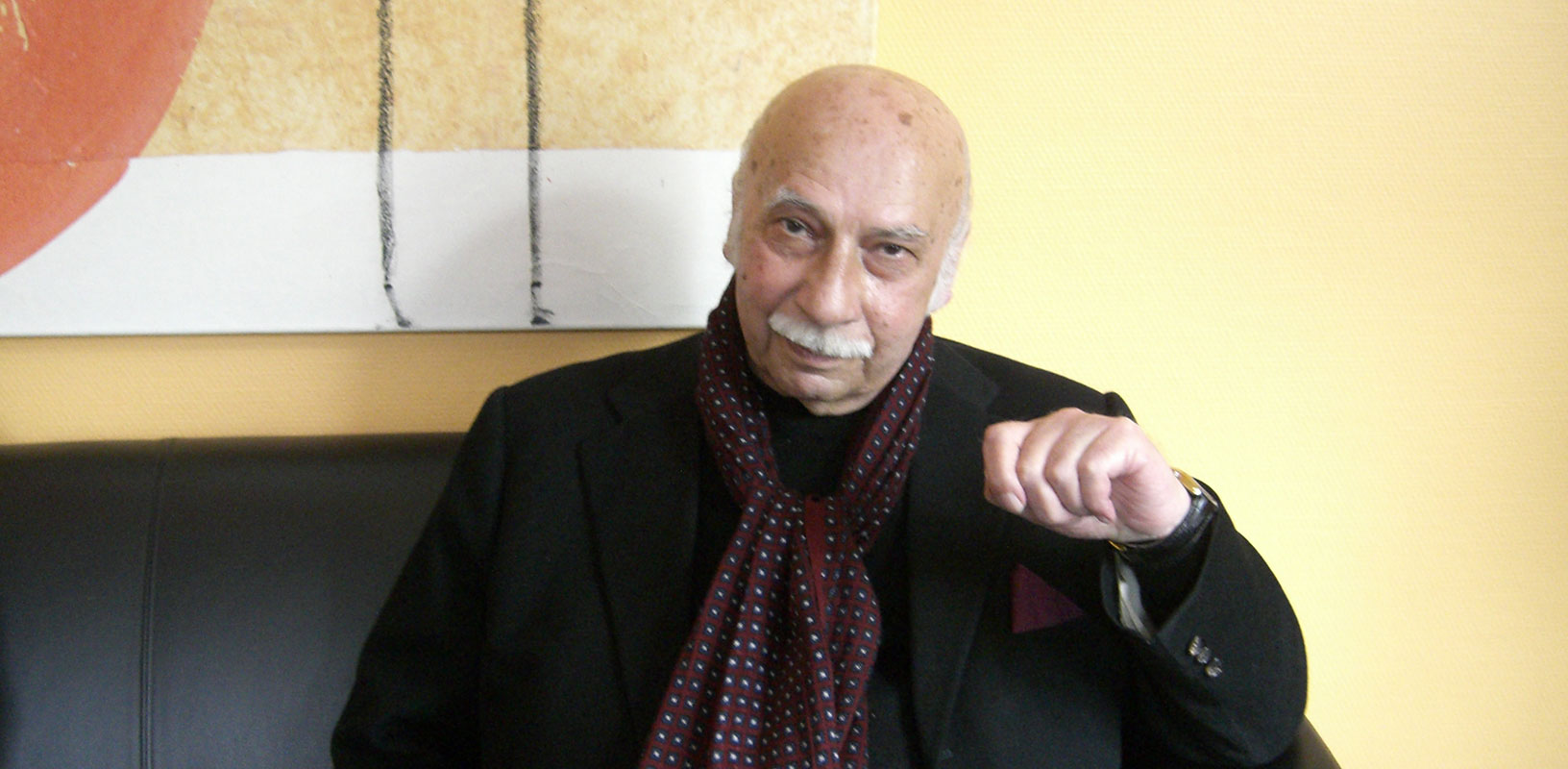 Giya Kancheli, the leading Georgian composer who created works for performers Mstislav Rostropovich, Yuri Bashmet and Gidon Kremer, has died in Tbilisi at the age of 84.
Sikorski Music Publishing is sad to announce the death of composer Giya Kancheli, who died on 2 October 2019 in his home city of Tbilisi of heart failure. He was 84.
Giya Kancheli was born in 1935 in Tbilisi. He studied at the city's conservatoire between 1959 and 1963 under Iona Tuskiya. In 1971, he was appointed musical director of Tbilisi's Rustaveli Theatre. During this period, he also taught at the state conservatoire until 1978. Between 1984 and 1989 he was chairman of the Georgian Composers Union. In 1991, Kancheli moved to Berlin, where he was awarded a stipend by the DAAD, the German Academic Exchange Service. Four years later, he was appointed composer in residence of the Royal Flemish Philharmonic Orchestra in Antwerp. From that point on, he lived as a freelance composer in Belgium. He developed a special friendship with Alfred Schnittke as well as other artists such as the Georgian conductor Jansug Kakhidze, who participated in the premiere of Kancheli's only opera, Music for the Living as well as the premieres of most of his symphonies. He also formed close bonds with Mstislav Rostropovich, for whom he wrote pieces such as Simi, a cello concerto, with Yuri Bashmet, to whom he dedicated two viola concertos, and with Gidon Kremer, for whom he composed many violin works and adapted many of his compositions for violin. With Gidon Kremer he also shared a deep commitment to justice and human rights. In 1999 he was awarded the Russian culture prize 'Triumph', and in 2008 he received the Wolf Foundation Award.
While the focus of his extensive oeuvre was orchestral and chamber orchestral music, he also created remarkable choral and chamber music works. Kancheli often adapted his scores for alternative orchestrations, primarily at the request of artists. He also produced a range of significant works for film and theatre. Most of his compositions are available on CD, many of them released by ECM in exemplary recordings authorised by the composer.
Kancheli's soundworld has a remarkably natural quality and melds the modern with the archaic. His musical structure is predominantly influenced by emotional aspects such as climax and tension, excitement and calm. He often worked at the edges of the dynamic envelope, and it was not unusual for his scores to include extremely slow passages. Kancheli's music has an atmosphere that shows a deep connection to his native Georgia, even though he never directly quoted from Georgian folklore. His music was infused by nostalgia and melancholy, yet in his work he also mourned the conditions in the former Soviet Union as well as the ravages of the Georgian civil war; he despaired at any form of violence and strife.
We bow down before a great composer and humanist, who will be sorely missed.
Giya Kancheli's music is published by the Concord companies Sikorski and Boosey & Hawkes.
Photo: Sikorski Music Publishing

Boosey & Hawkes Composer News