Gerhard's complete Don Quixote heard in Barcelona concerts
(June 2019)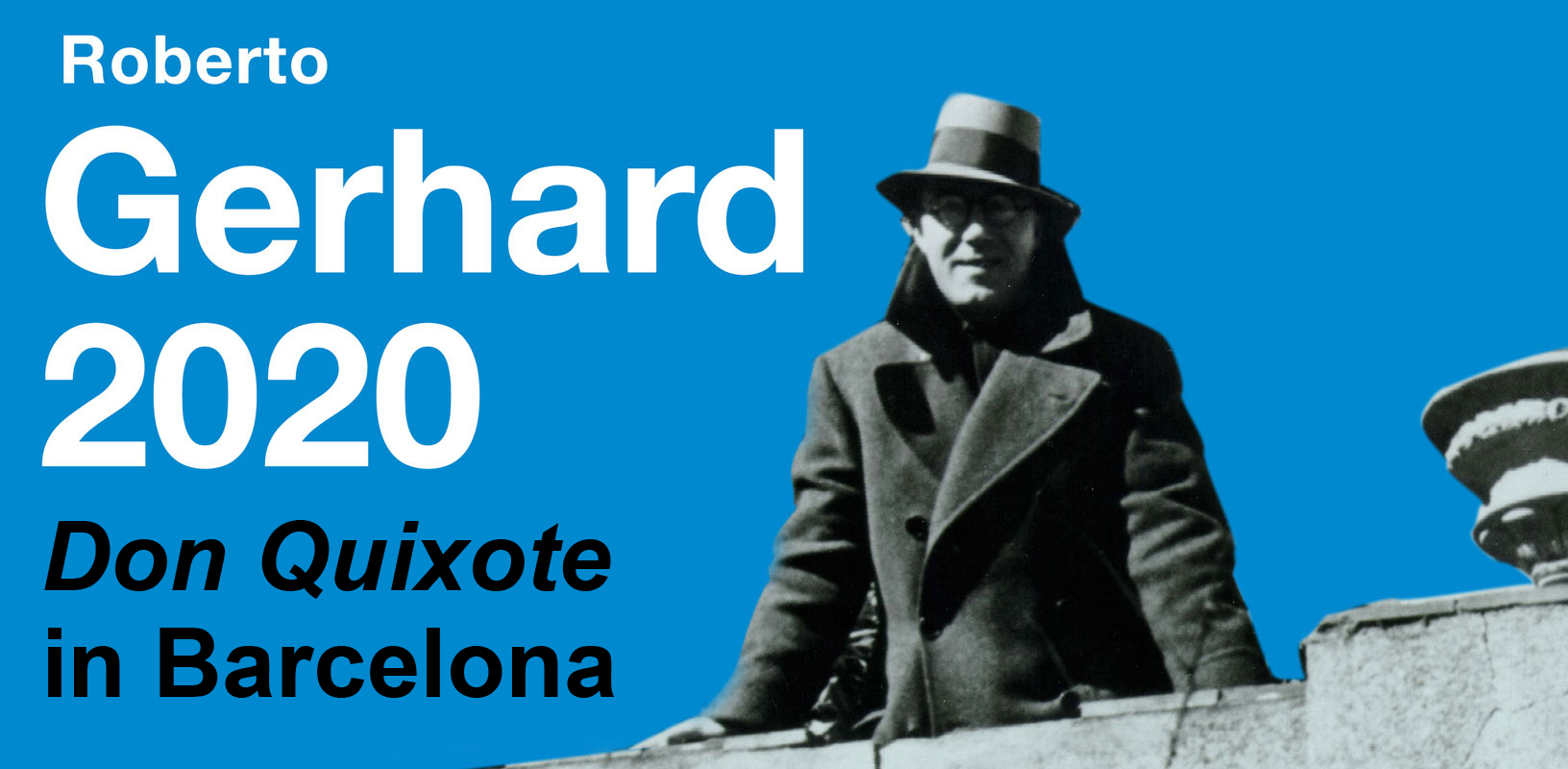 Roberto Gerhard's complete score for the ballet Don Quixote was performed for the first time in Barcelona in February, as a prelude to his 50th anniversary in 2020.
Roberto Gerhard's complete Don Quixote ballet was heard for the first time in Barcelona in February, providing an important upbeat to events in 2020 honouring the 50th anniversary of the Catalan-born composer's death. Two performances of this major work took place at L'Auditori with the Barcelona Symphony Orchestra conducted by Josep Caballé-Domenech.
Born in 1896 near Tarragona, Gerhard spent the early part of his creative life in Barcelona until he fled Spain in 1939, eventually settling in Cambridge in the UK. Don Quixote moved through a number of musical guises until it reached its final form in 1950, staged by Sadler's Wells Ballet at the Royal Opera House Covent Garden in London. Alongside the complete 40-minute ballet score, Gerhard's short suite Dances from Don Quixote soon became established as his most performed orchestral work and is also frequently heard in a popular piano arrangement.
Don Quixote represents a unique fusion of Spanish themes, both musical and literary, together with the modernist techniques the composer was developing in his early years in exile. The work is a masterly response to Cervantes's great epic, with colourful characterisation of the lead protagonists, vivid scene-painting, musical explorations of themes of love, illusion and chivalry, and glowing depictions of the Spanish Golden Age.
A new recording of the compete Don Quixote is planned by Chandos in its Spanish series with the BBC Philharmonic conducted by Juanjo Mena, for release in 2020. Plans are also underway for a Gerhard conference in July 2020 hosted by the University of Huddersfield with support from the British Academy, titled Roberto Gerhard: Re-appraising a Musical Visionary.
> Explore Gerhard's music on our website
> Further information on Work: Don Quixote (complete ballet)

Boosey & Hawkes Composer News