HK Gruber: 75th celebrations in Stockholm, Vienna and Frankfurt
(January 2018)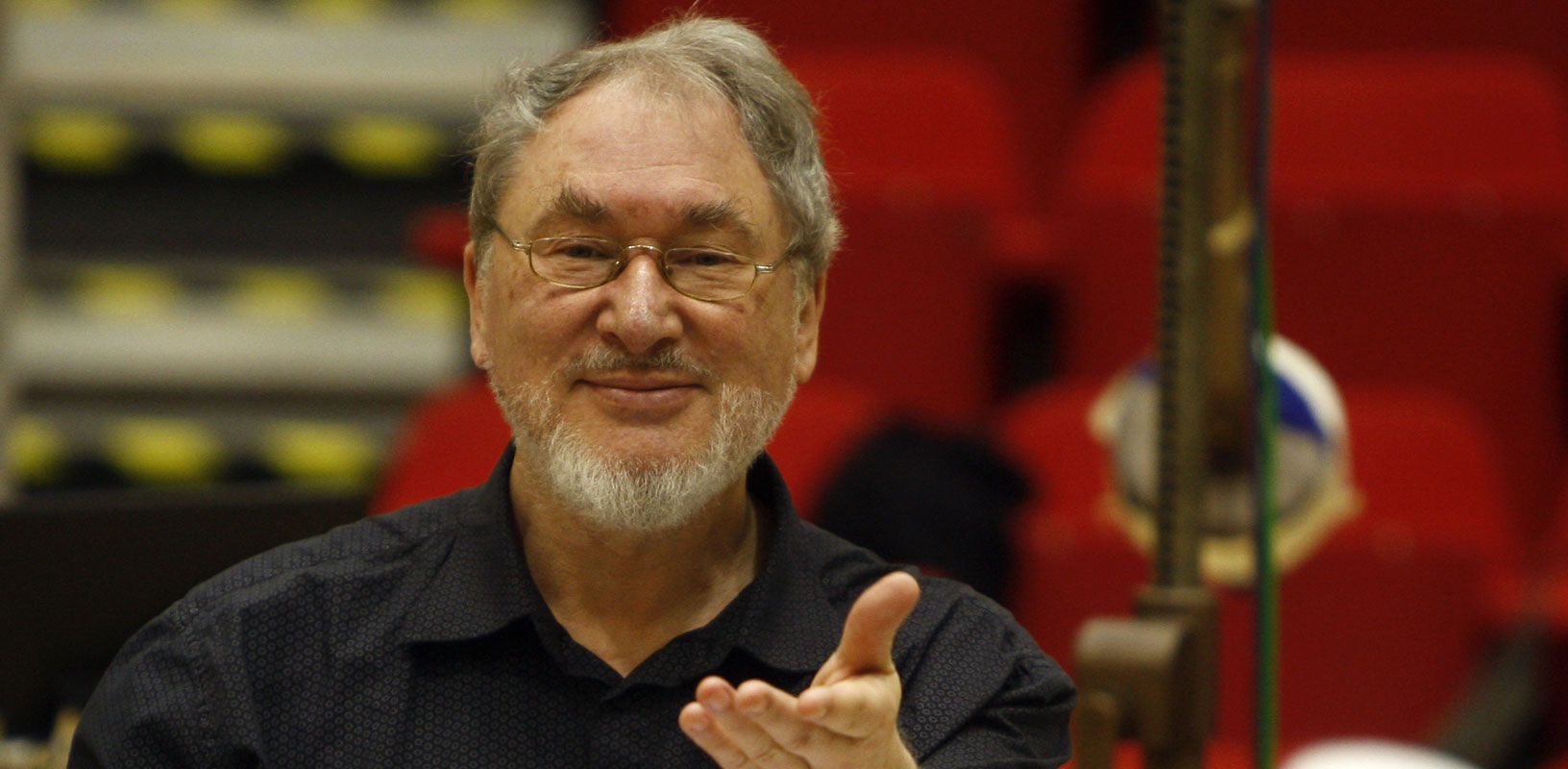 HK Gruber was featured at the Composer Festival at Stockholm's Konserthuset in November with nine works performed, in honour of his 75th birthday. Other celebrations this season take place in his home city of Vienna at the Konzerthaus, and with Ensemble Modern in Frankfurt.
Austrian composer HK Gruber, who celebrates his 75th this month, has been enjoying a full diary of performances this season. The most extensive birthday feature has been the Composer Festival at Stockholm's Konserthuset in November, with nine of his works programmed including three Swedish premieres. Reviewing the concerts, Expressen summed Gruber up wittily as "a chameleon whose stylistically fractured music ranges from entertaining cabaret to explosive symphonic sound, often with a political underbelly and ears pricked up".

The composer was joined on the rostrum by Sakari Oramo and Thomas Dausgaard, with soloists Emanuel Ax, Colin Currie and Matthew Barley and the Royal Stockholm Philharmonic, Royal Swedish Opera Orchestra and the Swedish Chamber Orchestra. Repertoire ranged from his classic Pandemonium for chansonnier and orchestra, Frankenstein!! to recent works including the percussion concerto into the open… the orchestral suite Northwind Pictures drawn from his 2005 opera Der Herr Nordwind and his Piano Concerto, premiered last year in New York.

"A brand new concerto was the main event at the opening concert, written for the celebrated American pianist Emanuel Ax. According to HK Gruber, the classic 'Brahmspianist' is something that does not seem to particularly inspire him. Rather, it would be a barpianist from distant nightclubs vibrating with mesmerizing saxophones and strange rhythms. The concerto is charming and compassionate, relaxing to stillness then building again to a joyous and sparkling finale… HK Gruber is the complete musician, from his start in The Vienna Boys Choir and his years as a double bassist to his successful transformation into composer, conductor and cabaret singer."
Dagens Nyheter

"…a colourful composer who writes colourful music."
Aftonbladet

Further performances of the Piano Concerto are scheduled in March in Paris with the Orchestre Philharmonique de Radio France under Joshua Weilerstein and in Gruber's home city with the Vienna Symphony and Louis Langrée, both with Ax at the keyboard. Viennese celebrations of the composer's 75th this month have included a special concert with Gruber at the helm of the ORF Radio Symphony Orchestra at the Konzerthaus. The programme crossed generations of composers most closely associated with Gruber – his teacher Gottfried von Einem to launch his centenary year, colleagues Kurt Schwertsik and Friedrich Cerha and the younger Bernd Richard Deutsch – plus his own Aerial with star trumpeter Håkan Hardenberger as soloist.

March sees Gruber collaborating with Ensemble Modern in Frankfurt in a programme featuring the Cello Concerto, Zeitfluren and the German premiere of Deutsch's Mad Dog. Back at home Gruber leads the Vienna Chamber Orchestra in two performances of Frankenstein!! in April at the Konzerthaus.
> Further information on Work: Piano Concerto
Photo: Jon Super

Boosey & Hawkes Composer News