Hawkes Pocket Scores: new mugs now on sale
(November 2019)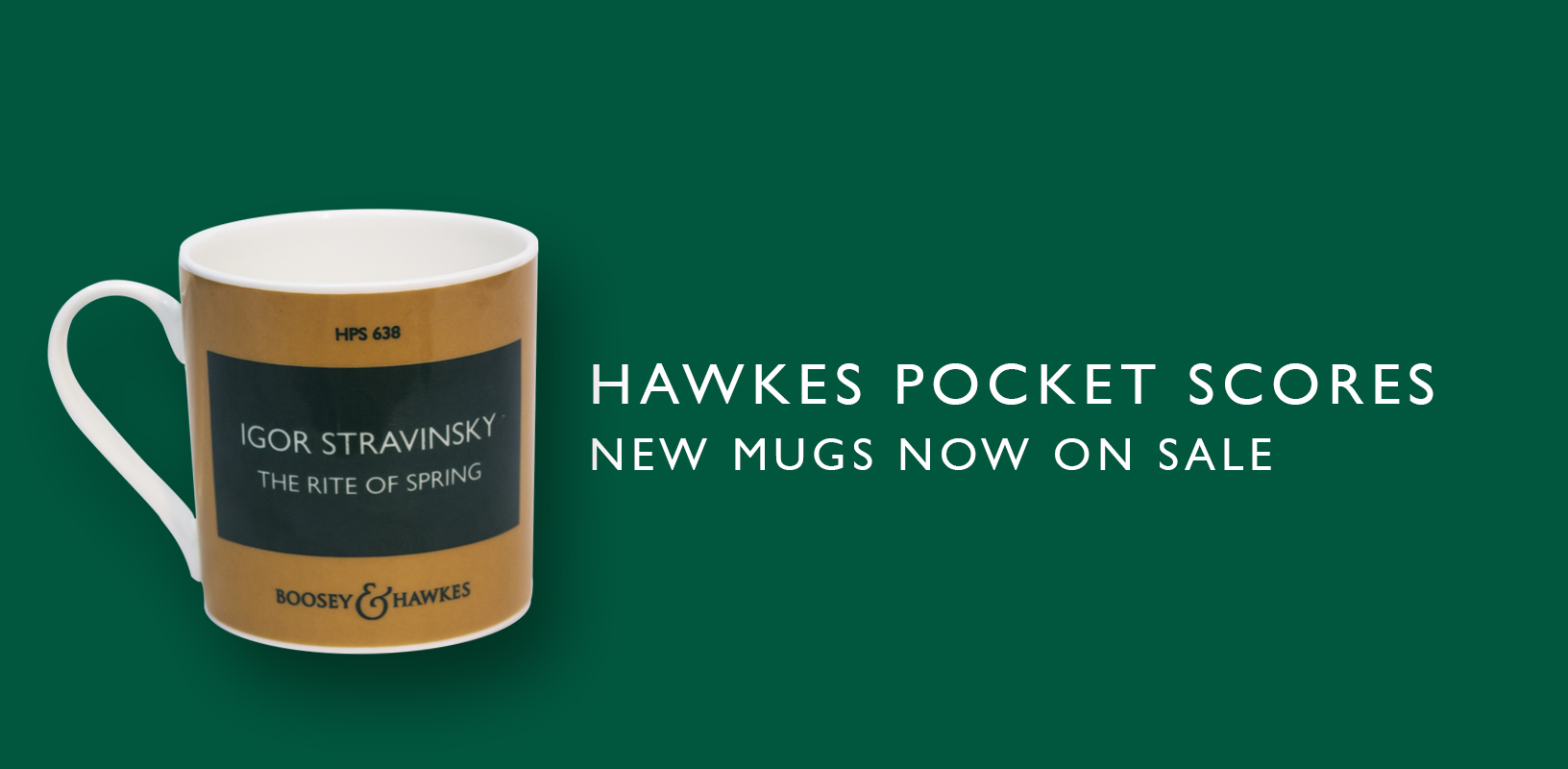 Celebrate the iconic Hawkes Pocket Scores series with a new range of mugs, just released on sale by Boosey & Hawkes. Six designs feature classic scores by Bartók, Copland, Prokofieff, Rachmaninoff, Reich and Stravinsky.
Boosey & Hawkes is pleased to announce a collection of bone china mugs celebrating the Hawkes Pocket Scores series. The exteriors of the mugs adopt the iconic brown and green cover design of the Hawkes Pocket Scores.
The new mugs follow on the success of the recent Hawkes Pocket Scores tote bags - still available - which have proved popular with conductors, musicians, students and music-lovers alike. The mugs, decorated in the UK Potteries, are available exclusively from The Shop at Boosey.com and feature the following classic scores:
Béla Bartók: Concerto for Orchestra
Aaron Copland: Appalachian Spring
Sergei Prokofieff: Classical Symphony
Serge Rachmaninoff: Piano Concerto No.2
Steve Reich: Music for 18 Musicians
Igor Stravinsky: The Rite of Spring
The Hawkes Pocket Scores, with their familiar brown and green covers, are beloved by musicians and enthusiasts everywhere and can be found in the libraries of composers, conductors, conservatoires, universities and orchestras throughout the world.
Quality bone china mug.
Exterior with Hawkes Pocket Score cover design, interior and base white.
Decorated in Stoke-on-Trent in the UK Potteries.
Dishwasher proof.
Supplied in a box, ideal for gift wrapping.
> View the full Boosey & Hawkes gift collection
All available gifts are supplied on 24-48 hour despatch plus shipping.
Photo: The Shop at Boosey.com

Boosey & Hawkes Composer News