Iris ter Schiphorst: Lacan's Imaginary crosses boundaries
(February 2018)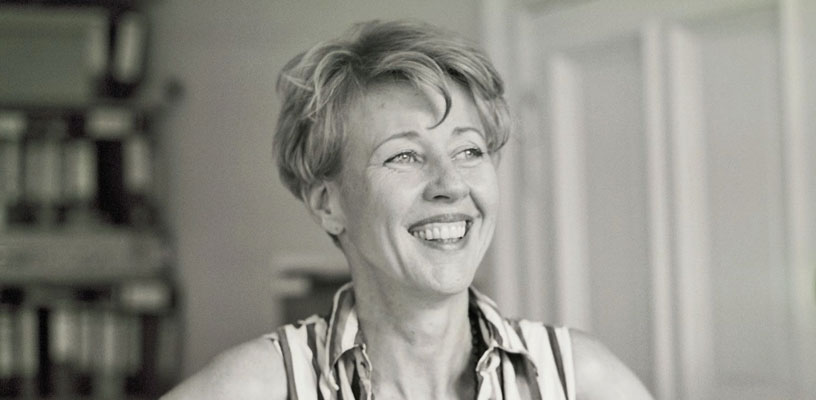 Iris ter Schiphorst's new work, The Imaginary of Lacan, commissioned by Wien Modern, explores themes of female identity crossing boundaries between Arabic and European cultures.
The premiere of Iris ter Schiphorst's commission for Wien Modern proved to be a highlight at the festival in November. Written for the singer and actress Salome Kammer, Das Imaginäre nach Lacan (The Imaginary of Lacan) combines vocalist, orchestra, sampler and live electronics. The 23-minute score was premiered by the combined forces of the Webern Symphony Orchestra and the Orchestra of the Paris Conservatoire under the baton of Ilan Volkov.

Helga Utz's text draws on poetry by female Arab writers of the pre- and early-Islamic periods in order to explore the psychoanalyst Jacques Lacan's writings on otherness. The imaginary – the relationship between the ego and the ideal ego – is a place of self-identification, or self-discovery, but also of misconception and illusion, making it particularly relevant to our age of migration and cultural collision. In Schiphorst's work, the soloist embodies twin roles of an Arab and a European, switching costumes including veils.

"From oriental-inspired cantilenas to extrovert patterns approaching American popular music, the stylistic range was wide. So vivid and malleable was the musical material, so effective the word-setting that the resulting images will resonate long in the mind for many."
Der Standard

"Both the scenic realisation and the music itself generated great dramatic tension, while the electronically extended orchestra produced a sonic landscape of unusual force."
Wiener Zeitung

This month brought the world premiere of Iris ter Schiphorst's new work for double bass clarinet and orchestra at the ECLAT festival in Stuttgart. Theo Nabicht was soloist in JEDER with the SWR Symphony Orchestra conducted by Manuel Nawri. The SWR season also features her chamber work Dislokationen II, for violin, viola, cello, piano and sampler, with performances in Freiburg, Baden-Baden and Stuttgart in June.
> Further information on Work: Das Imaginäre nach Lacan
Photo: Astrid Karger

Boosey & Hawkes Composer News