James MacMillan: Holy Week Festival in London celebrates 60th
(April 2019)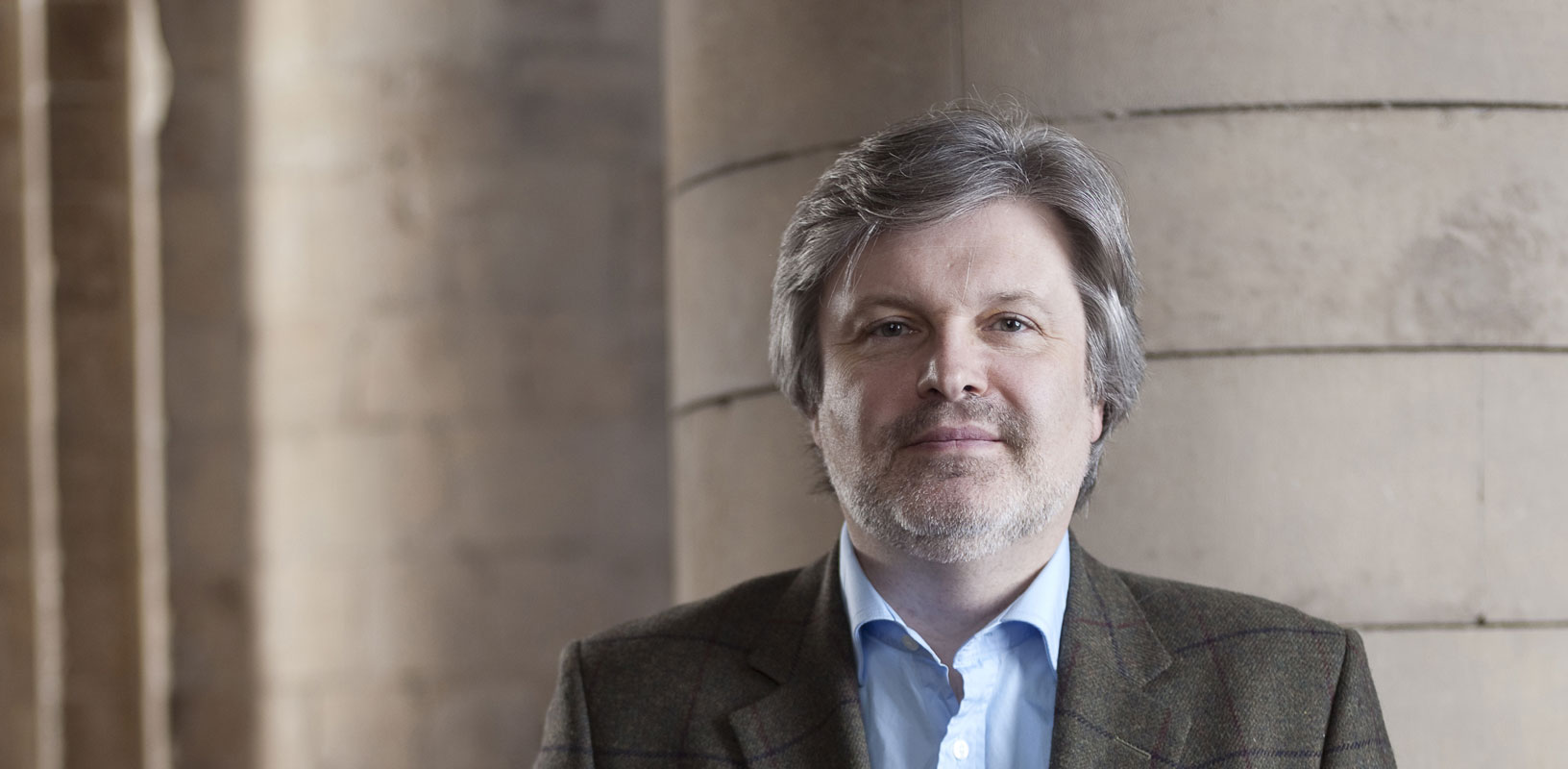 The annual Holy Week Festival at St John's Smith Square in London (15-20 April) features the music of James MacMillan in his 60th birthday year, including a Good Friday performance of Seven Last Words from the Cross.
James MacMillan's music receives a special focus in London in celebration of his 60th birthday year with 15 works performed at St John's Smith Square during Holy Week (15-20 April). Nigel Short is curator of the series of concerts that have become an annual fixture at St John's, and his choir Tenebrae appears in two programmes including MacMillan's meditative Tenebrae Responsories (Maundy Thursday, 18 April, 10.15pm) and his powerful Seven Last Words from the Cross with the Britten Sinfonia (Good Friday, 19 April, 8pm).
MacMillan conducts the BBC Singers in a Maundy Thursday programme including the London premiere of his Choral Sequence from St John Passion, a new 17-minute suite of motets for choir and organ drawn from his large-scale oratorio (18 April, 7.30 pm). Also including a selection of MacMillan's Strathclyde Motets and Gesualdo's Responsories, the BBC Singers programme is recorded for broadcast by BBC Radio 3. Earlier the same day MacMillan leads a choral workshop on three of his Strathclyde Motets (18 April, 11.00 am).
Other highlights at the Holy Week Festival are twin performances of MacMillan's Miserere by the Marian Consort under Rory McCleery (paired with Allegri's Miserere) and the Choir of Clare College Cambridge conducted by Graham Ross, a collection of Celtic-themed MacMillan works sung by Sansara under Tom Herring including The Gallant Weaver, A Child's Prayer and Lux aeterna, and MacMillan string chamber works played by the Brodsky Quartet.
James MacMillan commented: "With the growing interest in, and popularity for sacred music this is an event which is making a timely appearance, especially at a liturgically charged time of year. It appeals to the religious and non-religious alike, in that its cherished repertoire is central to our great classical music culture, which is now a universal language and heritage.
"Nigel Short is one ofthe great choral directors of our time and has established Tenebrae as one of the most significant vocal groups in the land. They provide a crucial popular core and focus for the festival which will have enormous reach and attraction, bringin in other viatl and esteemed musical collaborators.
"St John's Smith Square is the perfect co-curator for this endeavour and remains one of the most attractive venues in the centre of London. I am delighted and flattered that the curators are programming my music for their 2019 festival to mark my 60th birthday."
> Full information on The Holy Week Festival
> Read an interview with James MacMillan on the Tenebrae website
Other UK celebrations of MacMillan's 60th birthday include a five-concert feature at the Edinburgh International Festival centred around the world premiere of his Symphony No.5: 'Le Grand Inconnu' with The Sixteen and the Scottish Chamber Orchestra under Harry Christophers (17 August) and the sixth edition of The Cumnock Tryst, the community-based music festival in the composer's native Ayrshire town of Cumnock (3-6 October). The London premiere of Symphony No.5: 'Le Grand Inconnu' is coupled with the UK premiere of The Sun Danced at the Barbican (14 October).
Overseas highlights include Seven Last Words performances at the Leipzig Gewandhaus (19 Apr), the Cincinatti May Festival (18 May) and in Poland, Estonia and Lithuania, and the US premiere of Stabat Mater at Lincoln Center by The Sixteen and Britten Sinfonia (7 Nov).
> Visit the MacMillan at 60 website
> Further information on Work: Seven Last Words from the Cross
Photo: Philip Gatward

Boosey & Hawkes Composer News