James MacMillan: choral symphony explores the unknown
(September 2019)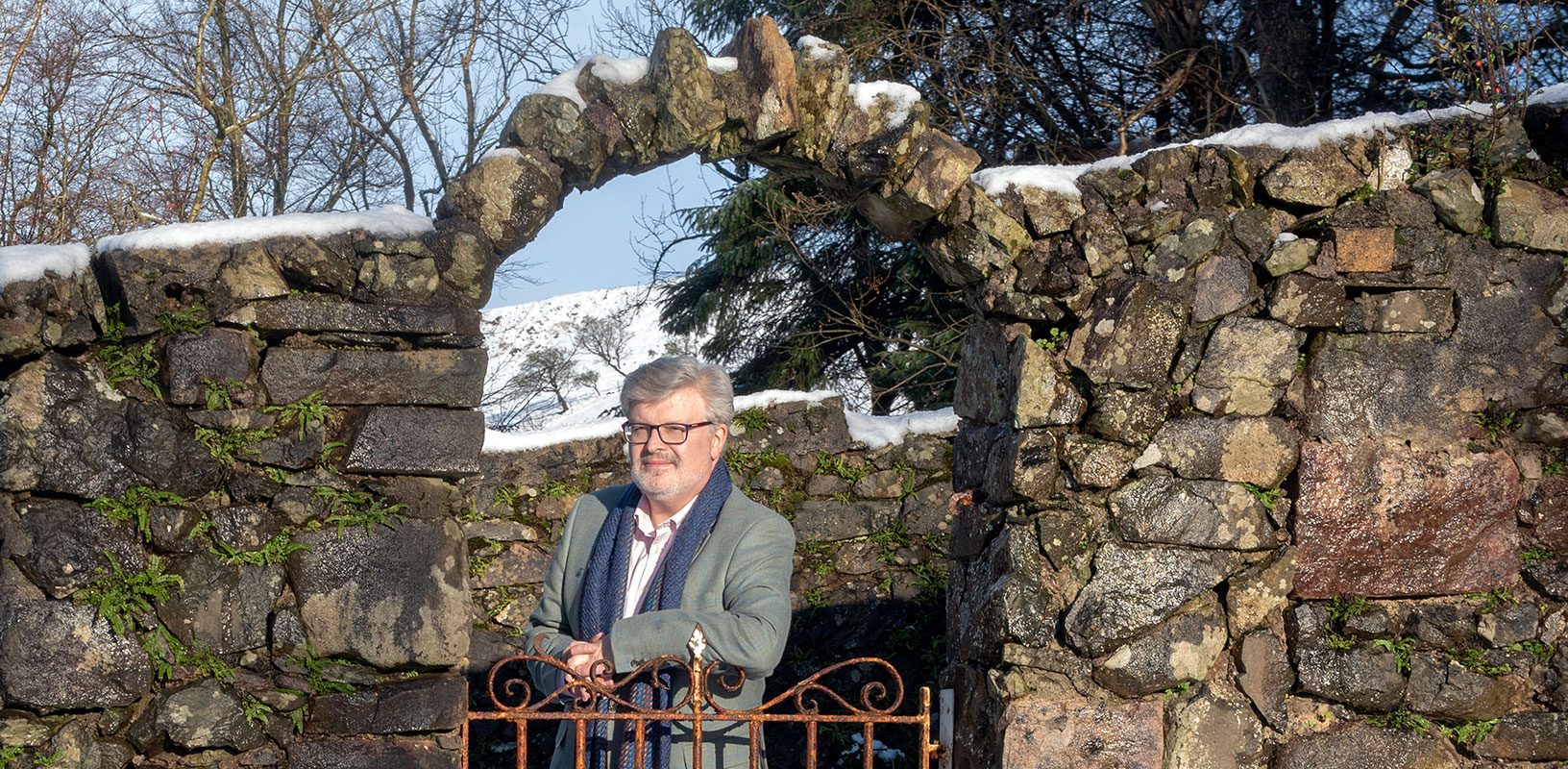 The premiere of James MacMillan's new Symphony No.5: 'Le grand Inconnu' provided a powerful finale to his 60th birthday feature in Edinburgh.
The Edinburgh International Festival's focus on James MacMillan in his 60th birthday year demonstrated the range of the composer's output: from the satirical organ concerto A Scotch Bestiary, through intimate chamber and choral works, to a new version of his large-scale cantata on themes of conception, birth and rebirth, Quickening, with the solo vocal parts reimagined for the six voices of The King's Singers. The final concert culminated in the world premiere of MacMillan's new choral symphony exploring the mysteries of the Holy Spirit.
Symphony No.5: 'Le grand Inconnu', commissioned by the Genesis Foundation, saw the extended choral forces of The Sixteen and Genesis Sixteen joined by the Scottish Chamber Orchestra under the direction of Harry Christophers, attracting a standing ovation from a full capacity Usher Hall. The Times described how the 50-minute symphony looks "likely to join MacMillan epics such as St John Passion and Stabat Mater in gripping the ears, spearing the heart and moving the soul… The world needs more composers like MacMillan: powerful, communicative composers who never hide where they come from, what they believe in, or what they feel."
"…a meditation on the nature of the Holy Spirit – the 'great unknown' of Catholic theology. It is cast in three sections representing breath, water and fire. The work opens on whispered breaths, the sound coalescing into chanting of the Hebrew, Greek and Latin words for breath amid mysterious rustlings in the orchestra. Later this explodes into a series of dramatic, ecstatic climaxes… MacMillan's writing for voices is utterly assured."
The Guardian
"…there was no mistaking the outflow of ecstatic passion that drove the compositional process. It opens in surreal territory, amorphous intakes of breath that turn to specific words, eventual pitched sounds punctured by microtones and harmonics paving the way for a turbulent three-movement adrenalin rush of all that MacMillan is known for."
The Scotsman
"…an otherworldly contemplation of the Holy Spirit… At the end of the second part a memorable passage has the choir divided into 20 parts, harking back to the Tudor era. At the end the living fire flickers and fades… The feeling lingers that MacMillan is searching his subconscious in a way he has not before… This numinous symphony will surely reward other audiences prepared to listen with the patience and concentration it deserves."
Financial Times
The London premiere of Symphony No.5: 'Le grand Inconnu' takes place at the Barbican on 14 October, with The Sixteen joined by Britten Sinfonia, coupled with the UK premiere of The Sun Danced for soprano, chorus and orchestra, written for the centenary of the Fátima shrine in Portugal. The Sixteen and Britten Sinfonia reunite in New York on 7 November for the US premieres of MacMillan's Stabat Mater and Miserere in Lincoln Center's White Light Festival.
> Further information on Work: Symphony No.5: 'Le grand Inconnu'
Photo: Marc Marnie

Boosey & Hawkes Composer News