Joan Armatrading signs agreement with Boosey & Hawkes
(April 2023)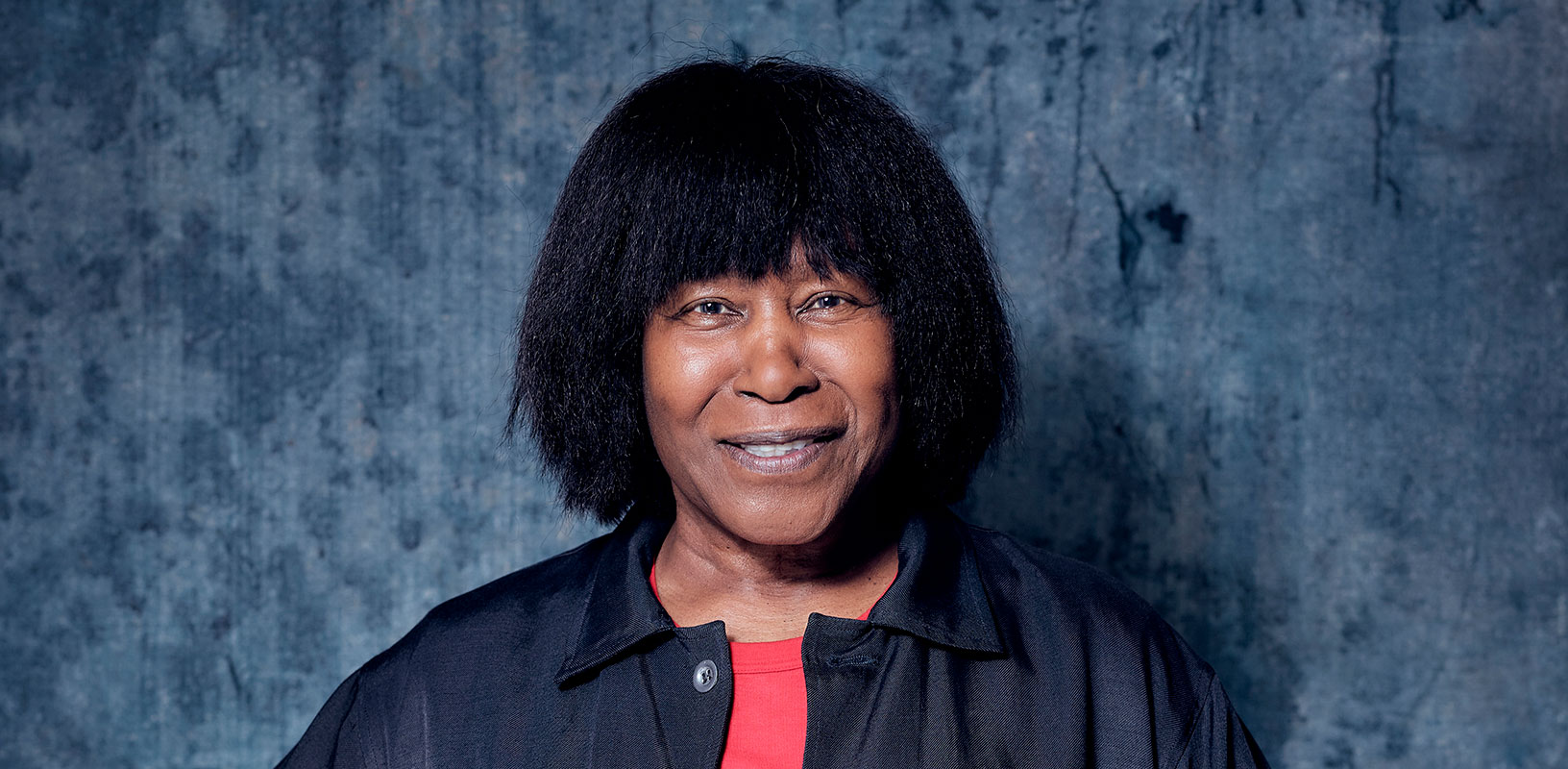 Boosey & Hawkes is pleased to announce that Joan Armatrading, one of Britain's great singer songwriters, has signed a new agreement to publish her Symphony No.1. The 30-minute orchestral score will be premiered by the Chineke! Orchestra at the Southbank Centre on 24 November 2023 and the work will be available for further performances from Boosey & Hawkes.
FOR IMMEDIATE RELEASE – 25 April 2023
Boosey & Hawkes, a Concord company, is delighted to welcome Joan Armatrading's Symphony No.1 for orchestra to its catalogue. The Southbank Centre has announced that the work will receive its world premiere at the Queen Elizabeth Hall in London on 24 November 2023, performed by the acclaimed Chineke! Orchestra. Armatrading's 30-minute Symphony No.1, composed in 2022 for classical symphony orchestra, will be available for further performances from Boosey & Hawkes.
Concord has a long-standing relationship with Joan Armatrading, publishing key albums including Show Some Emotion (1977), To The Limit (1978), Me Myself I (1980), Walk Under Ladders (1981) as well as tracks including Love And Affection from her 1976 self-titled LP.
One of Britain's great singer songwriters, Joan Armatrading celebrated her 50th year in music in 2022. Not content with resting on her undoubted successes, she has now pivoted to a new role as classical composer.
Joan Armatrading CBE says, "I have always known that I would write a classical piece at some point in my life. One day, I was in my studio and out of the blue I decided that this was the day."
"I started with the melodic second movement - it felt to me like writing a song - and then the other three movements followed in 2022. All in all, to write the complete symphony took roughly five months. It has no theme as such but aims to be uplifting."
"As usual I stayed in the way of composing that I have done when I write pop songs. I'm just myself. I didn't write the symphony thinking I would like it to be like anyone but Joan."
Janis Susskind OBE, Managing Director of Boosey & Hawkes, comments: "What a wonderful surprise when Joan Armatrading arrived in our offices clutching a score and Midi recording of her new symphony. Having been a longstanding fan of this living legend, I was delighted to learn that Joan's musical orbit now encompasses full symphony orchestra. We look forward to spreading the word far and wide and to many more performances following the Chineke! premiere."
Chi-chi Nwanoku CBE, Chineke! Orchestra founder, says: "The Chineke! Orchestra are thrilled to be performing the world premiere of Joan Armatrading's first symphony at the Southbank Centre. Armatrading's pioneering spirit and ability to break boundaries has been a source of inspiration for generations of music lovers and musicians, and it's an honour to bring her latest composition to life on stage. This symphony is a stunning display of her creativity and skill, and we can't wait for audiences to experience its unique blend of classical and contemporary influences."
> Further information on Symphony No.1
> Tickets for the world premiere
NOTES TO EDITORS:
About Joan Armatrading
Arriving on her own to join her parents in Birmingham from St. Kitts at the age of seven, Joan taught herself to play piano and then guitar before becoming Britian's first female singer songwriter to gain international success. She has produced and played every instrument on her records since 2003.
Her songs have brought her many admirers, from Bob Dylan to Arlo Parks. She is the first UK female artist to debut at number 1 in Billboard's Blues charts and the first female UK artist to be nominated for a Grammy in the Blues category. She has an Ivor Novello Academy Fellowship Award, Lifetime Achievement from the Radio 2 Folk Awards and an MPG Outstanding Contribution Award to UK Music.
Awarded an MBE by the Queen in 2001, she was given the CBE in 2020. The same year, she was honoured with the Lifetime Achievement Award from Woman of The Year. She is a Trustee of the Princes' Trust and has supported King Charles' charity since 1982, mentoring many young people. She also holds six Honorary Degrees, Doctorates or Fellowships from various universities and has proudly appeared in The Beano!
> www.joanarmatrading.com
About Chineke! Orchestra
Chineke!'s mission is to champion change and celebrate diversity in classical music. The orchestra was founded in 2015 by the double bass player, Chi-chi Nwanoku CBE, to provide career opportunities for Black and ethnically diverse classical musicians in the UK and Europe. Recent highlights have included a sold-out BBC Proms performance in 2022, praised in The Guardian for the orchestra's "meticulous clarity", and a debut North American tour in March 2023, which included a landmark performance at New York's Lincoln Center.
> www.chineke.org
About Boosey & Hawkes
Boosey & Hawkes, a Concord company, is the world's leading publisher of contemporary classical music. Its blue-chip catalogue of 20th-century masters includes Bartók, Bernstein, Britten, Copland, Prokofieff, Rachmaninoff, Shostakovich, Strauss and Stravinsky alongside an eminent front list of composers that includes John Adams, Harrison Birtwistle, Unsuk Chin, Anna Clyne, Brett Dean, Detlev Glanert, Osvaldo Golijov, HK Gruber, Karl Jenkins, Elena Kats-Chernin, Magnus Lindberg, James MacMillan, Steve Reich, Mark-Anthony Turnage and Eric Whitacre.
> www.boosey.com
About Concord Music Publishing
Concord Music Publishing is a global, full-service, independent music publisher offering bespoke creative support from its A&R, Synchronization and Marketing teams and diligent administration by its in-house Copyright, Licensing, Income Tracking and Royalty departments. Based in Nashville with offices in New York, Los Angeles, Miami, London and Berlin, Concord Music Publishing owns or administers more than 600,000 copyrighted musical works. Spanning nearly two centuries of song, through a vast array of genres and territories, Concord represents the world's most celebrated songwriters, composers and lyricists.
> www.concord.com
For information on Joan Armatrading, photos and interviews, contact:
Chris Goodman
The Outside Organisation
[email protected]
For enquiries about Symphony No.1, contact:
David Allenby
VP Publicity & Marketing, Boosey & Hawkes
[email protected]
Bronte Larsen-Disney
Publicity & Media Associate, Boosey & Hawkes
[email protected]
For programming enquiries, contact:
Emma Kerr
VP Promotion, Boosey & Hawkes
[email protected]
ENDS
> Further information on Work: Symphony No.1
Photo: Joan Armatrading

Boosey & Hawkes Composer News