John Adams: I Still Dance travels to Europe
(February 2020)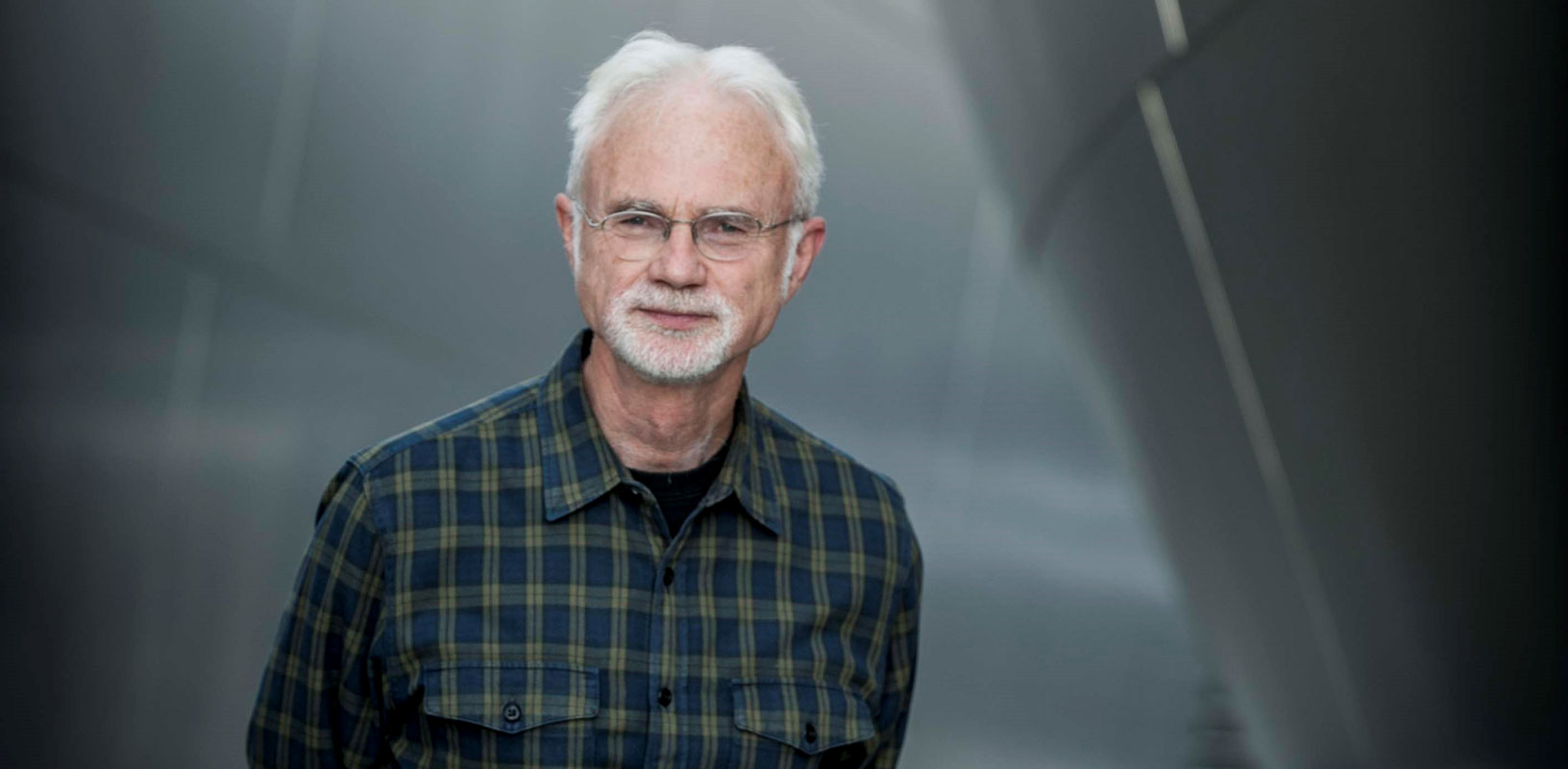 First European performances of John Adams's propulsive concert-opener, I Still Dance, take place in Amsterdam and London in March, conducted by the composer and the work's dedicatee Michael Tilson Thomas.
John Adams's latest orchestral work I Still Dance receives its first European performances next month: the Netherlands Radio Philharmonic is conducted by the composer at the Concertgebouw in Amsterdam on 7 March and the San Francisco Symphony is under the baton of the work's dedicatee Michael Tilson Thomas at the Southbank Centre in London on 22 March.
This propulsive eight-minute concert-opener was written to celebrate Michael Tilson Thomas's 25th and final season at the helm of the orchestra and takes the form of a single moto perpetuo movement. Pulse-driven patterns spread across the orchestra, with much of the driving energy coming from the exotic instrumentation for djembe, taiko and bass guitar.
"A dazzler… What couldn't be missed was the jazz influence or the marvelous shifting tone colors. You don't know where you're going, and you don't expect to end up in the luminous glow that seems to say this is a dance that will go on in the upper reaches long after any of us are still dancing."
Los Angeles Times
"…a whirlwind of dark orchestral sound… The music exerts a churning, irresistible pull. It's a tribute to both the continuing fecundity of Adams' creative imagination and to Thomas' ability to bring out the composer's best."
San Francisco Chronicle
En route to London, I Still Dance also travels with Michael Tilson Thomas and the San Francisco Symphony to Carnegie Hall for its first New York performance on 17 March.
Other Adams highlights in coming months include the first UK staging of John Fulljames's production of Nixon in China at Scottish Opera, opening on 18 February with Joana Carneiro on the rostrum, and two productions of Adams's Songplay I was looking at the ceiling and then I saw the sky staged by the Opéra de Lyon Studio and by the Brussels Conservatoire. John Adams conducts his recent piano concerto Must the Devil Have All the Good Tunes? for the first time in Paris, Amsterdam, St Louis and Seattle in March and April with piano soloist honours shared between Vikingur Olafsson and Jeremy Denk.
UPDATE: San Francisco Symphony's UK premiere of I Still Dance cancelled due to Coronavirus outbreak.
> Further information on Work: I Still Dance
Photo: Vern Evans

Boosey & Hawkes Composer News