Kats-Chernin: new basset clarinet concerto "a triumph"
(April 2008)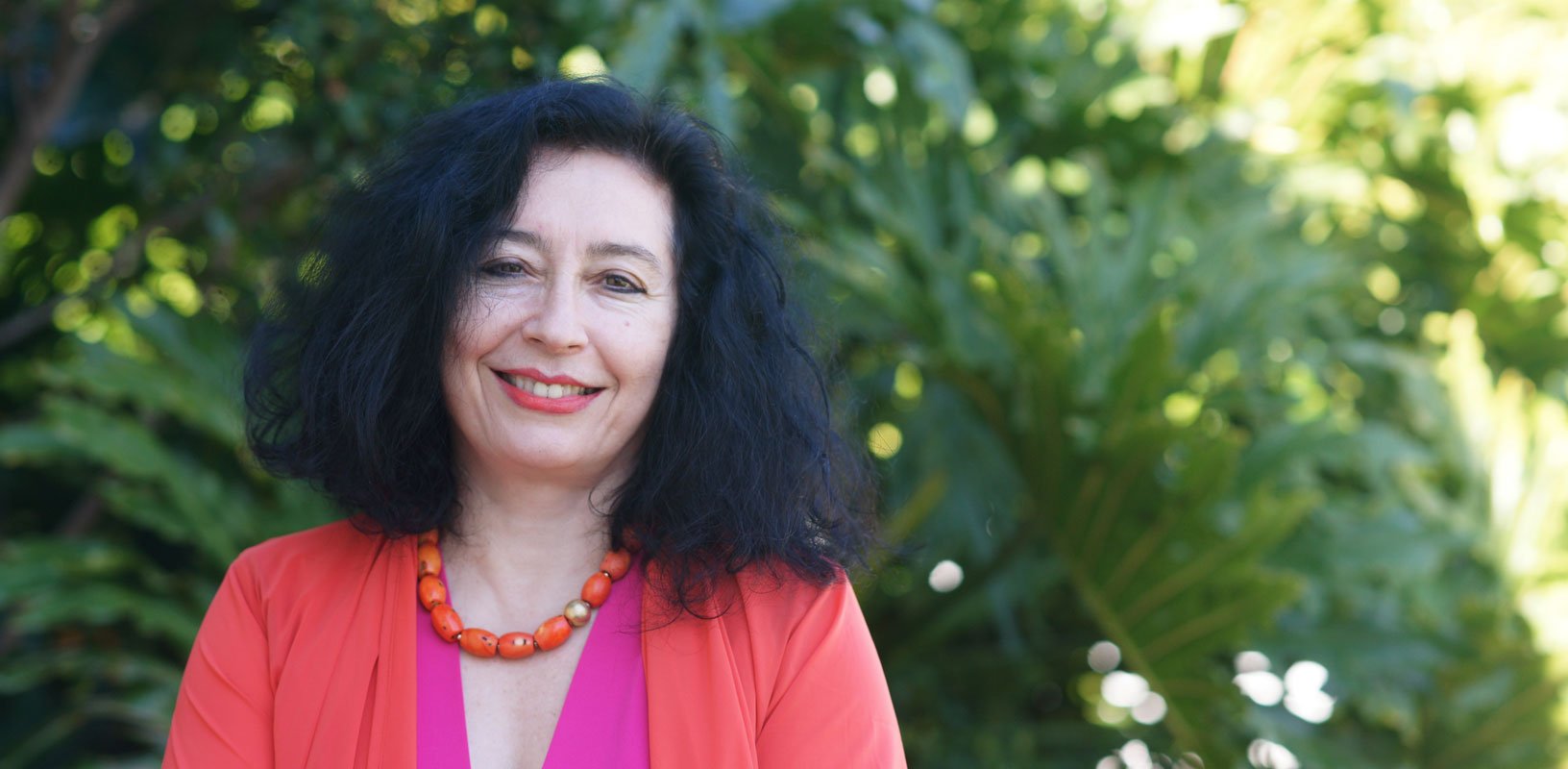 Kats-Chernin: new basset clarinet concerto "a triumph"
Elena Kats-Chernin, whose magical Eliza Aria swept the UK as part of British bank Lloyds TSB's "For the Journey…" ad campaign last year, has cast her spell on U.S. audiences with her latest composition, Ornamental Air.

Co-commissioned by the North Carolina Symphony, City of London Sinfonia, Swedish Chamber Orchestra, and Tasmanian Symphony Orchestra, this concerto for basset clarinet and orchestra won standing ovations in its world premiere performances (April 10-12) with the North Carolina Symphony.

Wrote the News and Observer (Raleigh): "New music in the concert hall is a hard sell because audiences fear it's all dissonant, cacophonous and tuneless. The N.C. Symphony's world premiere of Elena Kats-Chernin's "Ornamental Air" on Thursday night handily burst all the negative stereotypes…."

"The work is a concerto for basset clarinet, an instrument of greater range and deeper tone than the standard clarinet. Kats-Chernin draws inspiration from her homeland, Uzbekistan, and her adopted home, Australia, to flavor the 25-minute work with strongly accented rhythms and rapidly moving melodies, sometimes evoking exotic dance, other times wide-open spaces. The solo line is quite active, exploring minute variations of jaunty little melodies and taking flight in jazzy riffs and sassy flourishes. The music often has a feeling of perpetual motion, confidently organized with constant surprises to sustain interest…."

"The composer's intricate but inviting vision and the musicians' enthusiastic commitment elicited a roar of approval at the performance's conclusion."

Said North Carolina's Classical Voice: "Ornamental Air for Basset Clarinet and Chamber Orchestra, the second piece on the program featuring Michael Collins, was a triumph for its composer, Elena Kats-Chernin, who was present for the concert and joined Collins and a jubilant Llewellyn on stage after a performance which brought the audience to its feet in a loud, well-deserved standing ovation. Kats-Chernin, like Mozart, was impressed with the great flexibility and rich tonal color of the Basset Clarinet and wrote music designed to focus on these qualities. The first movement of this work allowed ample opportunity for Collins to play arpeggios and long scales — many of them — displaying the great range of the instrument and its ability by a master player to sing long lines extending from one end to the other. In the second movement the Basset Clarinet showed a more meditative side as it sang with the greatest expressivity a lengthy legato melody requiring the master player's utmost control. The third movement returned again to the rapid pace of the first, and the Basset Clarinet once more showed its virtuosic side as Collins played many short but rapid masterful phrases that brought the piece to a satisfying conclusion."

Ornamental Air receives its UK premiere next month with the City of London Sinfonia and will travel to Sweden in the fall.

> Further information on Work: Ornamental Air
Photo: Nick Chernin

Boosey & Hawkes Composer News