Kim André Arnesen: Major new works premiered in the United States
(December 2019)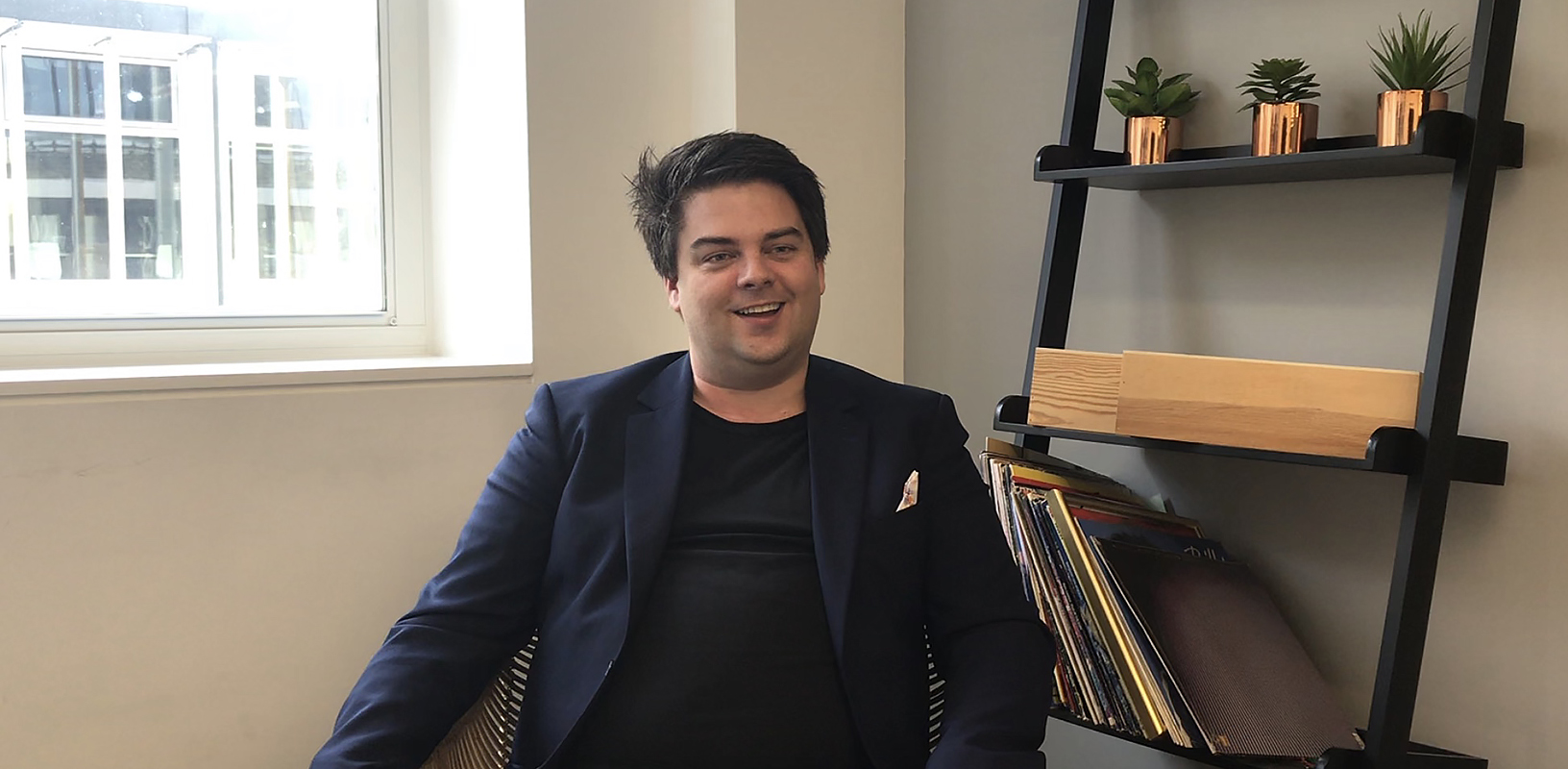 Norwegian choral composer Kim André Arnesen has completed two major new choral cycles, Nordic Christmas and Voices of the Silenced, both touring the United States this winter.
Nordic Christmas by Kim André Arnesen is premiered on 7 December with VocalEssence and its accompanying chamber ensemble, conducted by Philip Brunelle. The 20-minute composition consists of six different traditional Nordic carols, performed in English translation and ideally suited for concert performance. Commissioned by American financial services company Sons of Norway, Nordic Christmas is a celebration of Scandinavian folk song designed for performance in the English-speaking diaspora.
The characterful nyckelharpa (alternatively the fiddle) and the sjøfløyte (or soprano recorder) supplement the SATB choir, harp and strings. The music features folk songs from Sweden, Norway, Germany and Denmark, while the texts cover topics including the Christmas tree tradition and the dark blue twilight sky of a Nordic winter.
Following the premiere performance on 7 December in Apple Valley, Minnesota, the VocalEssence Welcome Christmas tour continues with performances in the Twin Cities suburbs of Plymouth and Roseville. Leading conductor and choral director Philip Brunelle is a long-time supporter of Arnesen, having led VocalEssence in a premiere performance of his music to mark the 40th anniversary of the American Composers Forum in 2015. I Will Light Candles This Christmas, another festive setting by Arnesen published last year, is proving to be a best-seller with dozens of choirs programming the carol in their Christmas concerts.
The world premiere of Arnesen's new 40-minute composition Voices of the Silenced took place on 22 November as part of the New Hampshire Master Chorale's three-date tour of their home state. The thoughtful 10-movement choral cycle sets poems by marginalised individuals including political prisoners, mental health patients and refugees. The music is lushly scored for SATB, piano and strings with the ninth movement arranged for solo violin and piano.
Arnesen's music is frequently performed on both sides of the Atlantic thanks to his richly expressive melodic style. Arnesen was a featured composer at the Chor.com convention in Hannover this September, presenting new repertoire to leading choral conductors from across Europe. The BBC Singers will perform Ubi caritas et amor and Falling Into Mercy in a Nordic composer concert in London on 22 May 2020. A new setting of the Stabat mater text for the Haderslev Cathedral Girls Choir is premiered in Denmark next year.
Kim André Arnesen
Nordic Christmas (2019)
for SATB chorus with ensemble
VocalEssence / Philip Brunelle
7 December 2019
Shepherd of the Valley Lutheran Church, Apple Valley, MN
Then touring to Twin Cities suburbs.
> View full performance list
> Further information on Work: Nordic Christmas

Boosey & Hawkes Composer News