Kim André Arnesen: Holy Spirit Mass travels
(May 2019)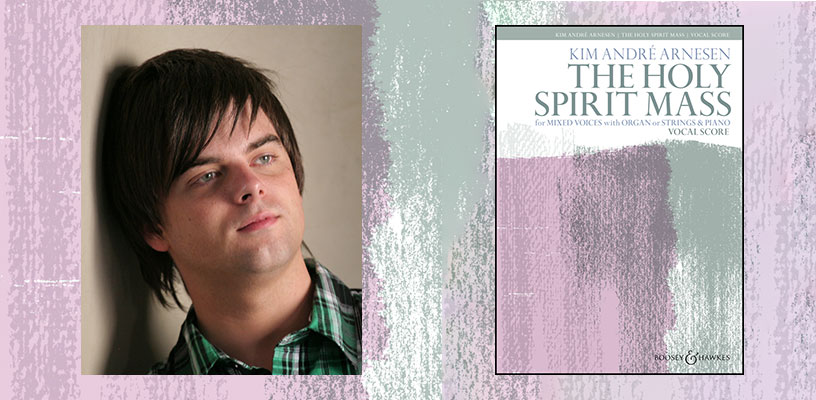 Following tours around the US and to the Vatican for its European premiere, Kim André Arnesen's The Holy Spirit Mass is now published in vocal score format.
Boosey & Hawkes has published a vocal score of Norwegian composer Kim André Arnesen's The Holy Spirit Mass, written for the National Lutheran Choir and premiered in 2017. The 50-minute work, scored for SATB chorus with organ or strings and piano, was commissioned for the 500th anniversary of the Protestant Reformation and performed in Washington, Minneapolis and St Paul. The European premiere followed in Rome last October at the opening of the International Festival of Sacred Music and Art, and the National Lutheran Choir toured the Mass in the USA under the direction of David Cherwien earlier this year.
The composer describes how "The Holy Spirit Mass reflects on the long conflict within the church after the religious upheaval of the 16th century. But it also celebrates what the Reformation has given us, such as the ecumenical development and increasing dialogue between churches. The work explores themes of mercy, grace, promises, unity, praise, hope, vision and service."
> Buy the vocal score from our Online Shop
Arnesen's new work for the female voices of the acclaimed Norwegian choir Cantus, Ave regina caelorum, was premiered in his home city of Trondheim in March.
Seven recent Arnesen choral works can be heard at www.boosey.com/arnesen or on a complimentary CD available on request by emailing [email protected].
> View choral publications by Kim André Arnesen
> Further information on Work: Holy Spirit Mass

Boosey & Hawkes Composer News