LA Opera Presents David T. Little's Soldier Songs
(October 2018)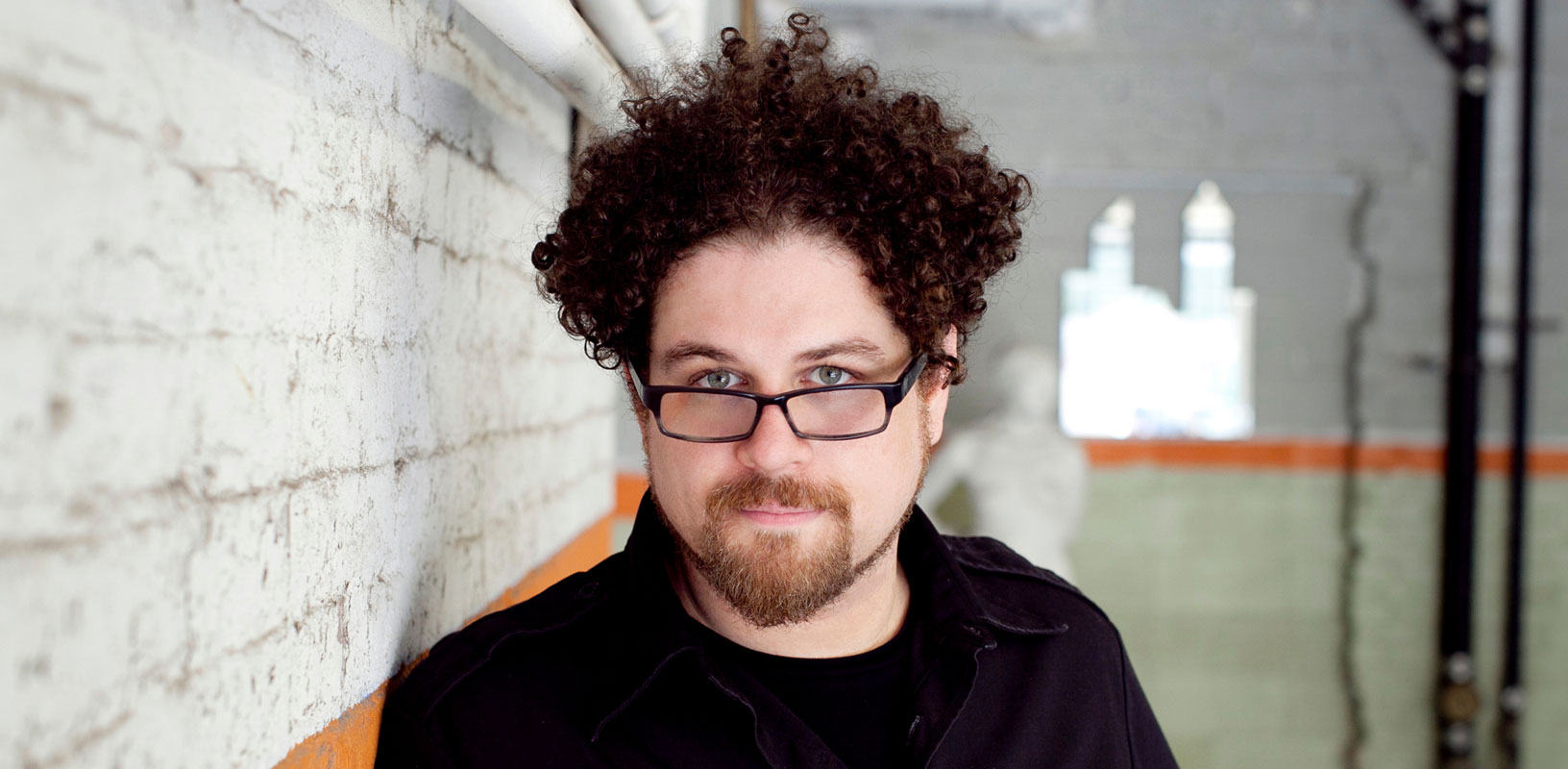 On October 13, Los Angeles Opera stages Little's Soldier Songs, featuring David Adam Moore in a production by Beth Morrison Projects. Little's operatic career has gained traction with international audiences, and the work receives its German premiere in February 2019.
David T. Little's opera Soldier Songs continues to gain forward momentum since its first fully staged production in 2011. The hourlong monodrama for baritone and amplified septet explores the shifting perceptions versus the realities of being a soldier over the course of one man's life. Coming up on October 13, Los Angeles Opera presents Beth Morrison Projects' multimedia production of the opera, which features film footage by Bill Morrison. Baritone David Adam Moore stars as the Soldier in the performance directed by Ashley Tata and conducted by Alan Pierson.
Opera News called the opera "staggering…David T. Little's opera Soldier Songs should be required viewing for anybody who has not seen active service," and The Washington Post wrote, "Soldier Songs is an important piece…Little's music is so strong, with a pounding undercurrent of percussion bearing along individual voices—a single flute line, a piano flourish, a clarinet riff—in a tsunami-like tide." The New York Times asserted, "At once seductive and repulsive, the presentation provided further evidence of Mr. Little's fast-rising stock as a vital theatrical creator."
Soldier Songs also receives its German premiere this season, presented by the Saarländisches Staatstheater in Saarbrücken in February 2019, in a production directed by Jochen Strauch. Additional performances of Soldier Songs this season include presentations by Austin Opera and Alamo City Opera.
Other season highlights for Little include the European premiere of his grand opera JFK, written with librettist Royce Vavrek, at Theater Augsburg in March 2019; as well as a Composer Portrait at New York's Miller Theatre on April 18, which will feature companion pieces AGENCY (New York premiere, performed by ACME) and haunt of last nightfall (performed by Third Coast Percussion).
> Further information on Work: Soldier Songs
Photo: Merri Cyr

Boosey & Hawkes Composer News