"Land of Gold" Documentary Screens at SFFILM
(April 2022)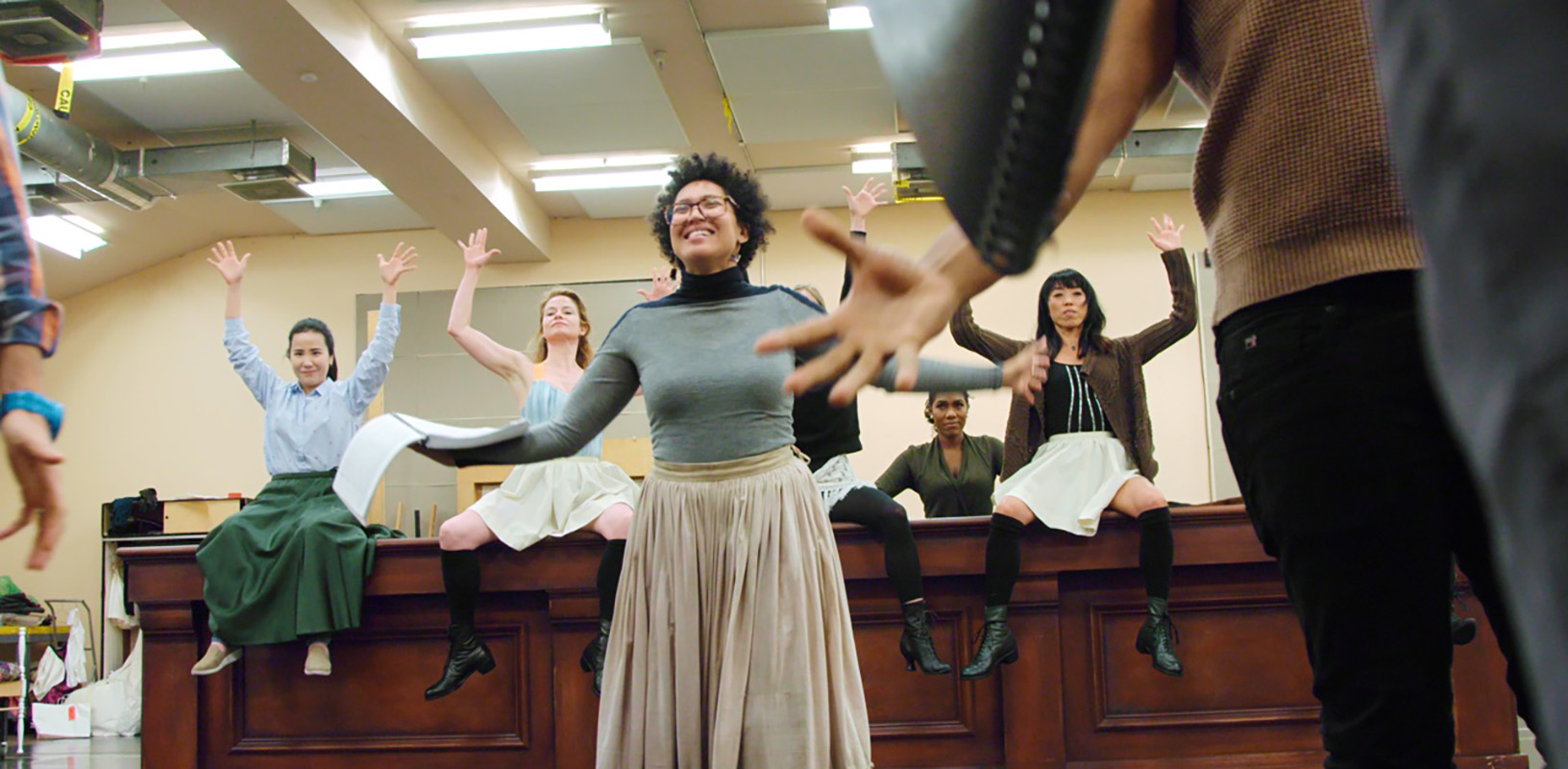 Directed by filmmaker Jon Else, "Land of Gold" explores the making of John Adams's 2017 opera Girls of the Golden West. It debuts at the San Francisco International Film Festival on April 28.
Filmmaker Jon Else's documentary "Land of Gold" follows the creation process of John Adams's opera, Girls of the Golden West, which premiered at San Francisco Opera in 2017. The new documentary will be screened on Thursday, April 28, at 7:30pm PT at the 65th annual SFFILM Festival, the longest running film festival in the Americas, which celebrates the global art and craft of film in San Francisco and the East Bay.
The screening is presented in partnership with SF Opera and the Castro Theatre, both celebrating their centenary anniversaries. The film will be preceded by a performance from members of the Opera's Adler Fellows program, a multi-year residency for opera's most promising young artists.
Jon Else's third documentary with John Adams, "Land of Gold" goes backstage with the composer, singers Julia Bullock and J'Nai Bridges, and director Peter Sellars, as they bring the new opera Girls of the Golden West to the stage. Else states:
"Films that weave two different narratives together have always fascinated me. I had done a movie that braided the story of the Norse gods in Wagner's monumental Ring Cycle together with a story about stagehands—working stiffs—getting a production of that opera launched. 'Land of Gold' marches forward along two versions of the same narrative, a century and a half apart: the lynching of Josefa Segovia in Downieville in 1851 and the story of young singers excavating that same story on stage in 2017. In the process we did our best to showcase the contrast between the really dark history and the exuberance of the young cast romping through rehearsals with such smarts and verve; they actually made me optimistic about where we can go as a nation.
'Land of Gold' is, I hope, loaded up with unspoken resonances between the past and present, between who we were back in 1849 and who we are now. The past is seldom really passed."
> Learn more about "Land of Gold" here
"Land of Gold"
Jon Else (USA 2021, 82 min)
Thursday, April 28 at 7:30 PM PT
CASTRO, part of the SFFILM Festival
More info
Photo: Courtesy of SFFILM

Boosey & Hawkes Composer News