Lera Auerbach: Arctica and Eve's Lament view nature despoiled
(January 2020)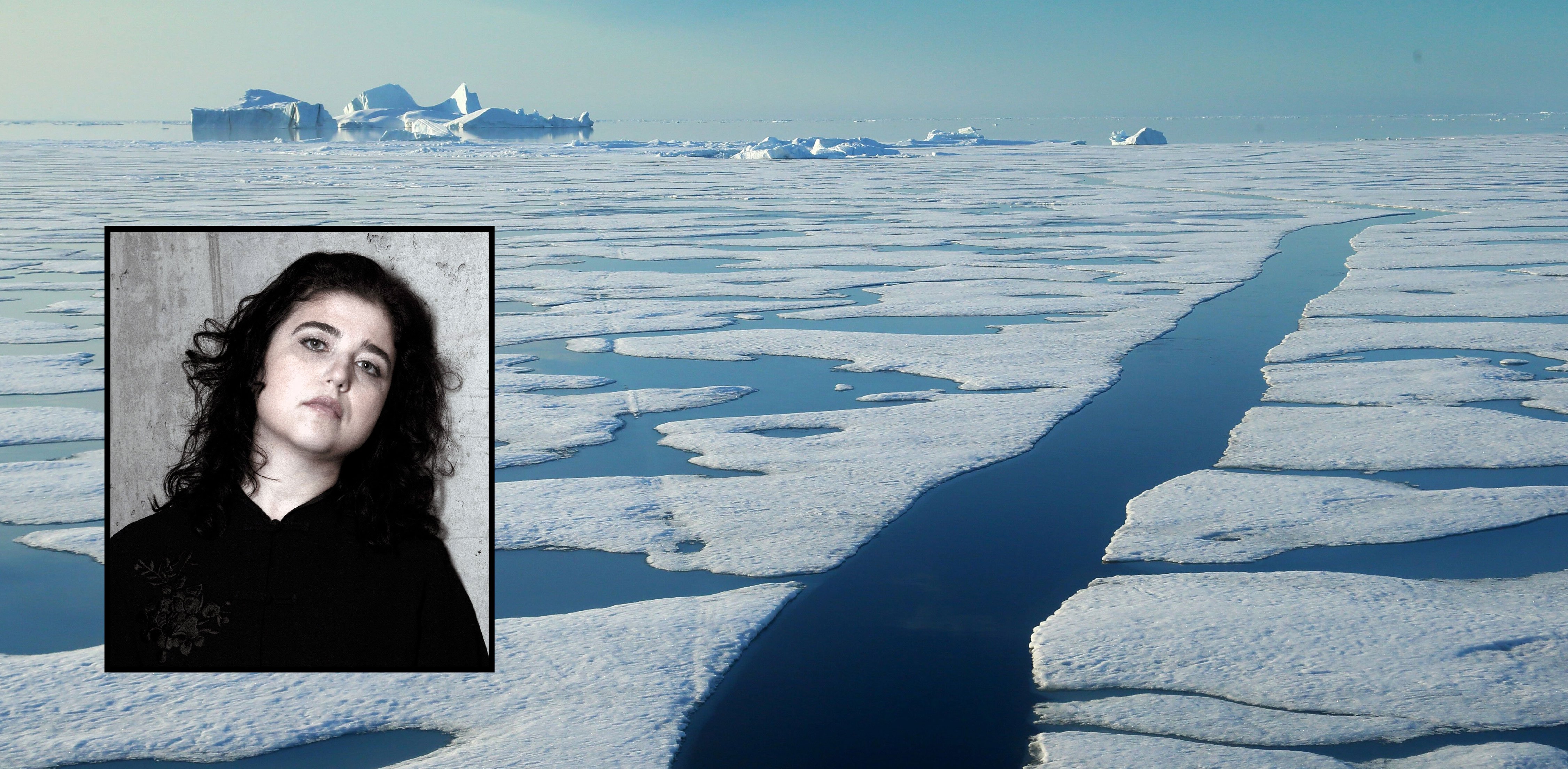 Recent works by Lera Auerbach include Arctica, her fourth symphony written in collaboration with National Geographic, and Eve's Lament travelling internationally with conductor Marin Alsop.
Two recent works by Lera Auerbach [Sikorski] explore themes of nature despoiled. Arctica saw the composer collaborating with National Geographic to create a symphonic work that conveys the vulnerable state of the Arctic region. She met marine ecologist Dr Enric Sala and travelled to the Svalbard archipelago in the Barents Sea, and to Greenland and Iceland to develop her interest in Inuit culture.
The resulting 45-minute score, Arctica: Symphony No.4, combining solo piano played by the composer, choir and orchestra, was premiered by the National Symphony in Washington last March. In 2020 Arctica is performed by the Oslo Philharmonic on 27 February and plans are underway for a Helsinki Festival appearance this summer. The project envisages the score being performed in each of the countries bordering the Arctic.
"Auerbach has likened the piano to an Inuit spirit guide, presiding over a vision that leads backward from the arrival of Europeans in the Arctic to the beginning of time... The work came to a cataclysmic climax in a solemn march... finally cutting off just before it reached a satisfying resolution, leaving the opening soundworld in dazzled quiet, the vision ripped away."
Washington Classical Review
Lera Auerbach's new 10-minute orchestral work Eve's Lament was composed for Marin Alsop's debut concert as conductor of the Vienna Radio Symphony Orchestra in October, with its US premiere the following month with the Baltimore Symphony. The score bears a subtitle referring to Milton's Paradise Lost, 'O flowers, that never will grow', providing a dedication to the many women who cannot fulfil their talents in current society.
"In Eve's Lament the composer, in her mid-40s, conjures up baroque worlds again with great pleasure and even greater skill: fragile, floating, delicately gleaming, created out of somewhat skewed and dented, yet silvery-fine elegance. Volatile, charming and quirky glissando contortions recall the magic worlds of Tim Burton films…"
Der Standard
"It is a bitter-sweet piece, suggestive and touching, with solos coming from the very back of the rank-and-file desks. This languishing lament on the rarely-played electronic instrument the ondes martenot displays a wealth of motivic material which unequivocally opens up both the intellectual as well as the sensual."
Wiener Zeitung
> Visit the composer's website: www.leraauerbach.com
> Further information on Work: Symphony No. 4 'Arctica'
Photos: National Geographic/Manu San Felix; Nora Feller

Boosey & Hawkes Composer News