Lera Auerbachs Sinfonien Nr. 5 Paradise Lost und Nr. 6 Vessels of Light
(October 2022)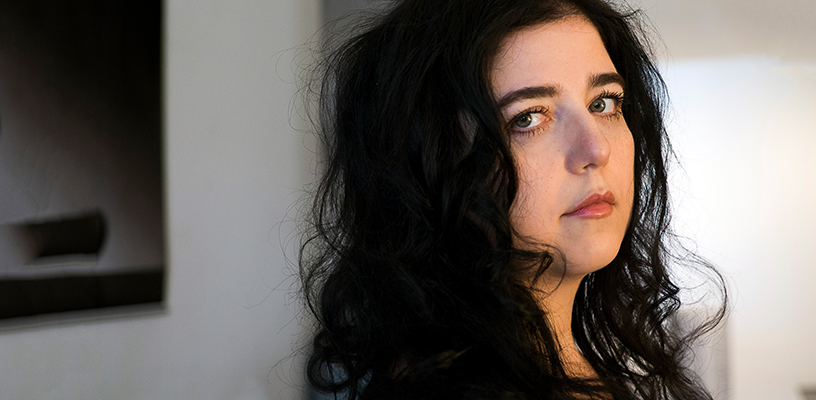 Lera Auerbachs Sinfonie Nr. 5 bezieht sich auf John Miltons 1667 veröffentlichtes Poem "Paradise Lost" und die Sinfonie Nr. 6 ist der Rettung vieler Juden durch den während des Zweiten Weltkriegs in Litauen wirkenden japanischen Diplomaten Chiune Sugihara gewidmet.
In diesem Jahr werden Lera Auerbachs neueste Sinfonien im Abstand weniger Wochen uraufgeführt. Den Anfang machen die Nürnberger Philharmoniker unter Joana Mallwitz am 15. Oktober 2022 in Nürnberg mit der Uraufführung der im Auftrag des Staatstheaters Nürnberg entstandenen Sinfonie Nr. 5 "Paradise Lost". Am 5. November 2022 folgt im litauischen Kaunas die Uraufführung der Sinfonie Nr. 6 "Vessels of Light" für Violoncello, Chor und Orchester mit dem Kaunas State Orchestra, dem Kaunas State Choir und der Cellosolistin Kristina Reiko Cooper unter Leitung von Constantine Orbelian. Auftraggeber dieser Sinfonie, die die Rettung vieler Juden durch den während des Zweiten Weltkriegs in Litauen wirkenden japanischen Diplomaten Chiune Sugihara zum Thema hat, ist die Jerusalemer Holocaust-Gedenkstätte Yad Vashem.
Wir haben mit der Komponistin über diese Werke gesprochen:
Was verbirgt sich hinter dem Titel Ihrer Sinfonie Nr. 5 "Paradise Lost"? Hat das einen Bezug auf die Verwerfungen in unserer heutigen Zeit?
Lera Auerbach: Der Titel "Paradise Lost" ist Miltons unsterblichem poetischem Meisterwerk entlehnt. Im Mittelpunkt der Sinfonie stehen zwei große Teile: "Eve's Lament" und "Adam's Lament". Auf subtile, höchst subjektive Weise lädt sie den Zuhörer ein, über verschiedene Perspektiven nachzudenken. Ich überlasse es den Zuhörern zu entscheiden, ob und wie sich diese Sinfonie auf die Umbrüche unserer Zeit bezieht.
Der japanische Diplomat Chiune Sugihara hat im Zweiten Weltkrieg vielen Jüdinnen und Juden das Leben gerettet. Auf welche Weise nähern Sie sich ihm in Ihrer Sinfonie Nr. 6?
In der Sinfonie Nr. 6, die von Yad Vashem – The World Holocaust Remembrance Center in Auftrag gegeben wurde, möchte ich die zahlreichen Stimmen des jüdischen Volkes miteinander verweben; Menschen, deren Leben von Hitlers und Stalins Regimen zerstört wurden, die aber durchhielten und eine Welt voller mystischer Schönheit und stiller Kraft auf ihren Reisen mit sich trugen; Menschen, deren Stimmen es nicht an Klarheit fehlen ließen, nicht durch Schreien, sondern durch Flüstern. Während meiner Recherche für dieses Projekt habe ich Tausende von Texten gelesen: Gedichte und Memoiren aus dem Holocaust, Materialien zur Geschichte von Chiune Sugihara und anderer Helden, die alles riskierten, um andere zu retten, die Geschichten der Überlebenden sowie derer, die ums Leben kamen. Als Sprache für das Libretto dieser Sinfonie habe ich Jiddisch gewählt – als eine Hommage an diese schöne Sprache. So viele Juden wurden von Hitler und Stalin ermordet, dass ihre Sprache selbst gelitten hat – sie hat zu viele Menschen verloren. Aber die jiddische Sprache hat überlebt, genauso wie die Geschichte des jüdischen Volkes trotz Pogromen, trotz Holocaust, Antisemitismus und Terrorismus weitergeht. Der Geist des jüdischen Volkes wurde nie gebrochen. Im Gegenteil – die Stimmen der Juden sind heute so stark und vielfältig wie eh und je und versorgen die Welt mit Musikern und Künstlern, Philosophen und Wissenschaftlern. Und – wie immer schon – mit Dichtern. Um ihren ungebrochenen Geist, ihren Mut und ihre Stärke zu feiern und zu Ehren und in Erinnerung an den japanischen Diplomaten Chiune Sugihara, der alles aufs Spiel setzte, um Tausende von Juden zu retten, habe ich eine alte japanische Technik, das Kintsugi, auf die Form dieser Sinfonie angewandt.
Was ist Kintsugi? Eine Technik aus dem 15. Jahrhundert, bei der gebrochenes Keramik so repariert wurde, dass man die Risse zwischen den Scherben mit Gold füllte. Anstatt Reparaturen zu verbergen, hob man sie hervor und machte die Objekte noch schöner und kostbarer als zuvor, um ihre Geschichte und Einzigartigkeit zu feiern. Die Philosophie hinter dieser ausdrucksvollen Kunsttechnik kann auch grundlegend auf unser Leben übertragen werden.
15.10.2022 | Nürnberg
UA Lera Auerbach
Sinfonie Nr. 5 "Paradise Lost"
Nürnberger Philharmoniker
Ltg.: Joana Mallwitz
Auftragswerk des Staatstheaters Nürnberg
05.11.2022 | Kaunas
UA Lera Auerbach
Sinfonie Nr. 6 "Vessels of Light" für Violoncello, Chor und Orchester
Kaunas State Orchestra; Kaunas State Choir
Ltg.: Constantine Orbelian
Violoncello: Kristina Reiko Cooper
Auftragswerk von Yad Vashem – The World Holocaust Remembrance Center
 
Foto: (c) F. Reinhold

Boosey & Hawkes Composer News