Machover's Schoenberg in Hollywood Premieres in Boston
(September 2018)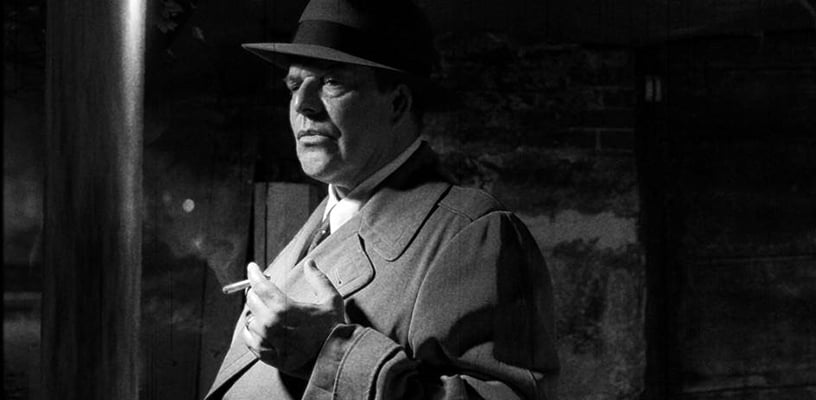 Tod Machover composes his seventh opera Schoenberg in Hollywood for the Boston Lyric Opera, which presents the world premiere on November 14 at Emerson College's Paramount Center.
Schoenberg in Hollywood is Tod Machover's latest opera, composed for the Boston Lyric Opera and inspired by the life story of Arnold Schoenberg. The opera, which premieres on November 14, depicts Schoenberg in exile during World War II, escaping the Nazis by fleeing to Los Angeles. While in California, he was persuaded to meet with Irving G. Thalberg, the legendary producer at MGM, who proposed that Schoenberg should write the score for his next blockbuster, a film adaptation of Pearl S. Buck's novel The Good Earth.
In real life, Schoenberg eventually rejected the proposal; in the opera though, this is a jumping off point for the story. What follows is a "play back" of significant moments in Schoenberg's life, told through the filter of various classic Hollywood film styles, from silent movies to film noir and westerns.
The libretto for Schoenberg in Hollywood was written by English theater and film actor, director, and writer Simon Robson, based on a scenario by Braham Murray. The world premiere production at Boston Lyric Opera is conducted by David Angus, and stars baritone Omar Ebrahim alongside soprano Sara Womble and tenor Jesse Darden.
At the heart of the opera is the tension between an artist's purity of vision and broader mass appeal. In an interview with the Boston Music Intelligencer, Machover describes how he was able to pay tribute to Schoenberg's music within the opera:
"The hardest thing about composing this opera was to figure out how to tell this particular story, and how to offer a possibility of listening to Schoenberg in a different way, without quoting Schoenberg. I didn't want to make it a pastiche, and I didn't want to compare my music with Schoenberg's, of course. But there are bits of Schoenberg, including some quotes. […]
"Otherwise it's all my own musical language. One of the things that interests me so much, and this is especially true with this story, is why is it so difficult to combine direct expression that appeals to many, many people with complex, rich content. Where is the line where something becomes too pleasing or it loses its edge? But if you tip slightly the other way, people can't follow and get a headache. You take something that has a melody and feels pretty acceptable to almost anybody, and change just a few things, and people find it very difficult to listen to. I always encourage people to venture over that line more than they usually do. That's not new for the most sophisticated listeners, but a lot of listeners have to be encouraged to make that leap."
Tod Machover, Schoenberg in Hollywood
Boston Lyric Opera
November 14, 15, 17, 18
More information:
https://blo.org/hollywood
> Further information on Work: Schoenberg in Hollywood

Boosey & Hawkes Composer News