Mackey Spotlights Timpani in New Concerto for Dallas Symphony Orchestra
(October 2019)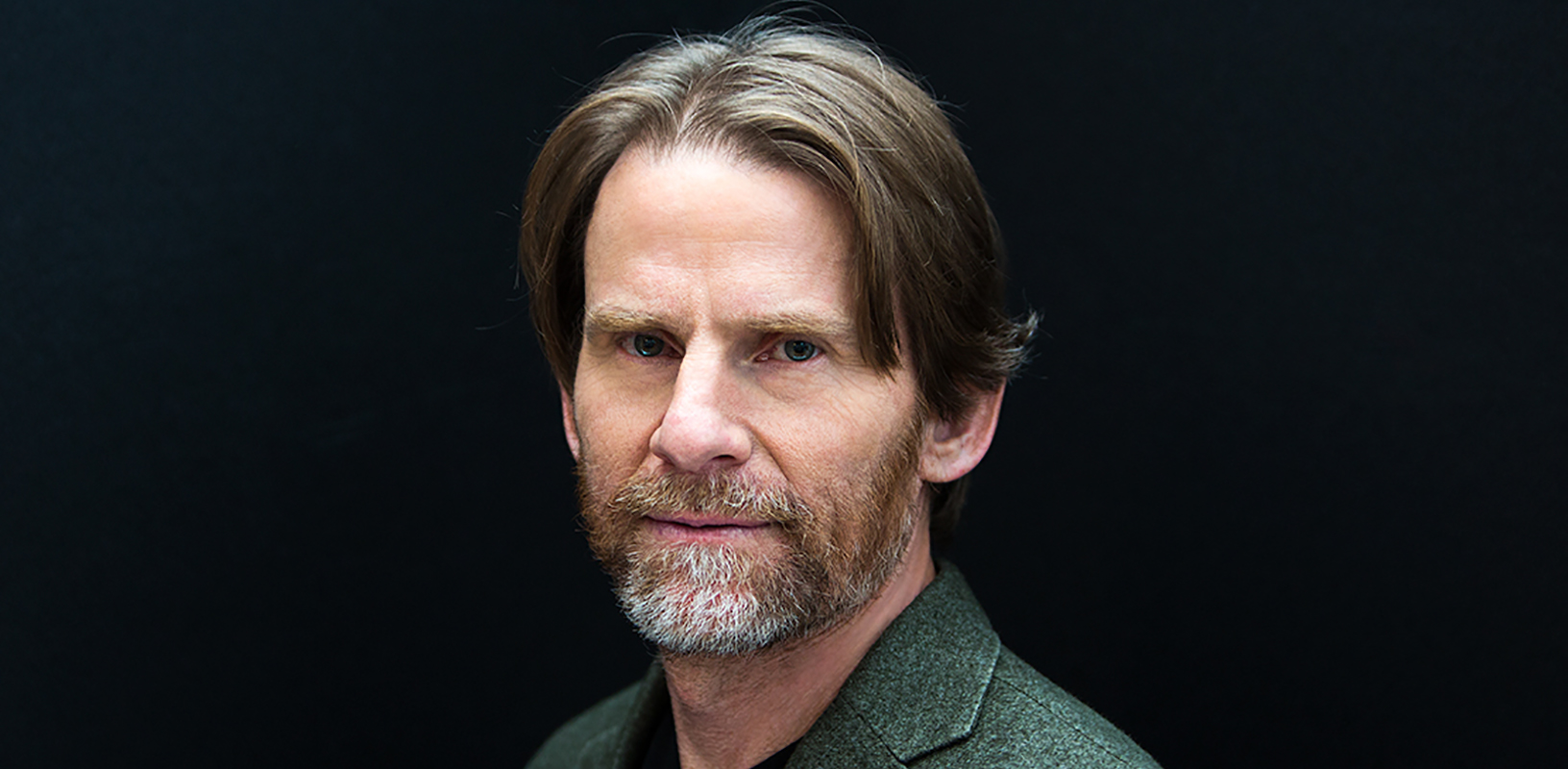 Gemma New leads the Dallas Symphony Orchestra and timpani soloist Brian Jones and in the world premiere of Mackey's A Different Drummer on November 8-10.
Steven Mackey has written a new 25-minute timpani concerto, A Different Drummer, to be premiered by the Dallas Symphony Orchestra, DSO Principal Timpani Brian Jones, and conductor Gemma New at the Meyerson Symphony Center in Dallas on November 8-10.
In his program note, Mackey recognizes the timpani's traditional place in the orchestra has been "both literally and figuratively at the back of the orchestra," but across his piece's six sections—an introduction and five excursions—Mackey brings the instrument to the fore, highlighting the timpani's unique qualities. Learning to appreciate and compose music for timpani has been a "long process of personal growth" for the composer: "I feared that any prominent use of the timpani would make my music sound "old fashioned" … like my favorite Beethoven Symphonies that end with insistent repetitions of the tonic and the dominant." Mackey explains that the timpani's confident, declamatory sound has traditionally served the orchestra as a timekeeper: "If the timpanist is a little late it is most often heard as if the whole orchestra were early and vice versa. They can drive the orchestra forward, hold them back or lay it down."
Over time, as he began to feel more comfortable with his own sense of groove and timing, Mackey's timpani parts became more involved, playing a larger role in "leading the orchestra to both groove and stumble." Mackey describes an epiphany he had during a New Jersey Symphony rehearsal of Beethoven's Ninth Symphony, seated behind the orchestra where he was able to experience music from the timpanist's perspective.
Mackey writes, "The major revelation was that there are, in fact, some things that the timpani can do better than any other instrument in the orchestra. They can deflect the destiny of the orchestra with a couple of well-placed strokes better than any other instrument. More impressively, the timpani alone can just flat-out, legitimately, interrupt the orchestra. That amount of responsibility and boldness deserves to be celebrated!"
Following the November performances, A Different Drummer receives its French premiere in March 2020 with timpanist Florian Cauquil, the Orchestre national d'Île de France (who co-commissioned the piece) and conductor Case Scaglione. This season also sees the world premiere of Mackey's elaboration of Berlioz's Harold in Italy with the New World Symphony led by Michael Tilson Thomas on October 19.
> Further information on Work: A Different Drummer
Photo: Kah Poon

Boosey & Hawkes Composer News