Magnus Lindberg Composes "Wild" Serenade for Chicago Symphony
(October 2021)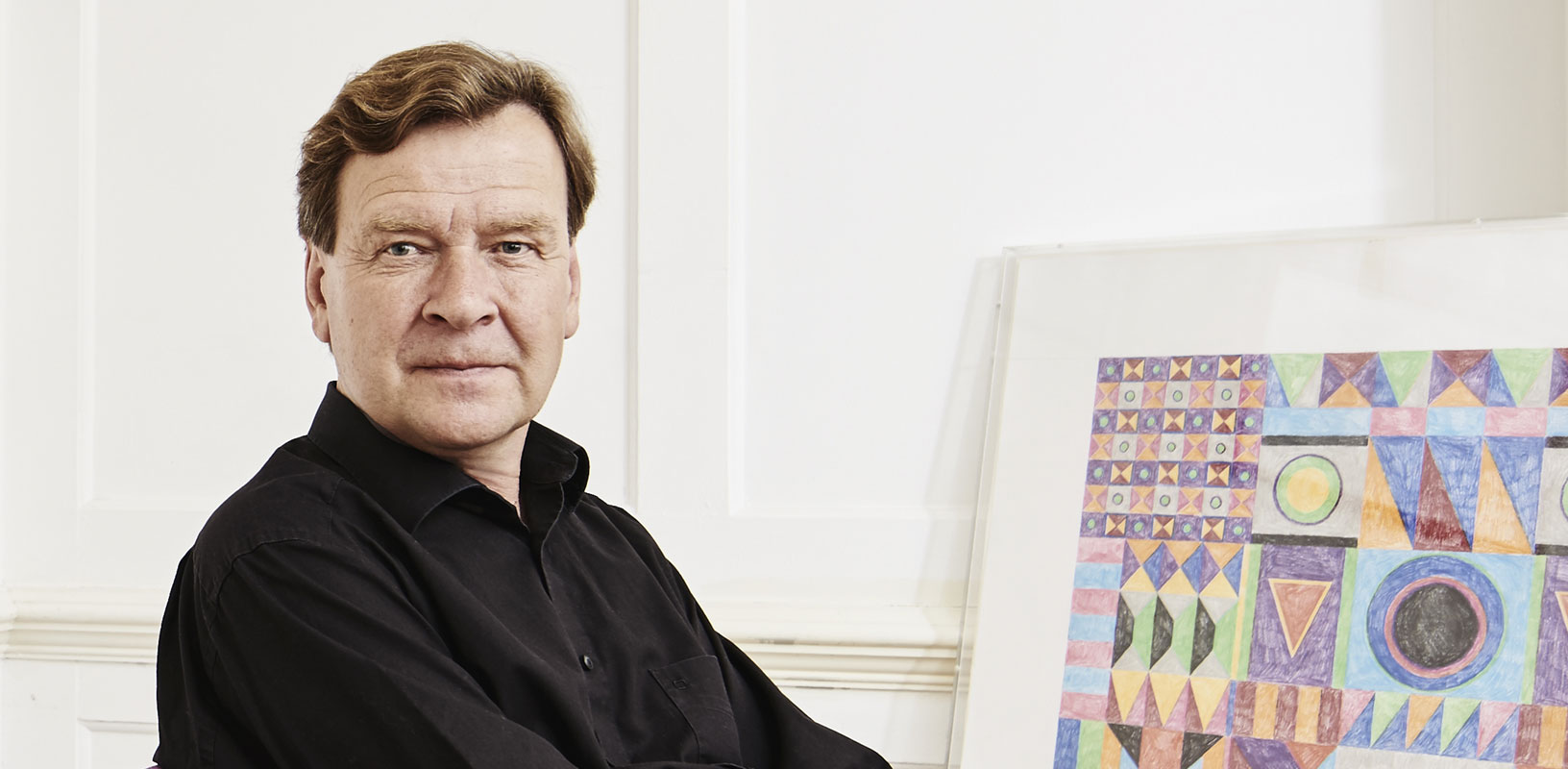 Composer Magnus Lindberg's new work Serenades is premiered by the Chicago Symphony Orchestra, which also previously premiered his brass ensemble work Ottoni.
Magnus Lindberg is known for his vibrantly colored, bracing compositional style, with brash, brilliant works such as Feria and EXPO embraced by orchestras around the world. He admits, with a smile: "Much of the music I write is often fast and quite explosive—'slow music' was never really my tonality, so to speak." So, an interesting opportunity arose when he was approached to write a serenade for orchestra.
Lindberg's new 17-minute work Serenades debuts on December 2-4 with the Chicago Symphony Orchestra (a delayed premiere date due to the pandemic), conducted by fellow Finn and longtime champion Hannu Lintu. The work has been co-commissioned by Radio France and Münchner Philharmoniker.
> December 2-4: Magnus Lindberg, Serenades (World Premiere), Chicago Symphony Orchestra / Hannu Lintu
The commission challenged Lindberg to explore what a serenade means to him. He explains: "I began with a musical idea that deep down has a slow-moving feeling, but then takes off in many contrasting directions, with big cuts and quick shifts. Even so, the music conveys a sort of nighttime quality."
Lindberg composed the new work with the Chicago Symphony Orchestra in mind, having already written another piece, Ottoni, for the symphony's brass section. He reflects: "Ever since I wrote Ottoni in 2005, I have very much wanted to write music for this extraordinary orchestra again. With this commission before me, I knew I had to write more than just slow music—I wanted to write music that features the orchestra's shimmering virtuosity. So in the end, the serenade I composed is a wild one."
Other recent premieres by Lindberg include Encore, which premiered in May 2021 in Helsinki with the Finnish Radio Symphony Orchestra and Nicholas Collon, and Absence, an orchestra work inspired by Beethoven's wildly shifting temperament, as recorded in his revealing conversation books. Absence premiered in October 2020 with the Rotterdam Philharmonic Orchestra, and has since toured to Cologne, the UK, and Dallas.
> Further information on Work: Serenades
Photo: Philip Gatward

Boosey & Hawkes Composer News