Magnus Lindberg: Triumph to exist... premiere
(September 2018)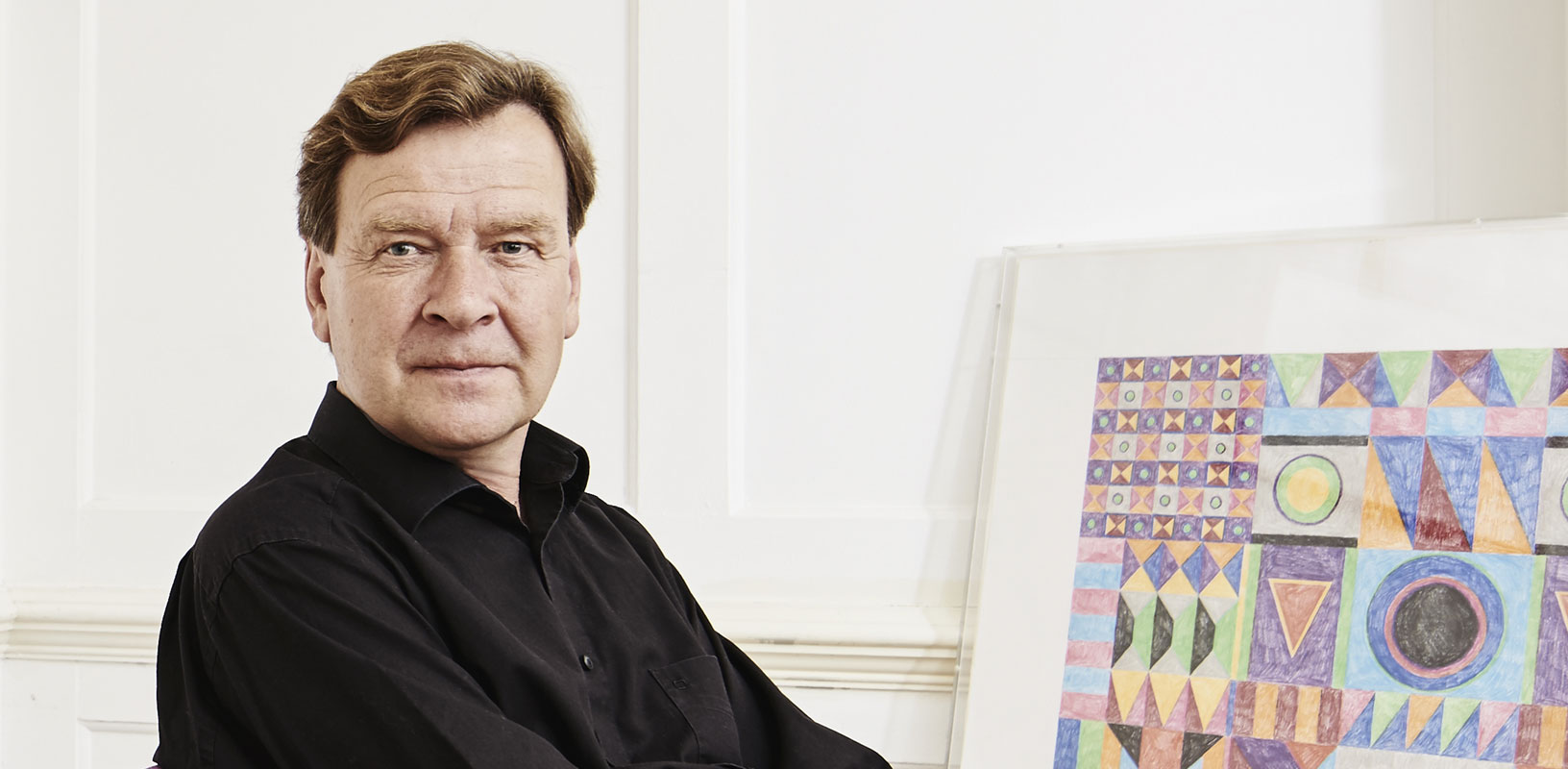 The Finnish composer's new setting of poetry by Edith Södergran, Triumf att finnas till… for choir and orchestra, celebrates the determination of the human spirit faced with conflict.
Magnus Lindberg's new work for choir and orchestra, Triumf att finnas till… (Triumph to exist…), is a 20-minute setting of Swedish-language poetry by the Finnish writer Edith Södergran. The first performance is given on 10 November by the London Philharmonic Orchestra and Choir conducted by Vladimir Jurowski, following on from Lindberg's residency with the orchestra between 2014 and 2017. The work is co-commisioned by the LPO, 14-18 NOW, the Gulbenkian Orchestra, Orchestre National de Lille and the Finnish Radio Symphony Orchestra.
The seven poems were selected in the light of the centenary of the end of World War I but they also celebrate the triumph of humanity in the face of adversity and the joy of existence, as explained by the composer: "I am particularly drawn to the work of Edith Södergran who was the first Finnish modernist poet, and like me, was part of the Swedish-speaking community of Finland. The opening poem, Triumf att finnas till…, was written by her in 1916, in the middle of the catastrophe and despair of World War I."
"Despite the world events of the time, which are surely the unspoken background to this poem, its meditation on the transience of life is a defiantly positive affirmation of the joy of existence, the outpouring of one who refuses to submit to the hopelessness all around her. For me, it says something deeply essential about the tragedy of millions of young men that gave their lives in that useless slaughter. They were deprived of the simple human triumph to merely exist. Every syllable cries out to be set to music."
Magnus Lindberg is resident composer with the Orchestre National de Lille, launched this month with the French premiere of TEMPUS FUGIT last month conducted by Alexandre Bloch. The work has just been released on a new Ondine recording with the Finnish Radio Symphony Orchestra conducted as its premiere last year by Hannu Lintu.
> Further information on Work: Triumph to Exist ... (Swedish version)
Photo: Philip Gatward

Boosey & Hawkes Composer News