Magnus Lindberg introduces his new violin concerto
(October 2015)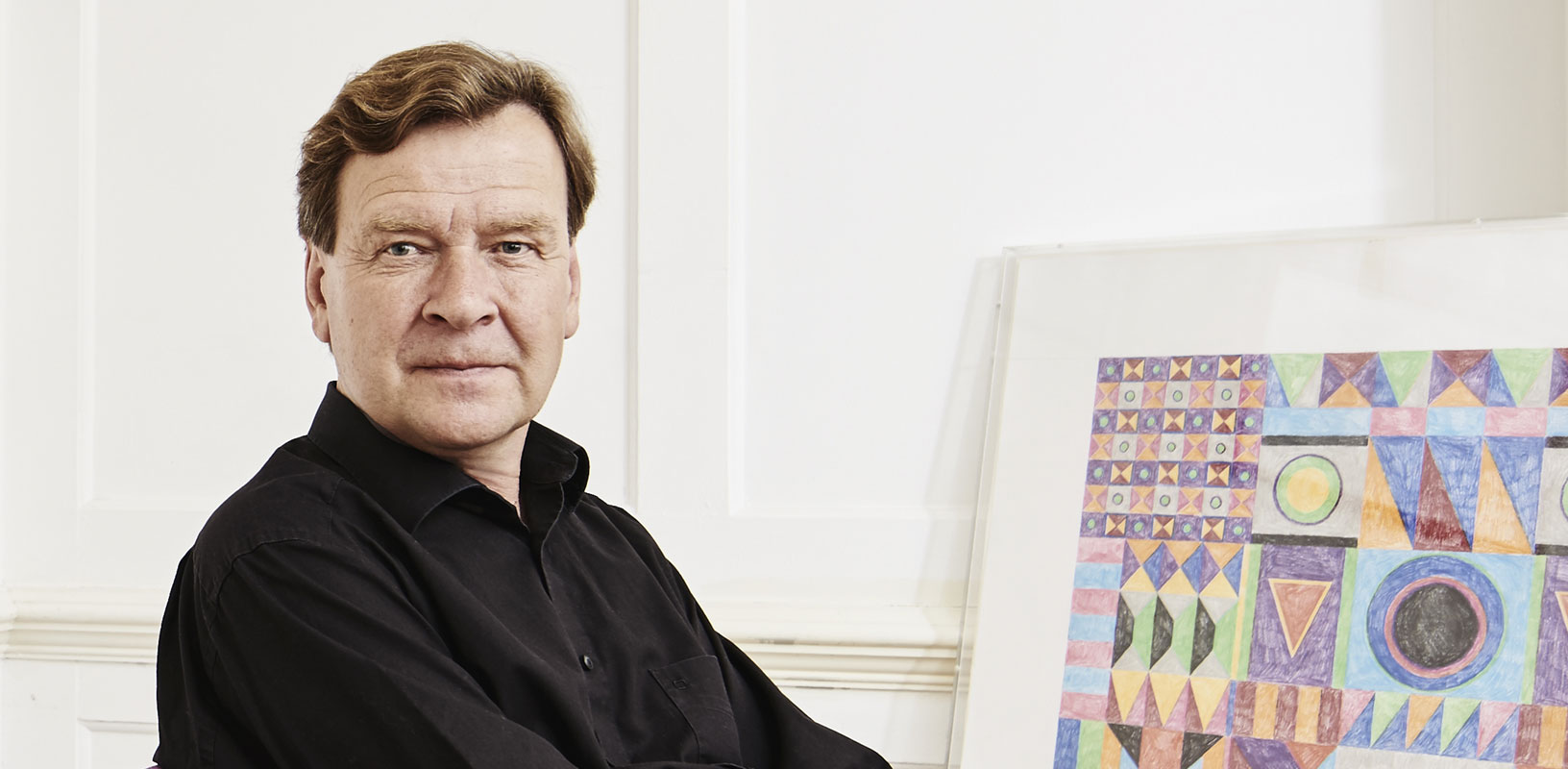 Magnus Lindberg's new Violin Concerto No.2, written for Frank Peter Zimmermann, receives first performances this season in London, New York, Berlin, Stockholm and Paris.
How did the commission for Violin Concerto No.2 come about?
I first got to know Frank Peter Zimmermann and his playing in the late 1990s when we were touring together in a programme conducted by Jukka-Pekka Saraste. My Feria was coupled with a violin concerto, so I heard him at rehearsals and concerts, we became friends and I had in mind from then to write a concerto for him. When the London Philharmonic Orchestra asked what my composition priorities might be during my residency we discussed a new violin concerto, Frank Peter agreed, and this is now becoming a reality.

A number of your recent concertos have been the second you've written for the instrument. Does this affect your compositional approach?
I'm not as cautious as some about returning for a second concerto. In the second half of the 20th century it seemed that composers wrote one definitive concerto for an instrument and then moved on, but if you look further back, composers like Bartók and Prokofieff were happy to return and come up with new solutions for the same instrument. I'm with them because I'm particularly drawn to the great instruments such as piano, violin and cello – I'm not interested in ending up having to write concertos for exotica such as theremin. I've also had healthy gaps between my concertos to allow thinking time: 20 years between my two piano concertos, 15 between those for cello, and about 10 years will separate the violin concertos.

String concertos are notoriously difficult to balance. How have you tackled this with a full symphony orchestra behind the soloist?
The second violin concerto certainly has bigger forces than the first, which was written for the Mostly Mozart festival at Lincoln Center and used a chamber orchestra with two oboes, bassoons and horns plus strings. I've been careful in the new work because I know the difficulties of balancing, though hearing a violin thankfully isn't such a challenge as a cello. I've avoided an oversize orchestra, following the Bartók model with only double woodwind. This should be light enough while still allowing me plenty of flesh around the chords.

What is the relationship between solo and tutti in this work?
It is quite complicated – somewhere between the conventional classical dialogue and a more extreme relationship such as in Berio's Points on the Curve to Find where all the orchestral material is derived from the solo part. The latter approach can be limiting because the flow is one directional – I've pursued instead something more fluid to allow interchange back and forth between the violin and the tutti. This opens up a wider canvas with space enough for a large statement, like in my Piano Concerto No.2.

How much of the material grows from the nature of the solo instrument and how much is driven by the musical argument?
The violin is the king of instruments with an enormous heritage, and I think when I wrote the first concerto I was very conscious of this, trying to find 'violinistic' figures for the solo part. For the second concerto I'm not so afraid of the instrument, and the material is more actively derived from the harmonies and pitch patterns I've been exploring. That said, of course, it has to be idiomatic for the instrument and I'm well aware I have a virtuoso at my disposal. I want the violin line to be brilliant yet playable – I don't want to hark back to the 1970s and '80s when composers often competed to make it impossibly difficult for their soloist. An audience doesn't need to know how challenging the solo part is – for instance the Berg concerto is no showstopper like Paganini but remains one of the hardest in the repertoire musically as well as technically. The ball is now in Frank Peter's court so am looking forward to discussions with him on the solo part and am perfectly open to consider any suggested adaptation, trimming or streamlining he thinks necessary.

What is special about a residency, such as with the LPO?
It is wonderful to become fully acquainted with an orchestra from the inside, with enough time to get to know individual players and how they perform. I can also listen to the particular sound of sections and of the full ensemble, and all this feeds into how I compose the new commissions as part of the residency. It is a luxury to try things out in a friendly atmosphere and have the possibility to make changes.

If you had top tips for a young composer writing for orchestra, what would they be?
I'd say follow your visions and don't worry if you get some things wrong. Of course you should preview potential problems and try and avoid being wilfully impractical, but don't be afraid to try things out. The standard is so high today that complex writing is performable and the orchestral musicians are happy to help if you have questions. Few composers get everything right first time – Ravel being the classic exception!

Interviewed by David Allenby


Lindberg
Violin Concerto No.2 (2015)

All performances with Frank Peter Zimmermann

9 December 2015 (world premiere)
Royal Festival Hall, London
London Philharmonic Orchestra/Jaap van Zweden


14-16 January 2016 (US premiere)
Lincoln Centre, New York
New York Philharmonic Orchestra/Alan Gilbert


21-23 January 2016 (German premiere)
Philharmonie, Berlin
Berliner Philharmoniker/Daniel Harding


28/29 January 2016 (Swedish premiere)
Berwaldhallen, Stockholm
Swedish Radio Symphony Orchestra/Daniel Harding


19 February 2016 (French premiere)
Philharmonie, Paris
Orchestre Philharmonique de Radio France/Alan Gilbert


In addition to first performances of Violin Concerto No.2, highlights for Magnus Lindberg this season include the world premiere of a new concert-opener Vivo by the New York Philharmonic and Alan Gilbert on 7 October, commissioned by Carnegie Hall to launch its opening night gala concert. A special Lindberg feature in Paris brings three French premieres programmed by the Orchestre Philharmonique de Radio France with Cello Concerto No.2 and GRAFFITI conducted by Mikko Franck joining the new violin concerto under the baton of Alan Gilbert.

> Further information on Work: Violin Concerto No.2
Photo: Hanya Chlala/ArenaPAL

Boosey & Hawkes Composer News