Magnus Lindberg: new ensemble work Shadow of the Future
(January 2020)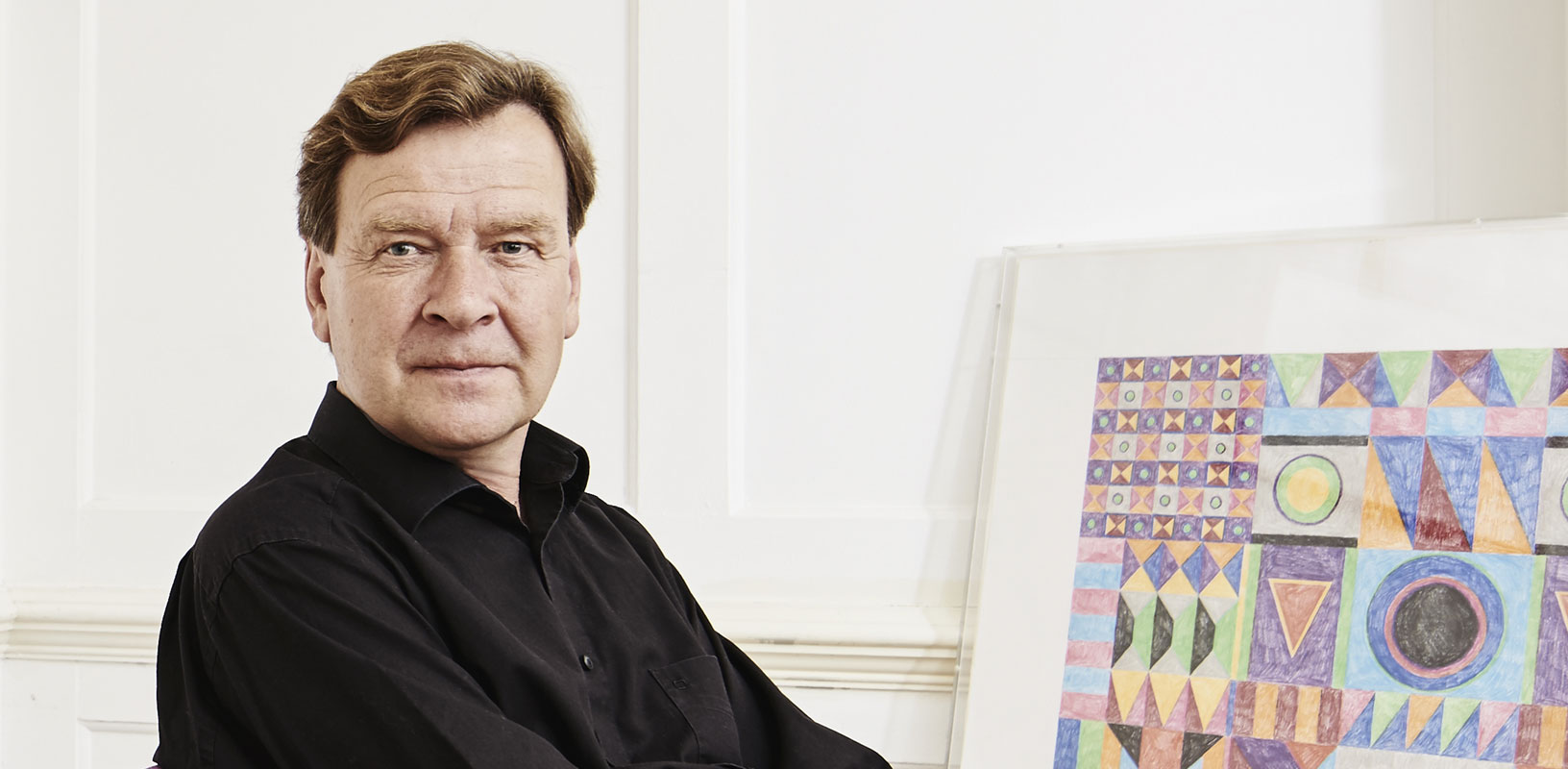 The poetry of Edith Södergran lies behind Magnus Lindberg's recent ensemble work, Shadow of the Future, composed for the Ensemble Intercontemporain.
Last October saw a major celebration in Helsinki centred on Magnus Lindberg as composer, conductor and pianist. The series, presented by the Finnish Radio Orchestra across nine concerts, included the Finnish premiere of his new ensemble work Shadow of the Future by the Tapiola Sinfonietta. The 17-minute score was created last year as his most recent collaboration with the Ensemble Intercontemporain with support from the Fondation Meyer. Signalling a return to ensemble composition after a sequence of major orchestral scores, the composer described writing for an ensemble of soloists:
"In order to exploit all the expressive possibilities of the scoring, I explore the whole range of instrumental combinations offered. Solos, of course, duets – with particular attention paid to an oboe duo – but also tutti. When writing for ensemble today, I am convinced that tutti must be included, and I want in these tutti to succeed in giving the illusion of a much larger orchestra.
"The title is borrowed from a poetry collection by the wonderful Finnish poet Edith Södergran (1892-1923) which has always struck me with its optimism. This is despite the future in which she was to see the horrors of the Great War, and the affect upon her of tuberculosis. The expression 'Shadow of the Future' appeals to me because of the questions it raises and the strong tension that emerges between the words 'future' and 'shadow'. It is almost an oxymoron or, at the very least, an anachronistic vision of nature, the future being immaterial and therefore incapable of physically casting its shadow."
Lindberg had delved into Södergran's poetry, written in Swedish – their shared first language – when writing the cantata Triumph to exist for choir and orchestra, which also received its Finnish premiere in the Helsinki festival. The score, setting seven of her poems, was premiered by the London Philharmonic Orchestra and Choir under Vladimir Jurowski in 2018 and has since been performed in Lisbon and Rome with its French premiere scheduled for Lille in June.
Lindberg's Accused, setting three historic interrogation texts from the French Revolution, Stasi times in East Germany and the WikiLeaks era, has been enjoying a flood of recent performances. Soprano Anu Komsi has starred as the defendant in Helsinki, Toronto, Hamburg, Gothenburg, Stockholm, Paris and Berlin.
The Beethoven year brings further performances of Lindberg's Two Episodes, written to segue directly into the Ninth Symphony. Stéphane Denève conducts the Belgian premiere this month and May brings the US premiere with the Dallas Symphony and Dalia Stasevska.
> Further information on Work: Shadow of the Future
Photo: Philip Gatward

Boosey & Hawkes Composer News