Magnus Lindberg: reviews of TEMPUS FUGIT in Helsinki
(January 2018)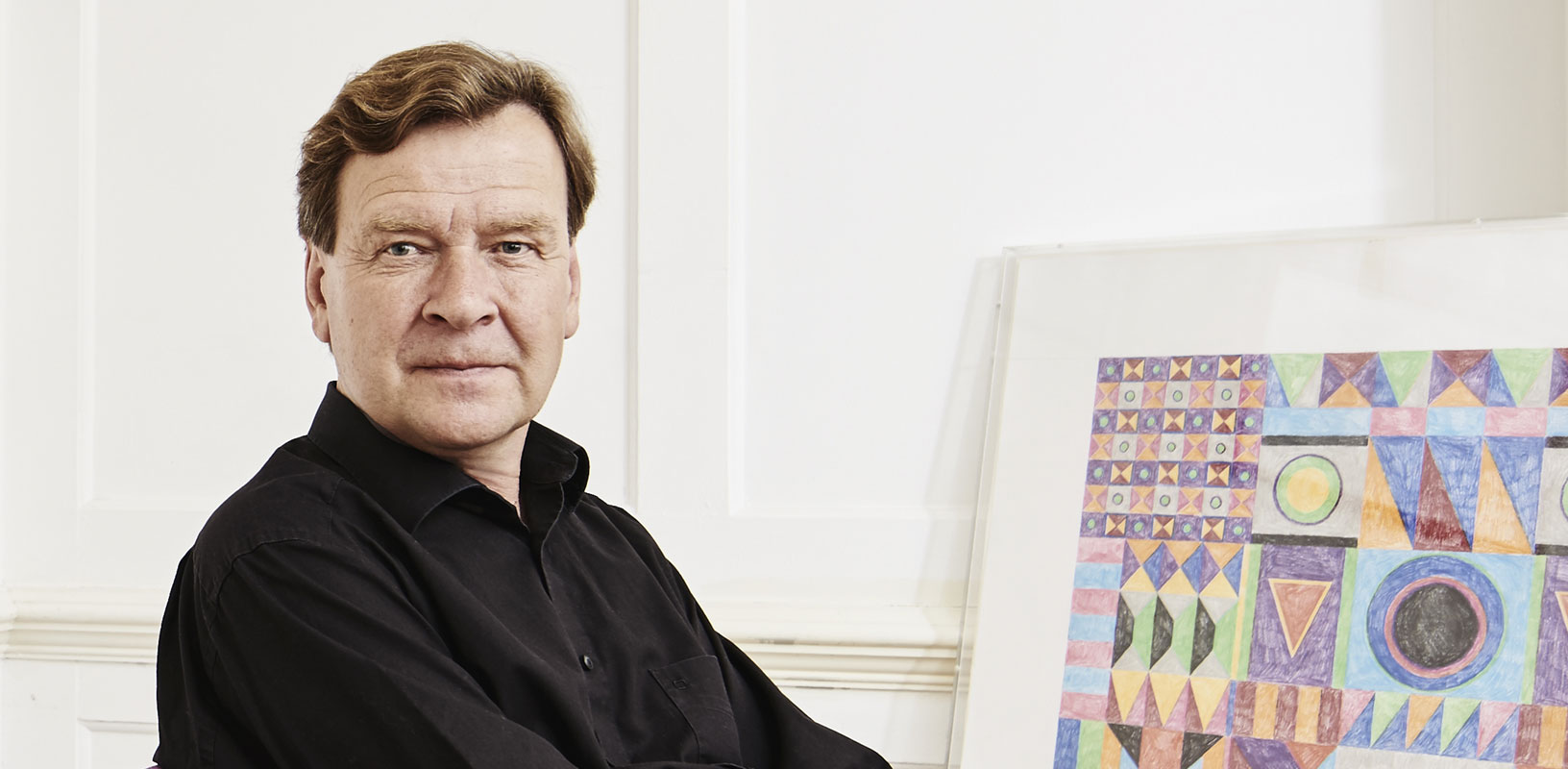 Commissioned to celebrate the centenary of Finnish independence, TEMPUS FUGIT reconnects Magnus Lindberg with his search for a modern harmony heard across time.
Magnus Lindberg's new orchestral work, TEMPUS FUGIT, was commissioned by the Finnish Radio Symphony Orchestra to celebrate the centenary of Finnish independence on 6 December. The 27-minute score was premiered under the baton of Hannu Lintu at a gala concert, broadcast on radio and streamed live on TV, with the Estonian premiere following three days later in Tallinn.

Rather than translating his title TEMPUS FUGIT as 'Time Flies', the composer prefers 'Time in Flight', which offers the idea that the passage of time, such as the 100 year arc of Finland's existence, escapes from us but bequeaths a tangible legacy. As Lindberg comments, "this relates to my fascination with Bernd Alois Zimmermann's concept of spherical time - that the past, the present and the future are continuosly linked and within reach. You can also examine the inter-connection of musical time in the earlier works of Stockhausen such as Kontakte and Gruppen which had a big impact on me as a young composer."

TEMPUS FUGIT sees Lindberg extending his exploration of harmonic continuity and chordal tension, seeking an elusive modern equivalent for the rhetorical power of classical functional harmony. In the 1980s Lindberg had been using the LISP programming language to compute the relationships between harmonies and he had long been wanting to return to these researches. After building a kit to run the old software, he defined rules for the algorithms to create hierarchical charts of related chords, and this harmonic pool provided him with a rich range of musical materials for the new composition.

Lindberg explains that "a chord should not be an isolated object but should be aurally related to what has come before and what follows. I see an analogy with language – with subject and object in a meaningful relationship, with questions and answers, with tension and relaxation, with foreshadowing and recurrences across time. This is my dream, which I've been able to pursue further in TEMPUS FUGIT."

"…in the mighty orchestral work TEMPUS FUGIT… Lindberg can gather the full power of the orchestra. He is a master who mixes strings, winds and percussion and gives every player interesting personal assignments… His track through the score was well-ordered and sure, but there were also some arousing surprises, the best being a cool poetic piano solo cutting across the resounding clamour... a positive, energetic, festive atmosphere throughout…"
Helsingin Samomat

"…brilliantly orchestrated and clear to follow, with surprisingly luminous and sunny moods… Inside the score can be heard aspects of Messiaen but also suggestions of Impressionism. Lindberg's in-depth dialogue with the shining masters of orchestral music is here confirmed."
Sirp, Tallinn

The composer's next project is a short orchestral work commissioned by the Berliner Philharmoniker for Simon Rattle's final season, scheduled for premiere on 14 June. 2018 brings musical celebrations for Lindberg's 60th birthday.
> Further information on Work: TEMPUS FUGIT
Photo: Philip Gatward

Boosey & Hawkes Composer News