Magnus Lindberg's new Clarinet Concerto sings around Europe
(November 2002)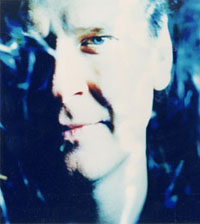 Magnus Lindberg's new Clarinet Concerto revealed a thrilling reinvention of lyricism within his musical language, which caused something of a sensation at its premiere in Helsinki on 14 September and has encouraged a rush to programme the work in the current season. The concerto was written for the formidable virtuosic talents of Kari Kriikku and commissioned by the Finnish Broadcasting Company, the Royal Stockholm Philharmonic Orchestra and Stockholm Concert Hall Foundation, and Radio France.





The first performance – in a concert celebrating the 75th anniversary of the Finnish Radio Symphony Orchestra - was conducted by Jukka-Pekka Saraste, who plans to perform the work internationally, including its UK premiere with the BBC Symphony Orchestra on 31 January. Vladimir Ashkenazy has changed his Oslo Philharmonic programme on 21 November to include the new concerto, and will present its German premiere in Berlin on 26 November. The Swedish premiere on 14 November was a highlight of the Lindberg feature at the Stockholm Concert Hall Composers Festival, and performances are planned in Tallinn (5 December) and Riga (6 December) conducted by John Storgards. The French premiere is planned for 15 November 2003 in Paris, with Mikko Franck conducting the Orchestre Philharmonique de Radio France.


"Magnus Lindberg's Clarinet Concerto is his absolutely most approachable, directly communicative, most 'classical' work to date… an almost optimal synthesis of substance and extravagance, surface and depth, the subjective and the objective… Lindberg has the courage to let go and write exactly the kind of music he hears in his head, unconcernedly independent of all possible forms, structures and systems, spontaneously moving forward and incredibly inventive…This does not, however, mean that the music is not meticulously conceived. Lindberg would not be Lindberg unless he has organised his material in the highest artistic manner possible." Hufvudstadsbladet (Helsinki)


"The characteristics of his energetic music that pulses and moves fast, are easily recognisable, but something slightly surprising is also offered here: Lindberg has never written such melodic and lyrical music…Lindberg's work is masterly, amusing and exciting… Melody brings emotional expression to Lindberg's music." Helsingin Samomat


Lindberg's new works in 2003 include an ensemble version of Jubilees to be premiered by the Ensemble InterContemporain under Jonathan Nott on 7 April, followed by a UK tour by the Birmingham Contemporary Music Group under Susanna Mälkki in May, and a concerto for orchestra for the BBC Symphony Orchestra to be premiered under the baton of Jukka-Pekka Saraste in September 2003. Future projects include commissions from the Los Angeles Philharmonic, the Berlin Philharmonic, and the Chicago Symphony Orchestra's MusicNOW series.
> Further information on Work: Clarinet Concerto
Lindberg photo: © Richard Haughton

Boosey & Hawkes Composer News