Mark-Anthony Turnage: Lament in Paris with Daniel Hope
(February 2021)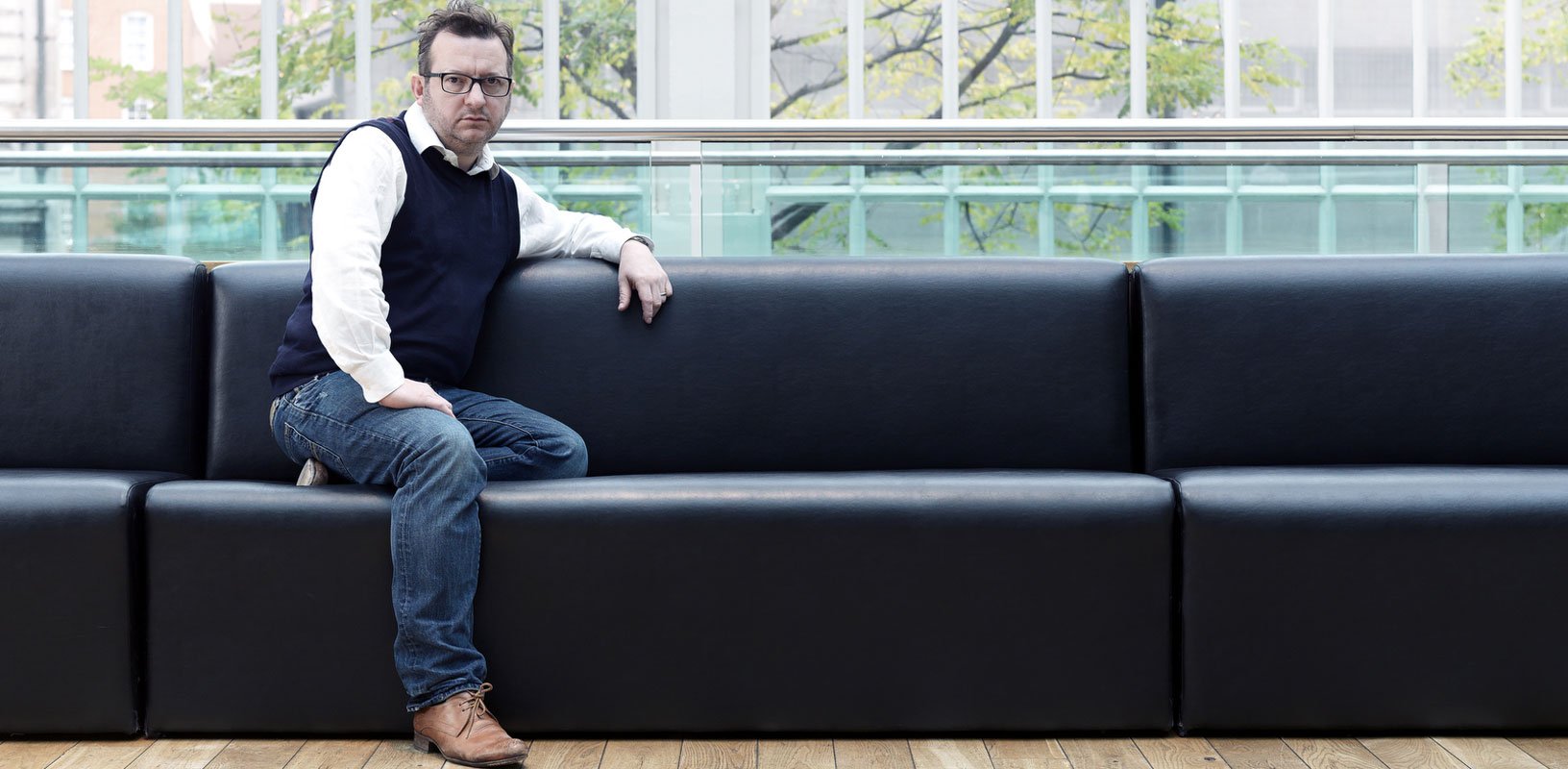 Daniel Hope is violin soloist in Mark-Anthony Turnage's new Lament for strings, premiered in a broadcast by the Orchestre Philharmonique de Radio France in Paris on 16 April.
Mark-Anthony Turnage's new Lament for solo violin and string orchestra receives its premiere in a Radio France broadcast on 16 April at 20:00 CET. The performance by the Orchestre Philharmonique de Radio France was recorded in February and will be available on France Musique featuring Daniel Hope as soloist and director. The 15-minute work was commissioned by Radio France, the NFM Leopoldinium Orchestra, the New Century Chamber Orchestra and Amsterdam Sinfonietta.
> Listen to the broadcast on France Musique, on 16 April.
Turnage composed the work before the COVID pandemic as a tribute to his publishing manager Emma Kerr's partner Trevor Showler, who died in 2018. As with many of his memorial pieces, the composer views the work "not as a portrait but as a way of coping and dealing with grief, almost as a healing form of therapy for me". The Lament follows three major orchestral tributes to lost friends: composer and pianist Richard Rodney Bennett in Symphonic Movements; Evan Scofield, son of jazz collaborator John Scofield, in Remembering; and Turnage's mentor and composition teacher Oliver Knussen in Last Song for Olly.
Turnage describes the new work as being "at the fiercer rather than tenderer end of the lamenting scale, with the angularity being offset by some dancing sections in compound time. It's in a single arc with subsections rather than being divided into separate short movements, so returns more towards my way of working earlier in my composing life. The challenge with a string orchestra work is getting enough variety, as you have to find alternative ways to generate rhythmic impetus without winds, brass and percussion. But this means that the lyricism of the solo part has to provide the forward momentum. This became the most important thing for me and the string orchestra largely illuminates the sound of the soloist."
Turnage has written a series of works putting the spotlight onto the violin, including the concerto Mambo, Blues and Tarantella for Christian Tetzlaff, Romanian Rhapsody for Vlad Maistorovici and the double concerto Shadow Walker for Vadim Repin and Daniel Hope. The new Lament offered Turnage the chance to explore further Daniel Hope's "real power and tone, particularly his rich, lower register which you can hear at the start of the work. He is a player with a lot of heart and that's what I tried to capture in the piece as a whole."
Turnage describes how "I wish I'd played a string instrument so I could have confidently written more works for strings earlier in my career. It's only more recently I've felt completely comfortable focusing only on string sonorities, including composing for string quartet. I love all the repertoire for strings from Tchaikovsky's Serenade, through Elgar and Britten to the two wonderful scores by Tippett, so I'm happy to explore this familiar world now in my own work."
Following the Paris premiere, the Lament goes on for further performances in future seasons by the co-commissioners in Amsterdam, San Francisco and Wroclaw. The compact scoring with chamber orchestra-sized string section allows distanced performances to proceed as orchestras gradually emerge from lockdown restrictions.
> Further information on Work: Lament
Photo: Philip Gatward

Boosey & Hawkes Composer News