Mark-Anthony Turnage: Last Song for Olly premiered
(October 2020)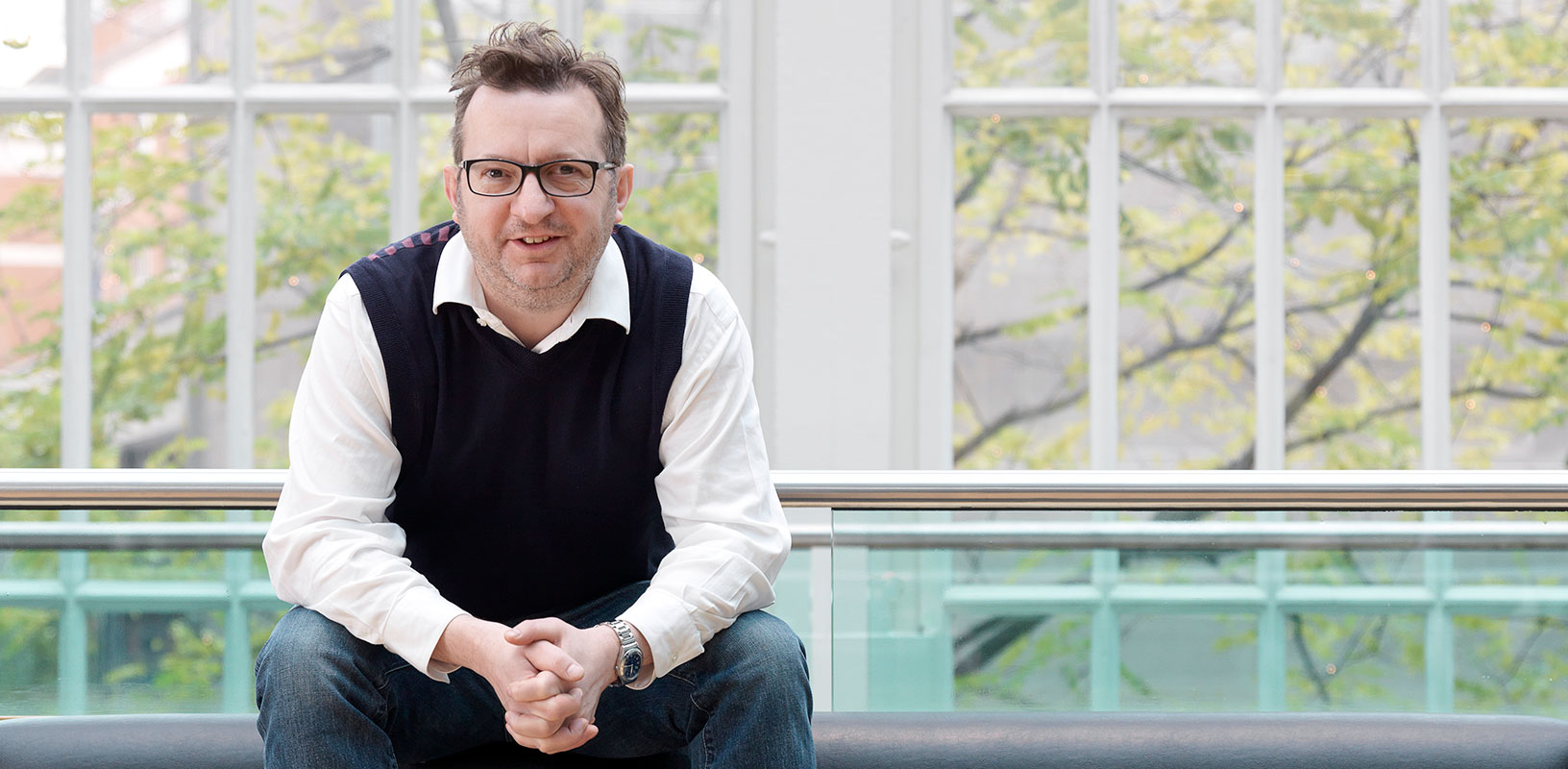 60th birthday celebrations for Mark-Anthony Turnage have brought the premiere of Last Song for Olly with the London Symphony Orchestra under the baton of Simon Rattle, and the rescheduled first performances of Time Flies are planned for 2021.
Celebrations for Mark-Anthony Turnage's 60th birthday have inevitably been sadly muted by the global pandemic, but the autumn is seeing the welcome premiere of two major new scores. First up was Last Song for Olly, a 20-minute orchestral homage to Turnage's teacher and mentor Oliver Knussen who died in 2018. The first performance, with the London Symphony Orchestra and Simon Rattle, took place at LSO St Luke's in London to launch the orchestra's season, with a miniature audience, live streaming on Medici TV, followed by free viewing on YouTube.
> View Last Song for Olly on the LSO's YouTube channel
"Last Song for Olly captures the wit and spirit of his teacher and lifelong friend… The music was as anguished, generous and heartfelt as any elegy can be, yet Turnage also caught the jewelled wit that characterised Knussen's turn of mind and surfaced in his own compositions. Last Song bursts into life with a propulsive, jubilant dance: trumpets and woodwind skittering, percussion (claves, timbales, chimes, tom-toms) holding their own jerky conversation with pizzicato violins, and underpinning all a steady, big-footed bass line. Two dances alternate with what Turnage calls chorales "for Big Owl" (his nickname for Knussen, which needs no unpacking) – grand, sonorous laments in which a quartet of horns and brass dominate. After a shattering fortissimo crisis, the "song" emerges, lyrical with woodwind, strings, harp and horns. A poetic double bass solo pays tribute to Knussen's father, one-time section principal in the LSO, then the piece dies away, a delicate sizzle cymbal sounding, like a last smile, in the penultimate bar… this was Turnage's night."
The Observer
"...although there is no singing, the mood is operatic, in parts akin to the expressive swerves of Turnage's opera Anna Nicole. In the work's 20-minute span there are stretches of childlike dances in which grief gives way to partying, then beautifully coloured laments. These are labelled chorales, but if that sounds austere, the sheer opulence of the scoring – Turnage actually had to scale down his orchestration for this venue, although it's hard to believe it — makes you think of some of Ravel's most ravishing climaxes."
The Times
"Turnage has a gift for writing memorial pieces of gentle, blues-tinged melancholy, but this (after a gentle chorale) was full of grandeur and radiance."
Daily Telegraph
"Turnage's touching memorial is a 20-minute orchestral piece, which switches between pawky, lurching dance music and passages of intense, elegiac remembrance, which become more profound and harmonically rich as they go on."
The Guardian
Turnage's recent 20-minute orchestral work Time Flies is set to receive its delayed first performance in 2021. receives its belated world premiere in Hamburg on 1 November, with Alan Gilbert conducing the NDR Elbphilharmonie Orchestra. The world premiere was originally scheduled to co-incide with the 2020 Tokyo Olympiad and is now being rescheduled by the Tokyo Metropolitan Symphony Orchestra for Spring 2021, with performances due to be replanned by co-commissioners the NDR Elbphilharmonie Orchestra and BBC Radio 3.
Cast in three movements, the 20-minute work flies between the cities of the commissioners, taking time out in London, Hamburg and Tokyo, ironically finding an unexpected irony in a period of restricted global travel. Scored for large orchestra with a prominent part for soprano saxophone, one of Turnage's favourite instruments, Time Flies opens in the British capital, throwing a syncopated theme around the orchestral sections. The central Hamburg movement is broader and more chordal with the orchestra working as a whole, while the final Tokyo movement is an energetic celebration of an Olympic city with jazz band scoring predominating.
> Further information on Work: Last Song for Olly (reduced version)
Photo: Philip Gatward

Boosey & Hawkes Composer News