Mark-Anthony Turnage: three streamed premieres in April
(April 2021)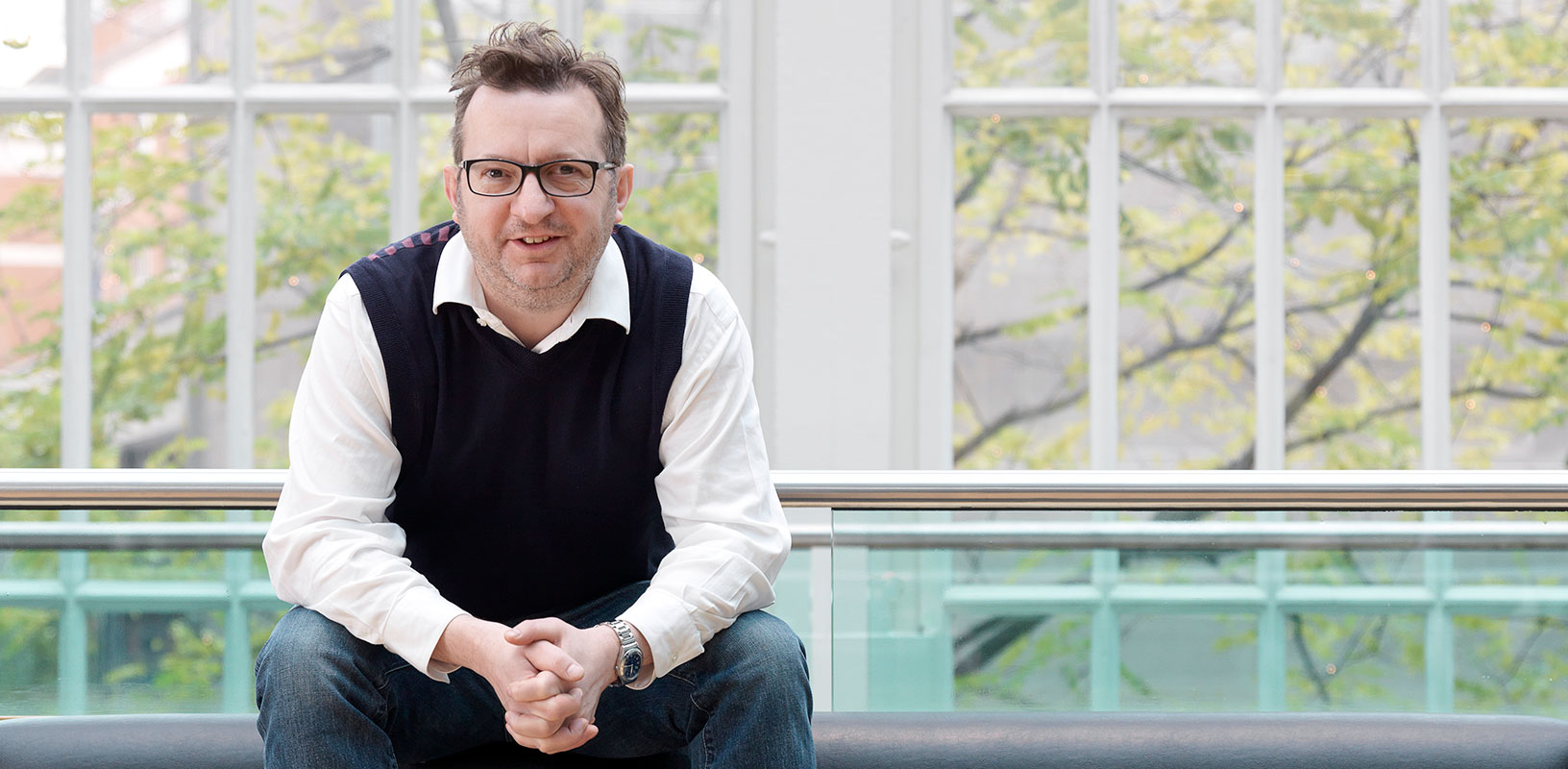 This month brings first performances of three new works by Mark-Anthony Turnage. Lament is a broadcast premiere by Radio France, Owl Songs is streamed by the Nash Ensemble from the Wigmore Hall in London, and Black Milk is streamed by Psappha from Manchester.
World premieres of three new works by Mark-Anthony Turnage take place this month – all rescheduled from their original concert premiere dates in honour of the composer's 60th birthday last year. Lament is a memorial composed for violinist Daniel Hope and the strings of the Orchestre Philharmonique de Radio France, Owl Songs is a tribute to Turnage's teacher and mentor Oliver Knussen, and Black Milk is a setting for jazz singer and ensemble of Paul Celan's Death Fugue.
Turnage's Lament for solo violin and string orchestra receives its premiere in a Radio France broadcast on 16 April at 20.00 CET. The performance by the Orchestre Philharmonique de Radio France was recorded in February and will be available on France Musique featuring Daniel Hope as soloist and director. The 15-minute work was commissioned by Radio France, the NFM Leopoldinium Orchestra, the New Century Chamber Orchestra and Amsterdam Sinfonietta.
> Listen to the broadcast of Lament on 16 April
> Read more about Lament
Owl Songs, written for soprano Claire Booth and eight instrumentalists, was commissioned by the Nash Ensemble and the Wigmore Hall and is premiered in a live stream on 27 April at 19.30 BST conducted by Geoffrey Paterson, then available on demand for 30 days. It sets poetry featuring the owls that so personified Oliver Knussen, the composer who was a vital teacher and mentor for Turnage, as a schoolboy aged 16 through to Knussen's death in 2018. The collected texts range from Tennyson and Baudelaire to Emily Dickinson and Edward Thomas, with a refrain asking "Why can't we all be like that wise old bird?" An orchestral tribute to Knussen by Turnage, Last Song for Olly, was premiered by the London Symphony Orchestra under Simon Rattle in September. The Nash Ensemble programme at the Wigmore Hall also includes the world premiere of the final version of Harrison Birtwistle's Duet for Eight Strings for viola and cello, dedicated to Michael Miller, the patron and devoted champion of the Nash Ensemble for many years
> Watch the live stream of Owl Songs on 27 April
> View the score
Turnage's Black Milk was commissioned by Psappha for acclaimed jazz singer Ian Shaw and an ensemble of 16 players and is premiered in a live stream from Manchester at 19.00 BST on 29 April and then available on demand for a week. The work fulfils Turnage's long-held ambition to create a new setting of Paul Celan's celebrated Death Fugue poem, which was penned in the darkest final days of World War II and contrapuntally wove themes of life and death in the camps with elusive tango metres. Turnage's title refers to Celan's image of the "Black milk of dawn" that opens each of the poems sections.
> Watch the live stream of Black Milk on 29 April
> View the score
Photo: Philip Gatward

Boosey & Hawkes Composer News