Mark Simpson plays Lindberg concerto at BBC Proms
(August 2018)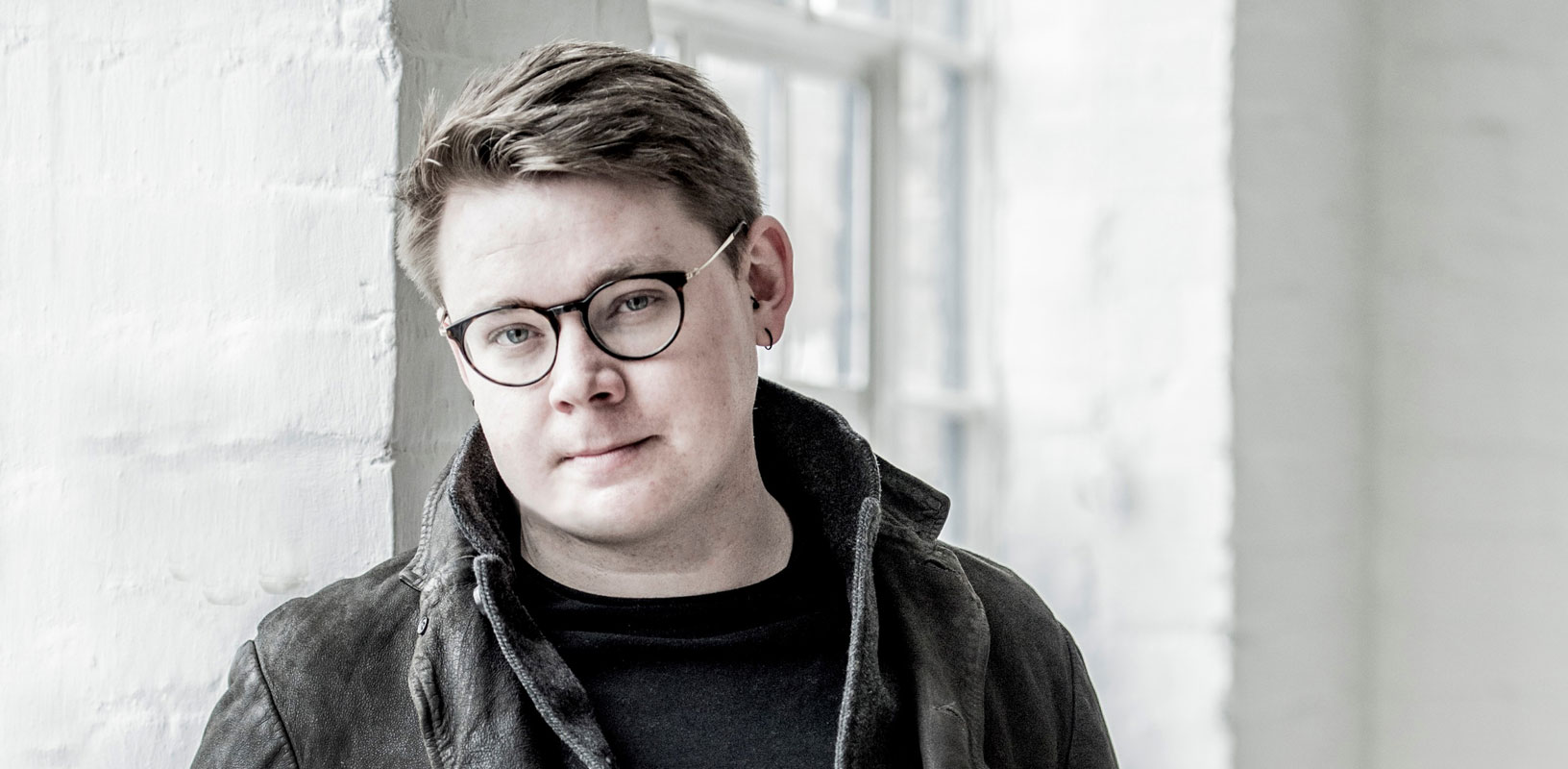 Mark Simpson drew accolades for his virtuosic performance of Magnus Lindberg's Clarinet Concerto at the BBC Proms in July with the BBC Philharmonic.
As well as an active composing life, Mark Simpson continues his career as a leading clarinetist with prestigious dates including a highly successful delivery of Magnus Lindberg's virtuosic Clarinet Concerto at the BBC Proms in July, described by The Observer as "a standout performance, rapturously received". Simpson joined the BBC Philharmonic under Juanjo Mena, emphasising the close working relationship he has with orchestra and its outgoing conductor through his Composer in Association role.

Magnus Lindberg's Clarinet Concerto has in recent years become the most widely travelled new work for the instrument, with over 120 performances worldwide since its premiere in 2002. Mark Simpson first tackled the concerto's demanding solo part ten years ago and has performed it frequently since, including an earlier performance with the BBC Philharmonic in Manchester and the work's Austrian premiere in Salzburg two years ago under the baton of HK Gruber.

> View a video of Mark Simpson introducing Lindberg's concerto

The Times admired "Mark Simpson's pungent performance of Magnus Lindberg's 2002 Clarinet Concerto, a work over which the shadows of Benny Goodman, Artie Shaw, Richard Mühlfeld and Anton Stadler cluster and retreat. Everything you might want to know about the clarinet and its repertoire, from the 18th to the 21st century, is here in a patchwork of languid, quadi-improvisational melody, stubbed-toe dances, glamorous glissandi and splintered scrims of gauzy strings, brushed cymbals and tuned percussion. Sun, sea and the glitter of a disco ball in a smoky dive. A holiday postcard of a piece."

"Simpson captured the spontaneity of the music, finding the lyricism in the broader passages, and the wit in the fantastic cadenza towards the end. His control of the tremolandos, wild glissandos and vocal multiphonics was thrilling, but never meretricious… At the final big climax Simpson, felt fully in control of the hall, and in possession of the piece in his own right."
The Arts Desk

"There appeared at times to be nothing that this hugely talented soloist could not do – in particular, the solo near the end of the concerto was quite unlike anything I've ever seen on a classical music stage before... forget air guitar, this was air clarinet!... Highly impressive. "
Bachtrack

In terms of Mark Simpson's composing schedule, his next major commission is a Clarinet Concerto for himself to play, with a premiere on 15 June next year with the BBC Philharmonic. This follows his recent Cello Concerto for Leonard Elschenbroich successfully premiered in Manchester in April.
> Further information on Work: Clarinet Concerto
Photo: Sim Canetty-Clarke

Boosey & Hawkes Composer News