Mark Simpson premieres his new Clarinet Concerto in Manchester
(August 2019)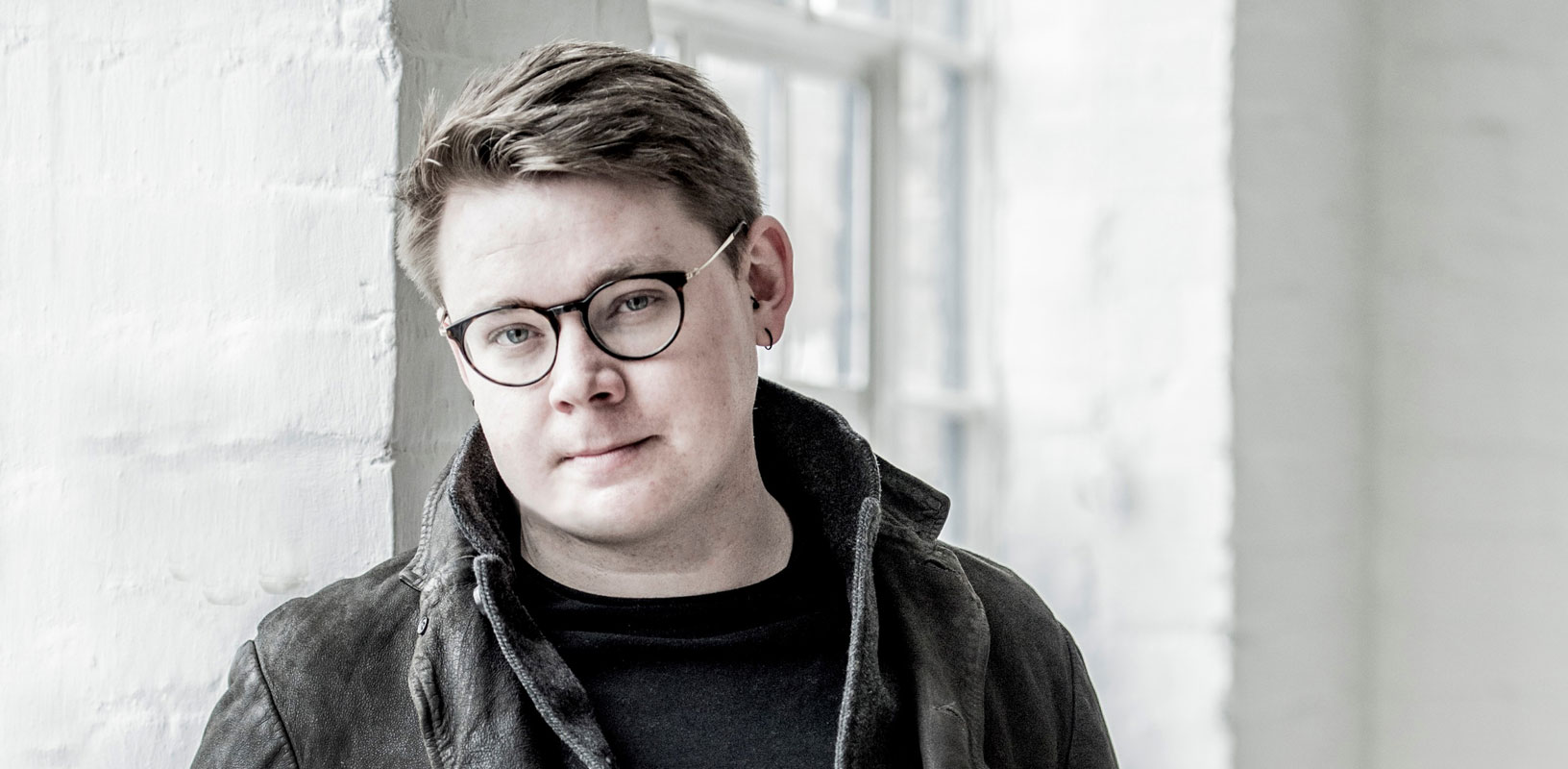 As composer and soloist, Mark Simpson was spotlit in the world premiere of his Clarinet Concerto with the BBC Philharmonic. Recent highlights also include the US premiere of his paranormal oratorio The Immortal in Cincinnati.
Mark Simpson was in the spotlight in June, both as composer and soloist, at the world premiere of his Clarinet Concerto in Manchester conducted by Ben Gernon. This vivid new work was the latest in a series of commissions within Simpson's ongoing Composer in Association role with the BBC Philharmonic.
Cast in four compact movements, the 18-minute concerto is a showcase for Simpson – as much in the expressive as the technical realm. The composer was fully aware the clarinet "is very adept at performing tricks and flips" so focused instead on exploring the "inner depth of the music", drawing upon his wide repertoire experience. This demonstrates a similar approach to that in his recent Cello Concerto for Leonard Elschenbroich which receives its German premiere next March with the Bremen Philharmonic.
Simpson's ghostly oratorio The Immortal gained its US premiere at the Cincinnati May Festival conducted by Juanjo Mena, following his performances at the Manchester International Festival in 2015 and BBC Proms in 2017. Baritone Rod Gilfry sang the role of protagonist Frederic Myers, reaching out via the paranormal to contact his long-lost childhood sweetheart, with Roomful of Teeth and the May Festival Chorus summoning up the spectral forces.
"...the vocal octet sang swooping, overlapping, disembodied phrases representing messages from those who have departed this earth... a sudden pianissimo Lacrimosa was a stunning touch."
Classical Voice North America
Mark Simpson combined dual duties as composer and clarinetist at the Leicester International Festival last month where Nicholas Daniel led the Oboe Quartet, and has also completed a clarinet test piece for the prestigious ARD Competition in Munich. This season sees him touring with the Danish National Symphony in the Nielsen concerto and continuing composition of a new concerto for Sean Shibe as electric guitarist.
> Further information on Work: Clarinet Concerto
Photo: Sim Canetty-Clarke

Boosey & Hawkes Composer News