Marko Nikodijevic: 7 Deaths of Maria Callas premiere in Barcelona
(March 2023)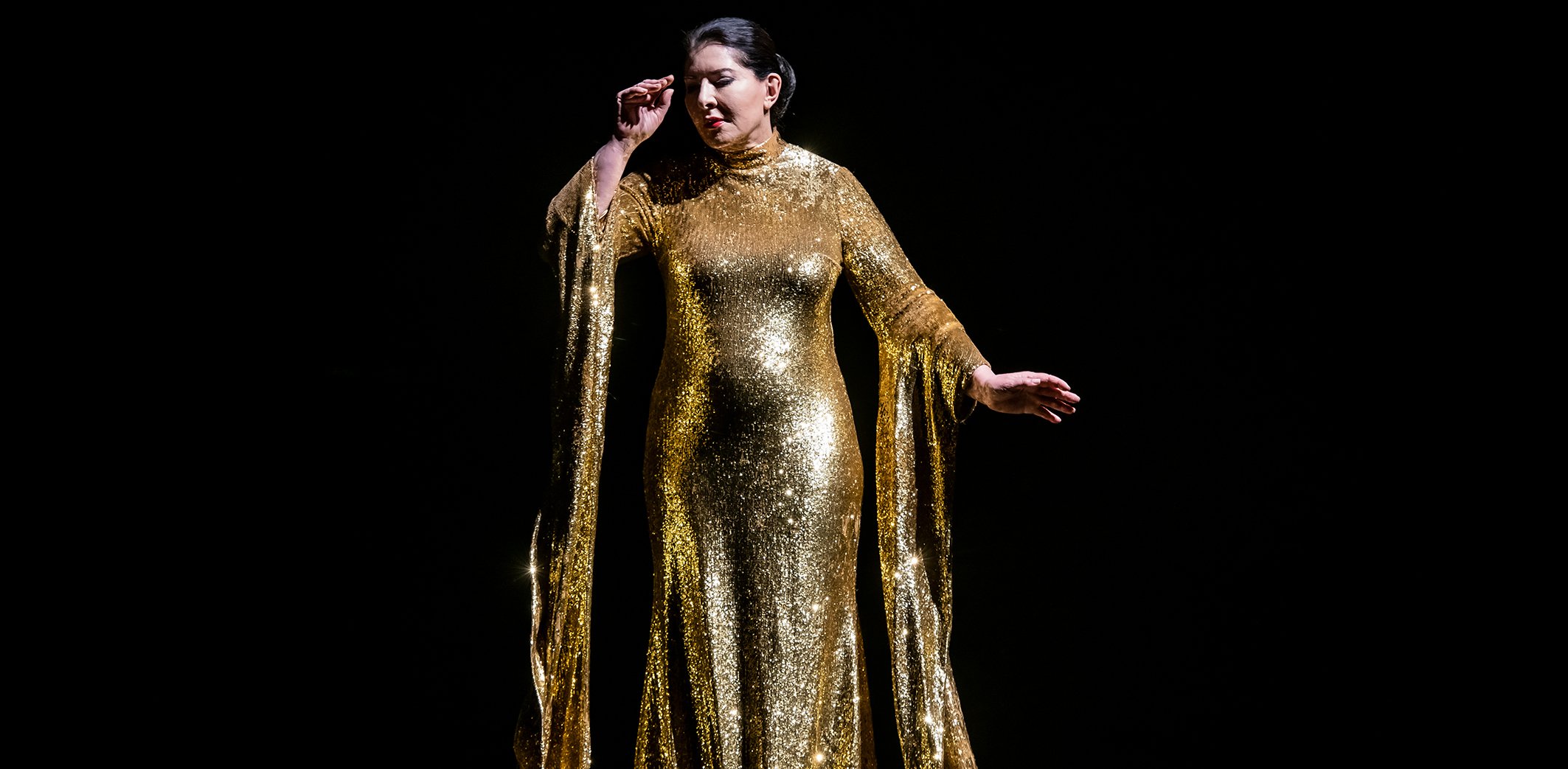 In 7 Deaths of Maria Callas, Marina Abramovic and Marko Nikodijevic trace the great diva and characterise her in seven death scenes from world-famous operas that are closely linked to Callas. The complete version of the work will be performed for the first time in Barcelona in March.
As one of the most famous singers of the modern era, Maria Callas left her mark on the world's stages during her lifetime like hardly anyone else and formed the image of the 'diva assoluta' for posterity. When the US-born Greek died in 1977, she had already died hundreds of deaths on the international opera stages and in countless great opera roles. The Serbian-born performance artist Marina Abramovic and her compatriot, the composer Marko Nikodijevic, have taken seven of these legendary death scenes as the starting point for their own music theatre work: in 7 Deaths of Maria Callas they interweave opera scenes by Vincenzo Bellini, Georges Bizet, Gaetano Donizetti, Giacomo Puccini and Giuseppe Verdi to create a psychogram of the extraordinary Maria Callas that is as fascinating as it is oppressive.
In 7 Deaths of Maria Callas Maria Abramovic herself embodies the soprano she has admired since childhood. In pre-recorded video clips, Abramovic, together with film actor Willem Dafoe, can be seen in the death scenes, the music of which is performed live by singers and the orchestra. Marko Nikodijevic and Luka Kozlowacki have composed interludes which suggestively link the individual highlight-like scenes and create a larger musico-theatrical whole.
Premiered in Munich in 2020, 7 Deaths of Maria Callas has since been performed in Paris, Athens, Naples, Amsterdam and Berlin. The Spanish premiere follows on 9 March at the Gran Teatre del Liceu in Barcelona, when the work will be heard in its complete form for the first time.
9/10/11 March 2023
Gran Teatre del Liceu, Barcelona
Marko Nikodijevic: 7 Deaths of Maria Callas
(Spanish premiere and first performance of the complete version)
Staging and performance: Marina Abramovic
Musical direction: Antonio Méndez
with Gilda Fiume, Vanessa Goikoetxea, Benedetta Torre, Antonia Ahyoung Kim, Rinat Shaham, Leonor Bonilla and Marta Mathéu as well as the choir and orchestra of the Gran Teatre del Liceu
> Visit the website of the Gran Teatre del Liceu
> Further information on Work: 7 Deaths of Maria Callas
Photo: Scene from the premiere at the Deutsche Oper in Berlin (© Bettina Stöß)

Boosey & Hawkes Composer News