Meet The Cleveland Orchestra's New Composer Fellow: Bernd Richard Deutsch
(February 2019)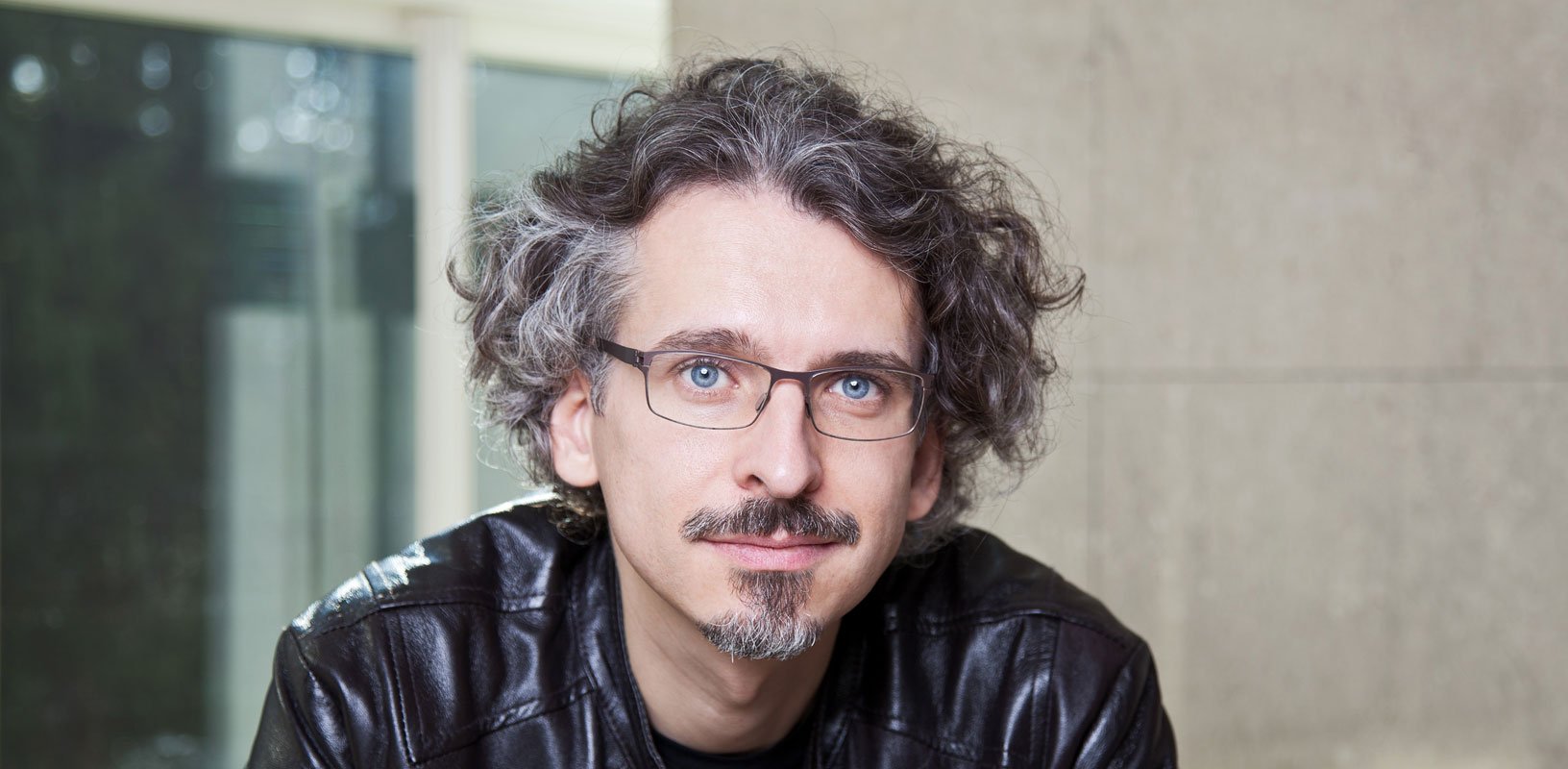 The Cleveland Orchestra introduces Bernd Richard Deutsch's brand of colorful, virtuosic orchestral writing to its audiences this March with the US premiere of Okeanos.
Austrian composer Bernd Richard Deutsch writes music full of intensity and vivid imagery; it's been described as playful and zany, but also highly virtuosic and full of inventive sounds from across the orchestra. His deeply affecting music has been championed by orchestras such as Radio Symphony Orchestra Stuttgart, Mozarteum Orchestra Salzburg, Tokyo Philharmonic Orchestra, and ensembles like Klangforum Wien and Ensemble Modern. In 2017, London's Philharmonia Orchestra presented a portrait concert of his music.
Deutsch's growing momentum in Europe and Asia begins to take root in the US—his sensational chamber orchestra work Mad Dog was given its US premiere by the New World Symphony in 2016, conducted by HK Gruber. This season, Deutsch begins his first year as The Cleveland Orchestra's 10th Daniel R. Lewis Young Composer Fellow, and is composing a new work to be premiered during the Orchestra's 2019-2020 season.
Yet The Cleveland Orchestra is not waiting until next season to introduce its audiences to the young composer. On March 14-17, music director (and fellow Austrian) Franz Welser-Möst conducts the US premiere of Okeanos, Deutsch's concerto for organ and orchestra. The featured soloist for the four concerts will be renowned organist Paul Jacobs, who describes the work enthusiastically:
"This splendid contemporary organ concerto is one of the most challenging yet rewarding compositions that I've studied in this genre. A hefty 30-minute work, Okeanos reveals a mastery of writing for the pipe organ—an instrument with limitless expressive possibilities—and its interplay with the orchestra. Deutsch's music is alluring, mysterious, and sometimes terrifying."
The intense dramatic range of the work is magnified through each of the four movements' association with a different element of nature: The first movement, as suggested by the title, is closely tied to water, while movements two, three, and four are based on air, earth, and fire.
March 14-18: Okeanos (US Premiere) with soloist Paul Jacobs, The Cleveland Orchestra, and Franz Welser-Möst
Explore Bernd Richard Deutsch's music in more depth with Boosey's YouTube Playlist of several of the composer's most important works, including Mad Dog, a propulsive jazzy score that "pushes, pulls, runs, jumps, sniffs, pants, barks, howls, yaps, drinks"; Tripelkonzert, a high-energy, impressive concerto for trumpet, trombone, tuba and orchestra; and Dr. Futurity, a large ensemble work featuring "sparkling mists of sound, effervescent near-catastrophes, poetic reflection, soli that whine like a mythical creature in one moment and grin ironically in the next" (Die Presse).
Listen to the Bernd Richard Deutsch YouTube Playlist
Looking Ahead: Deutsch's new concerto for sheng virtuoso Wu Wei is unveiled by the Basel Sinfonietta in May, then travels with conductor Baldur Brönnimann to the LOTTE Concert Hall for its Asian premiere with the Seoul Philharmonic.

Boosey & Hawkes Composer News